March 01, 2022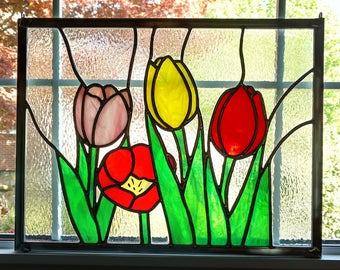 Though I may be a bit biased, I've seen over and over again how cherished a stained glass gift can be to the recipient.  But what makes it so special?
Well, consider that a stained glass piece is usually displayed in a room window that is seen and enjoyed many times every day, whereas a piece of jewelry or clothing is only worn occasionally.  A stained glass piece can also be personalized in a way that other gifts can't be, because you can have them custom made in most any color and subject to create and convey a specific meaning to the individual.  And lastly, stained glass in itself has a spiritual quality that other things can't match.  When light pours through it, its beauty brings both joy and peace, as well as a smile as they remember the special person who gave it to them and why.
One idea for couples, best friends, or parents and kids is to create a stained glass "memory stick" that you can add to over the years like a charm bracelet.  The one pictured below is one my husband and I have commemorating trips we have taken together.  It's rudimentary, but very special to us.  A snorkel for the trip to St. Thomas where we experienced amazing snorkeling.  A black bear for a trip to Deep Creek Lake where a bear got a little too close for comfort.  A cruiseship for the Bermuda cruise.  A waterfall for the trip to Niagra Falls. (The funky shaped one is a segway for a Gettysburg battlefield segway tour....some are better than others--lol....but you get the idea).  We used a stick found in our backyard and sprayed it with polyeurethane.  But you can use any kind of stick or rod to hang them from, and I can create pieces as simple or elaborate as you want to represent your shared experieces or milestones.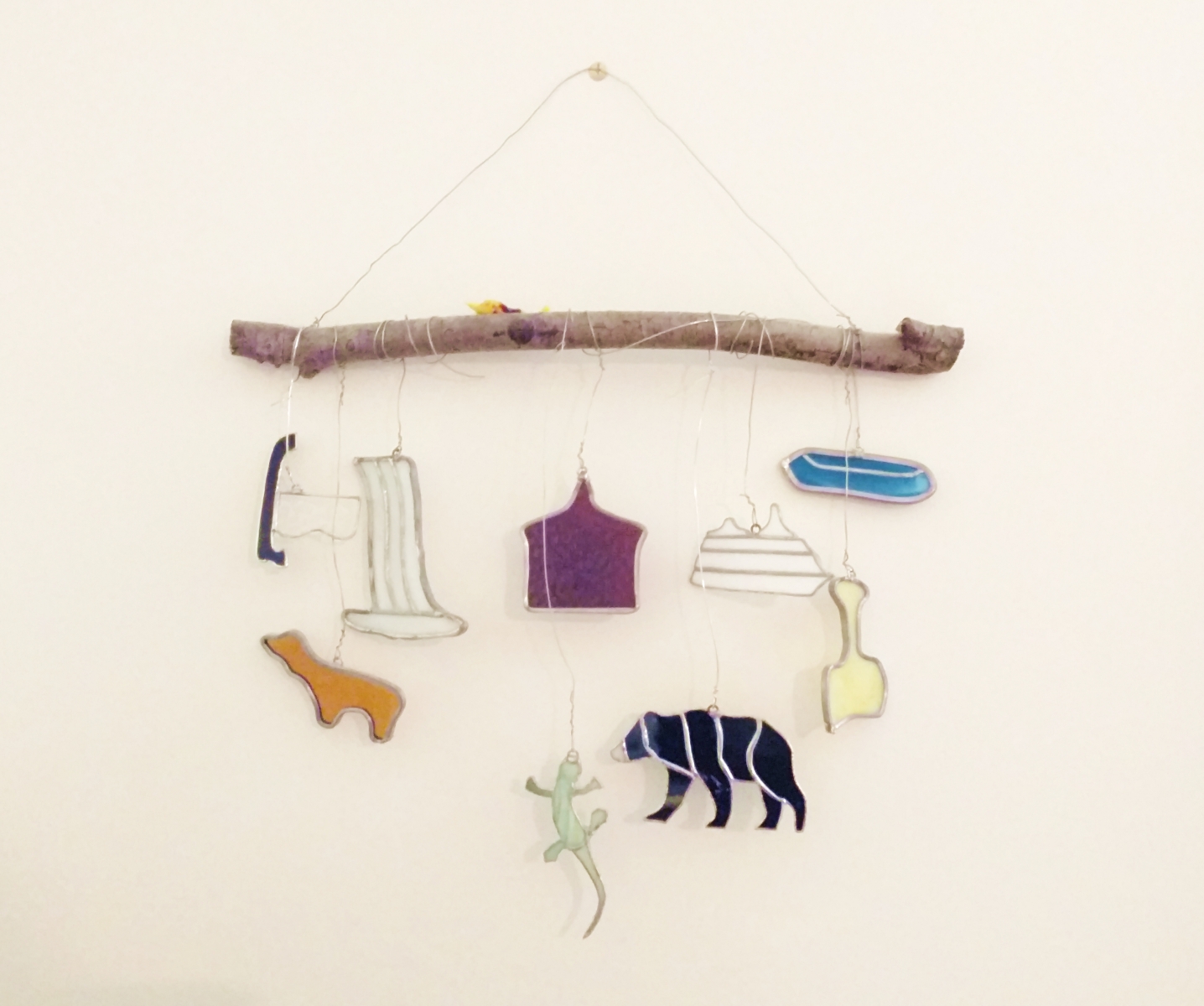 So, think about what has a unique meaning to your giftee, whether it's a favorite memory, flower, hobby, job, animal, food, person, or place, and contact me to see what one of a kind custom piece we can design for them!  Or check out the Gift Guide below for some gift ideas based on the pieces currently available in my shop. https://www.stainedglassyourway.com/
Gift Giving Ideas
Occasion/Holiday                          Suggestions
Housewarming/Hostess Gifts             Wine Glass, Pineapple, Horseshoe Suncatchers,
                                                             Alcohol Ink Trivet, Painting
Pet Lover / Pet Loss Gifts                   Paw Print, Cat, Dog, Horse Suncatchers
Bat/Bar Mitzvah, Hanukkah               Star of David,  Shin, "Oy' Suncatchers
Wedding / Anniversary Gifts              Heart, Dove, ASL I Love You Suncatchers
Baby Shower Gifts                             Birthstone Standing Birds, Unicorn, Rainbow Suncatchers
Baptism Gifts:                                    Cross Suncatcher
Teacher Gifts                                      Potted Cactus, Standing Birds, Star Suncatchers
Office Gifts                                        Business Card and Pencil Holders, Standing Birds
Music Lover Gifts                              Piano, Guitar, Music Note Suncatchers
Valentine's Day                                 Heart, ASL I Love You Suncatchers, Heart Pendant, Earrings
St. Patrick's Day                                Celtic Knot, Shamrock, Beer Mug Suncatchers
Easter                                                 Cross, Easter Egg, Easter Bunny Suncatchers,
Standing Birds/Chicks
Mother's Day                                    Flower, Dragonfly, Butterfly, Mom Heart Suncatchers, Earrings,
                                                          Birthstone Standing Bird Family                                                    
Father's Day                                      Car, Beer Mug Suncatchers
Summer/Beach Gifts                         Seashells, Fish, Watermelon, Palm Tree Suncatchers
Fall/Halloween                                  Pumpkin, Ghost, Leaf Suncatchers
Christmas                                          Christmas Suncatchers/Ornaments
Birthdays                                          Any piece that suits the giftee!
Extra Special Gifts                           Have a custom stained glass panel made!
                                                          Renderings of favorite photos or places are
                                                          wonderful keepsake gifts!