April 30, 2022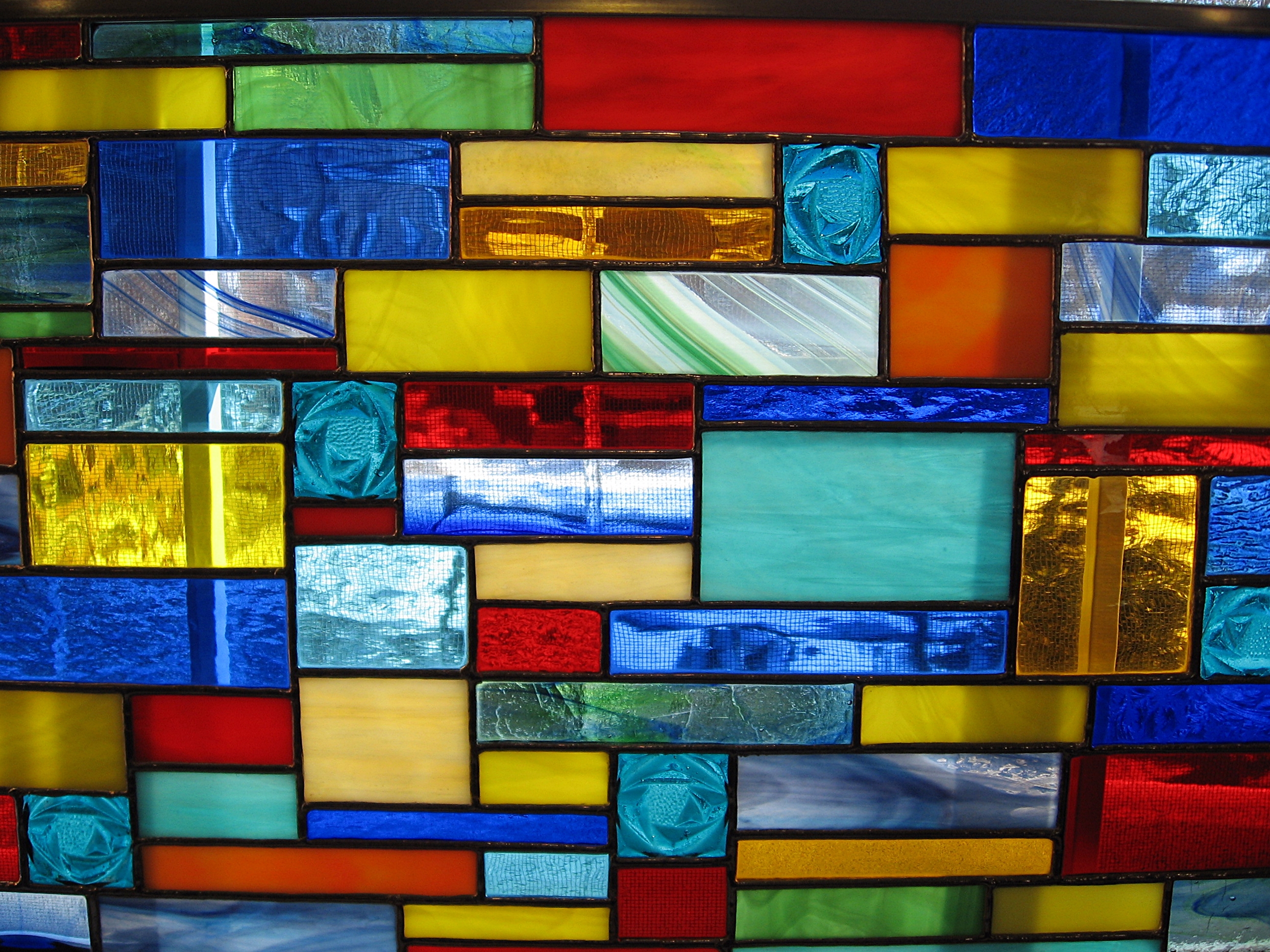 Have you ever walked into a church and been mesmerized by the colorful light pouring in through the beautiful stained glass windows and thought, "Wow! I'd love something like that in my house!"  If only you had gigantic church windows in your house to put it!  Of course looking for something on a smaller scale is more practical, and since every house is different I thought I'd discuss some of the basics for determining which type of piece might work best in your home.
Stained glass comes in many different colors, textures, and transparencies.  When determining what type of stained glass piece to purchase, or use in a custom piece, the first thing to consider is where you plan to display the piece.  Will you be hanging it in a sunny window, installing it in a cabinet door, hanging it over a pool table or on a wall, etc.?  The amount of light that will or won't be behind it is a key factor in choosing the best piece for your space.
There are two main types of stained glass—"cathedral" which is transparent and more sparkly, and "opalescent" that is opaque and more glowing.  You can use one or both types in any stained glass piece and each type is beautiful in its own right.  However, each has characteristics that may make one more suitable depending upon where you want it displayed.
Cathedral glass looks best in a lighted window, and will look dark without light behind it.  This type will also let in more natural light because it is translucent.
This turtle suncatcher is made with all cathedral art glass.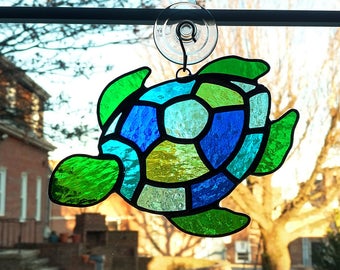 Opalescent glass looks good both with and without light behind it—though it can often look very different each way. Because it is opaque, opalescent glass provides the highest amount of privacy.
This butterfly suncatcher is made with all opalescent art glass.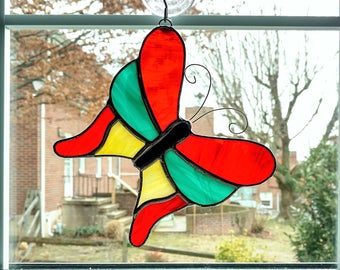 When viewing the stained glass pieces in my store, be sure to look at all of the photos, as I always include at least one showing how it will look without light behind it.
Also knowing how you plan to hang or install a piece is important.  Smaller pieces (8 inches or less) can be hung from suction cup hangers that adhere to glass windows (but please not on any glass window or door that will be opened and closed often!)  Larger pieces should be hung from S hooks and jack chain attached to eye hooks screwed into the inside of your window frame.  Jack chain and hooks can be purchased at any hardware store.  If having a custom panel made to fit snugly into a cabinet or window frame, some sort of clamps will be needed to hold it in place (similar to the type that hold storm windows in place).
Hopefully this information will help you get started in choosing the perfect piece for you.
All of my "made to order" designs (noted in each description if applicable) can be customized in any type and color of glass I have in stock, so feel free to contact me through the site "Contact" page to request pictures of different glass options, or with any other questions.