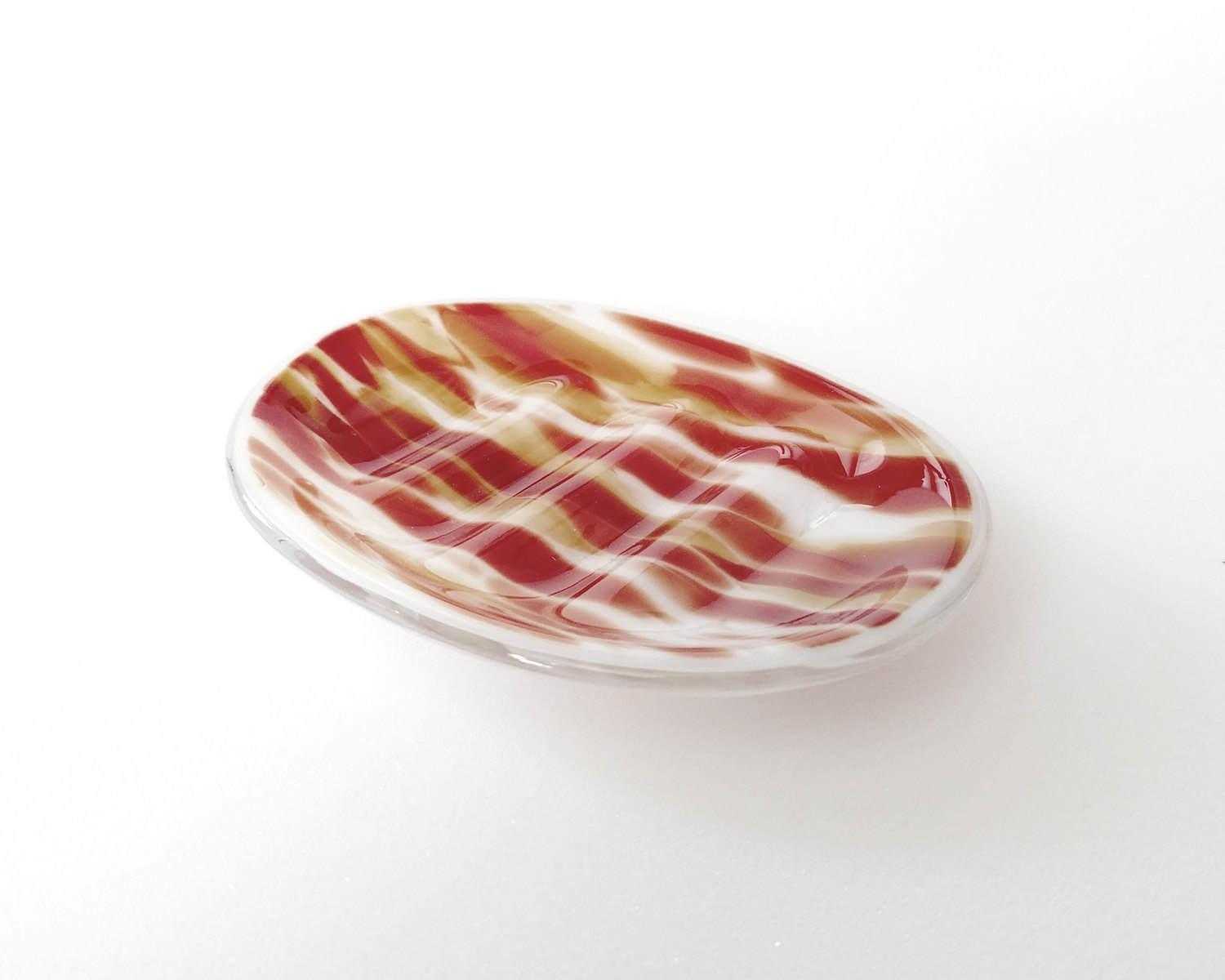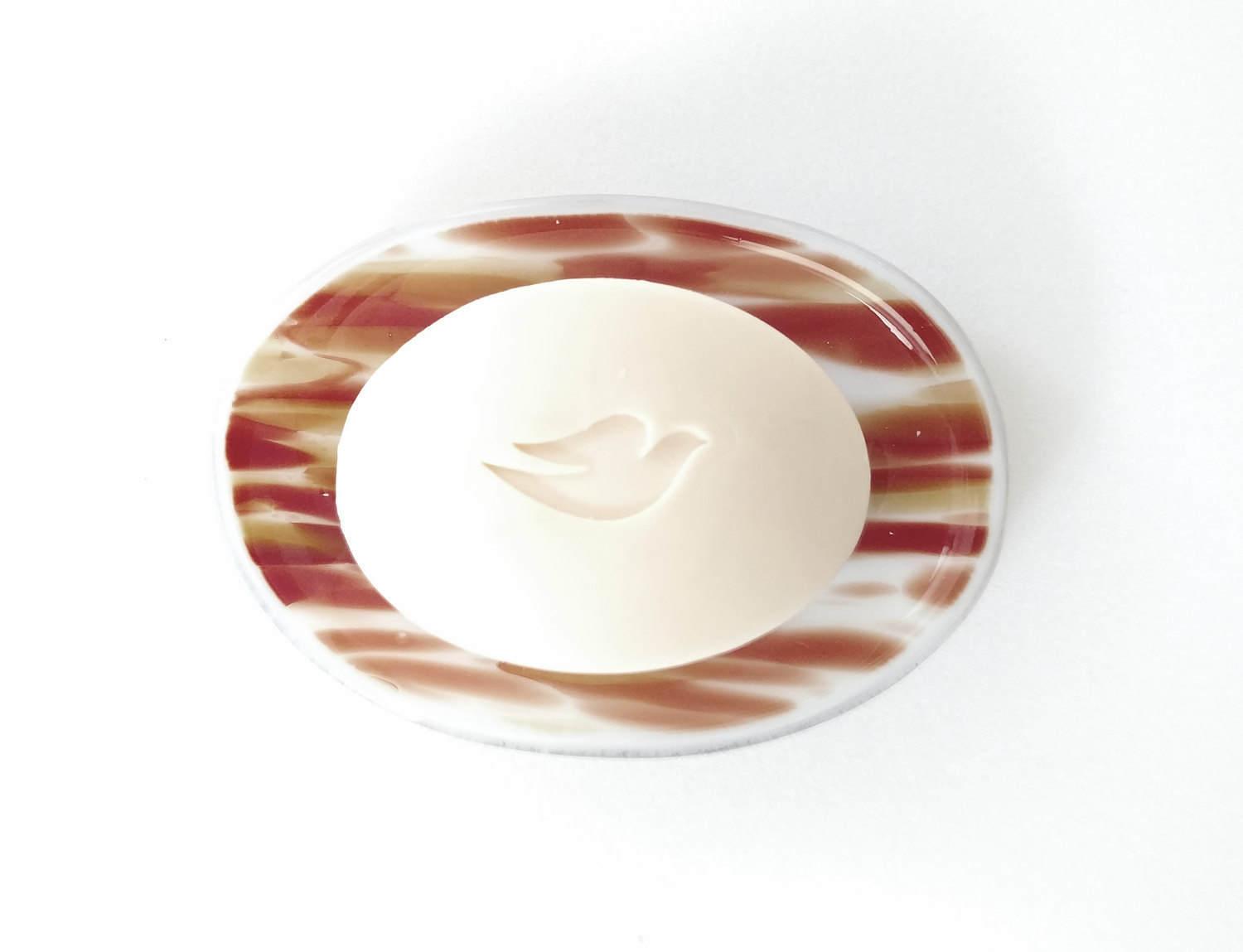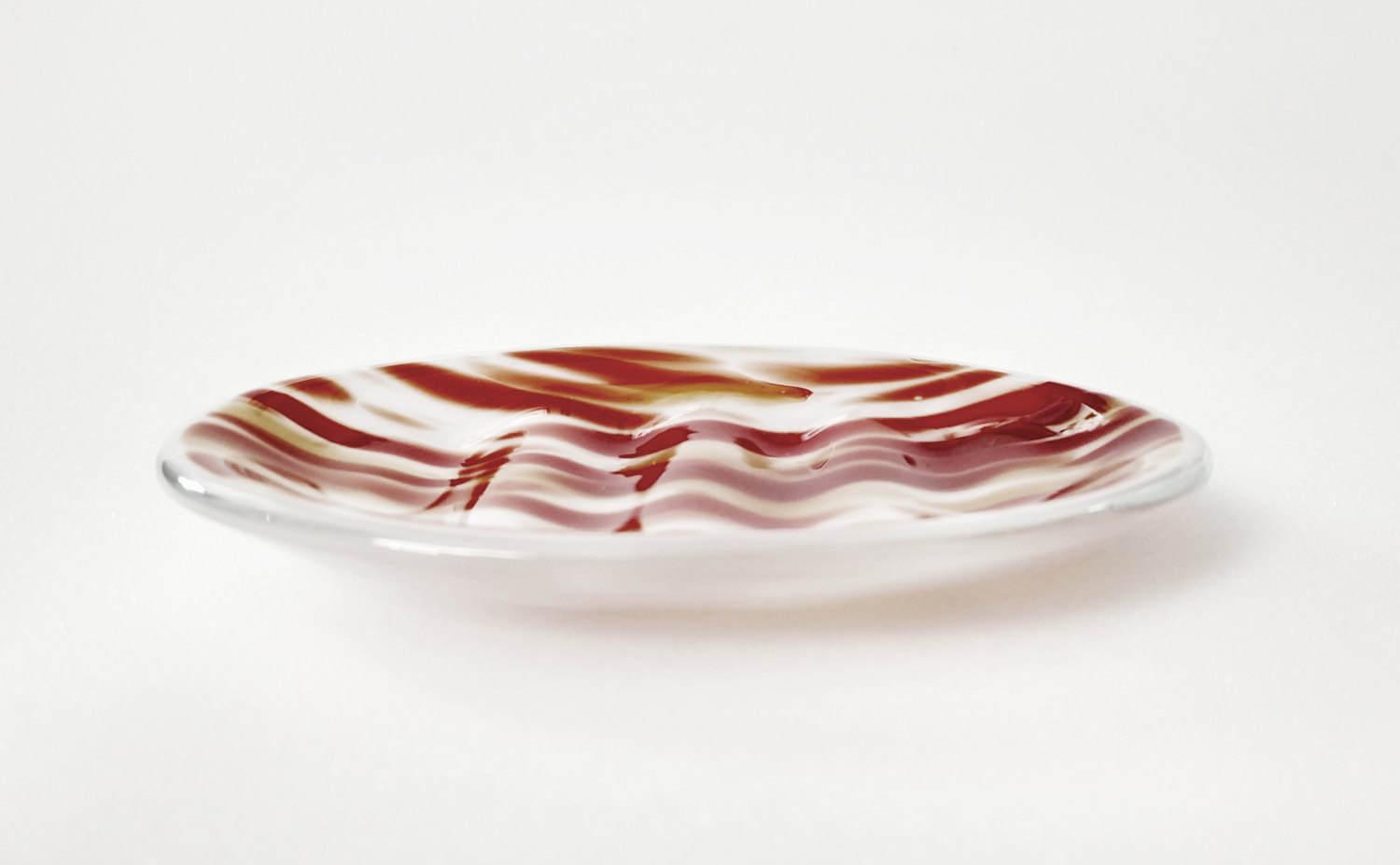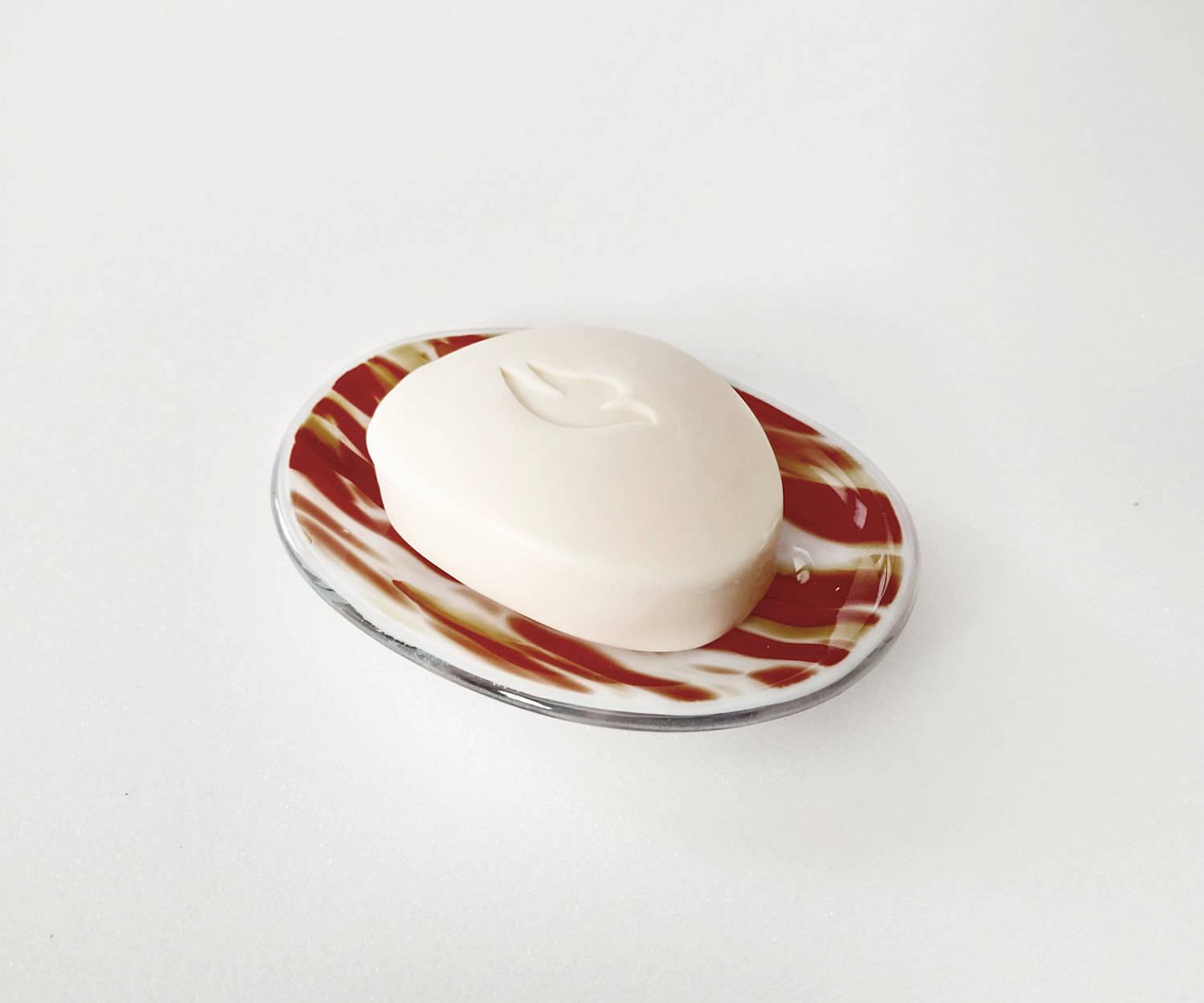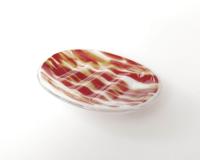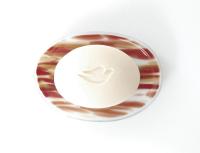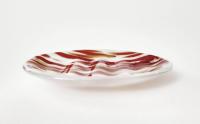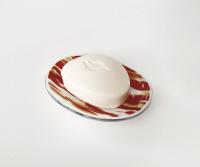 Animal Print Fused Glass Ridged Soap Dish
$20.00
$8.90 Shipping, $2.00 With Another
This beautiful fused glass soap dish will add some pizzazz to any earth toned bathroom or kitchen! It is made with brown, tan, and white swirled art glass fused to a clear glass base. The dish has ridges in the bottom so your soap dries in between uses.
It measures 3 1/2" x 5" and will comfortably hold a standard bar of soap. Its double layer of glass gives it lasting durability. (Soap pictured is not included). Because the design is made entirely from glass, it will not wear off or fade.
Each piece of glass is carefully selected, cut and shaped by hand, and kiln fired for 24-48 hours to fully fuse them together. All fused pieces are properly annealed (cooled very slowly) for stability and strength.