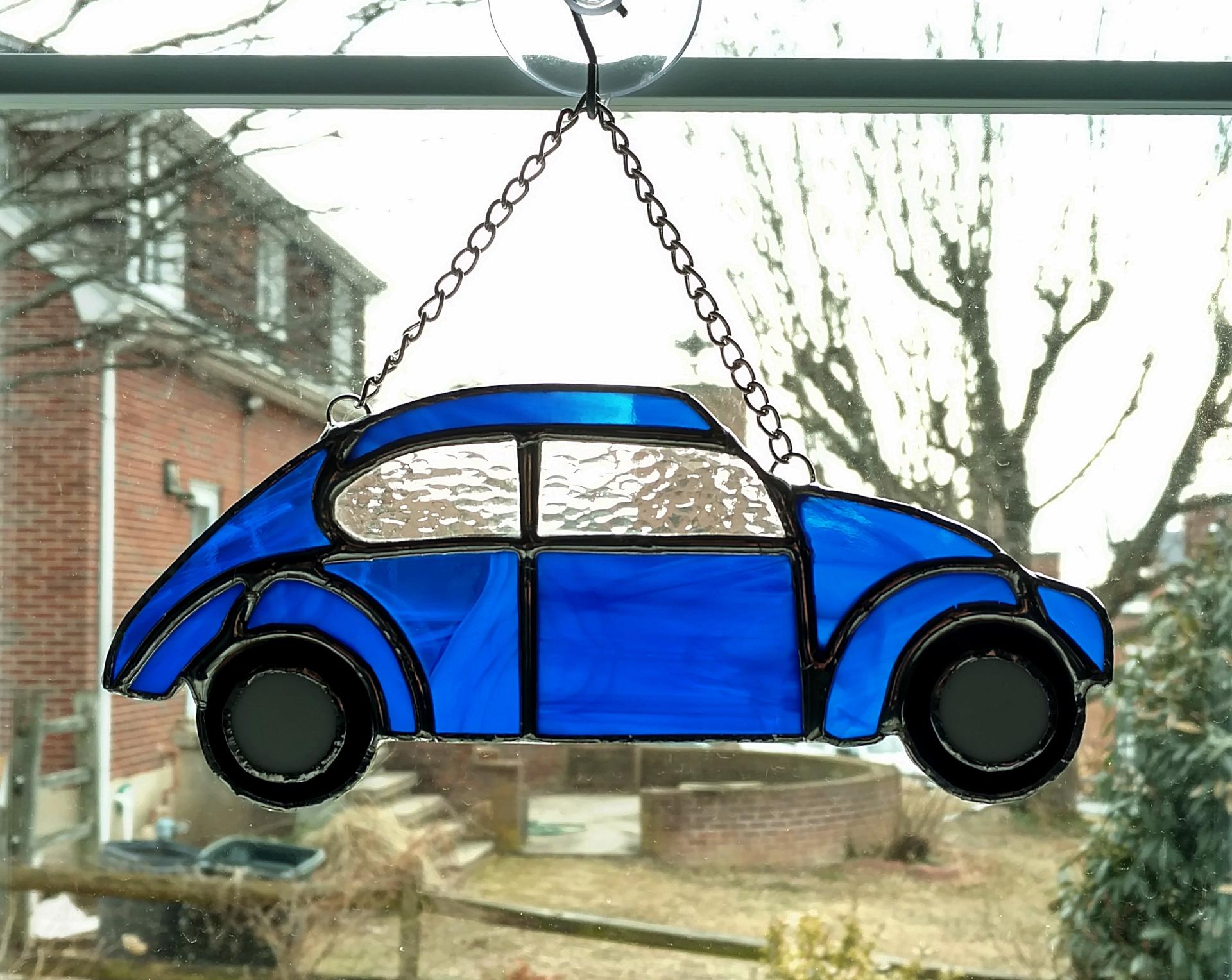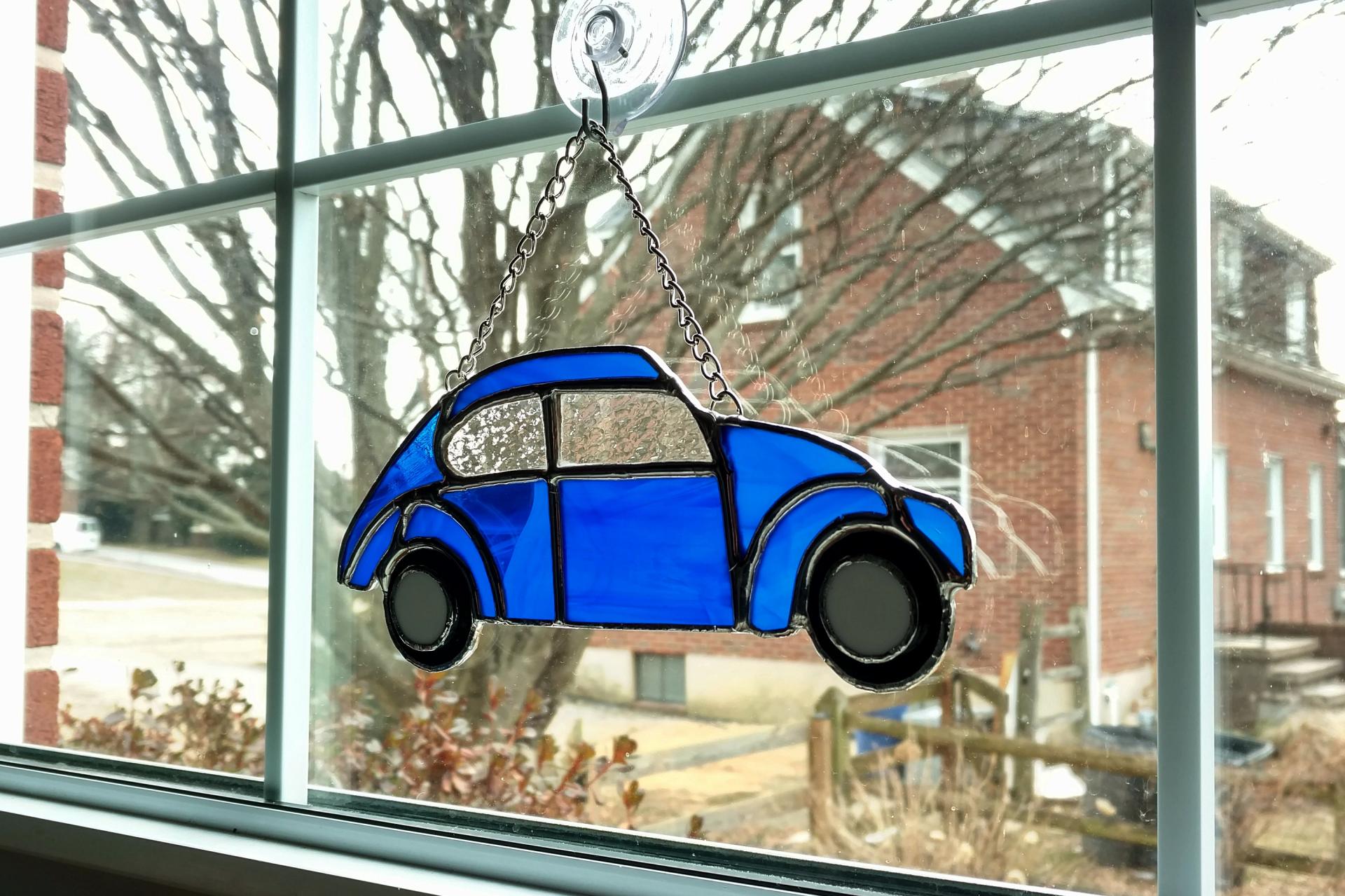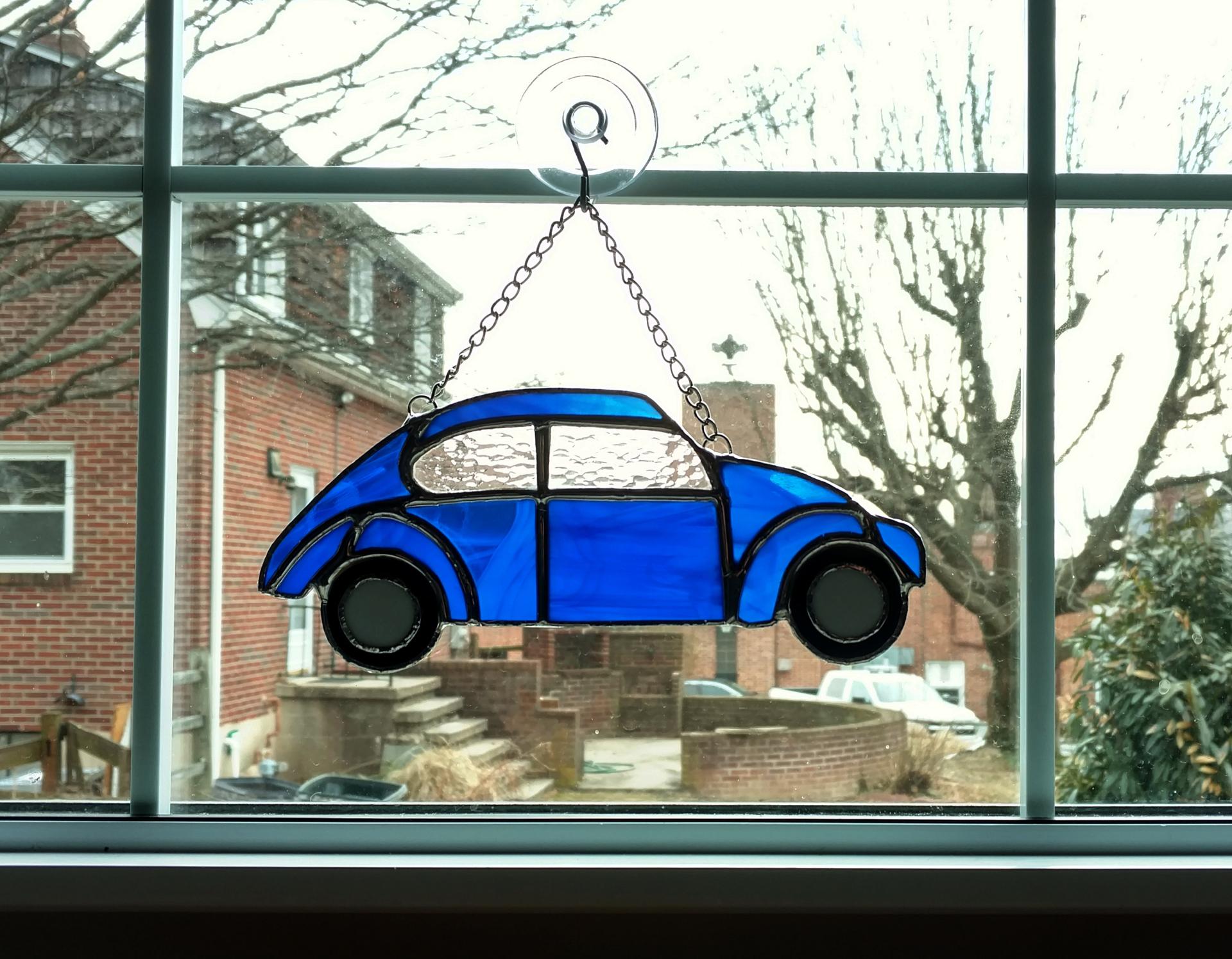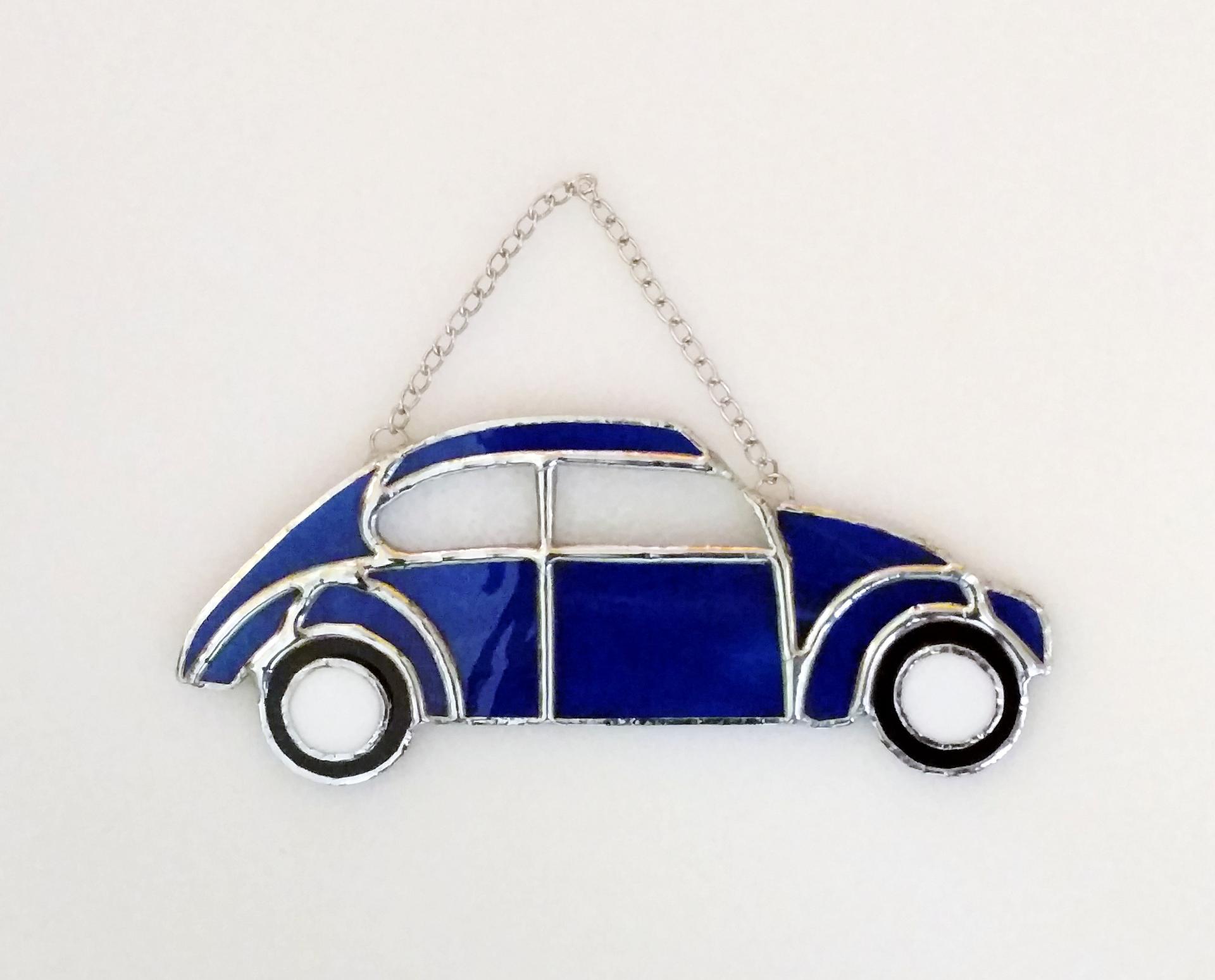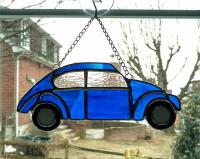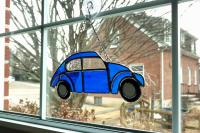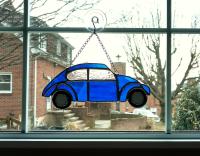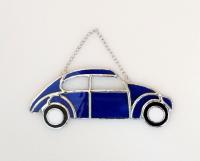 VW Bug Stained Glass Car Suncatcher
$65.00
$9.25 Shipping, $4.00 With Another
Perfect for hanging in a window or on a wall, this stained glass Volkswagon Beetle car suncatcher is low maintenance and highly nostalgic! A great gift for any car lover, it measures 8 1/2" x 3 1/2", with a hanging length of 6". and comes ready to hang with a chain and suction cup hanger.
This piece incorporates wispy cobalt blue, black and white opalescent art glass for the car, tires and hubcaps, and clear textured cathedral art glass for the windows. Please note that the hubcaps in the center of the tires are only on the front of the piece, and they will look more grey in a lighted window. The solder is silver colored, but will look darker in a lighted window.
Each piece of glass is cut and shaped by hand, and assembled using the copper foil method (also known as the "Tiffany" method).
As this is made to order, I'm happy to make this in other colors for you! Just note the color you prefer when ordering, or message me to request pics of other glass colors available. Please note that the blue glass used in yours (if you pick blue) will have a different swirl pattern than the one pictured as each piece is unique.  This will ship within 5 business days from the date of your order.