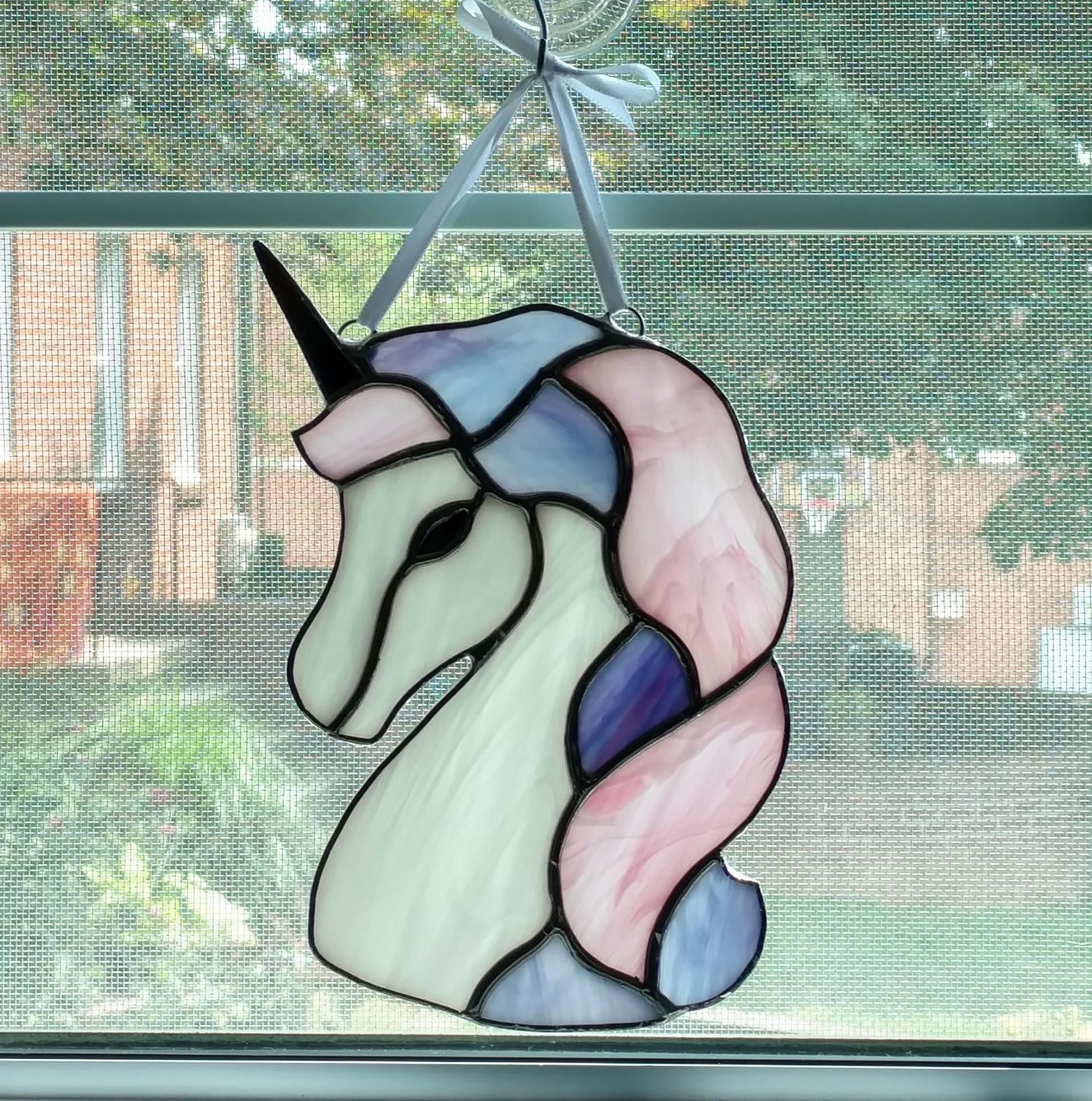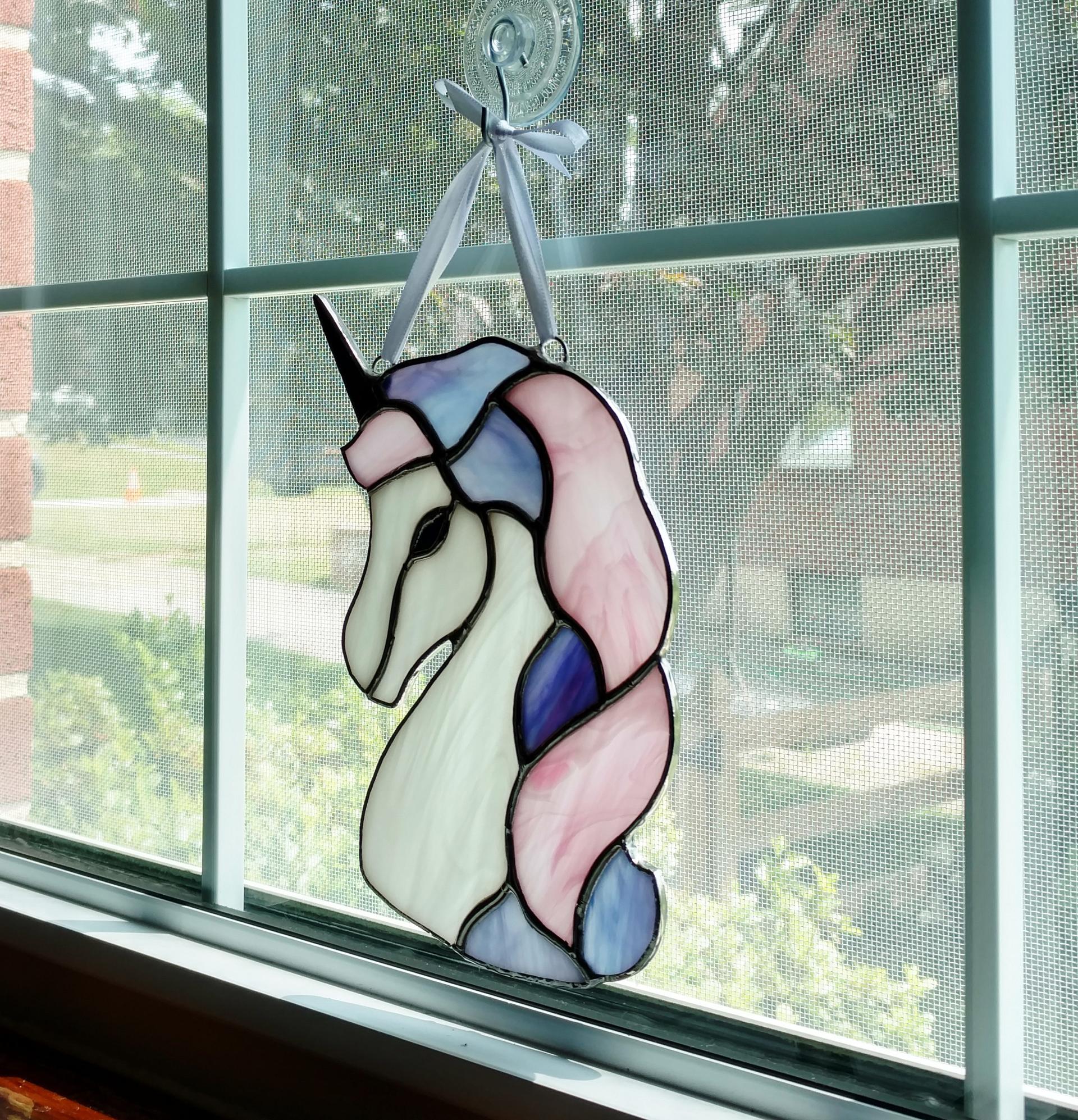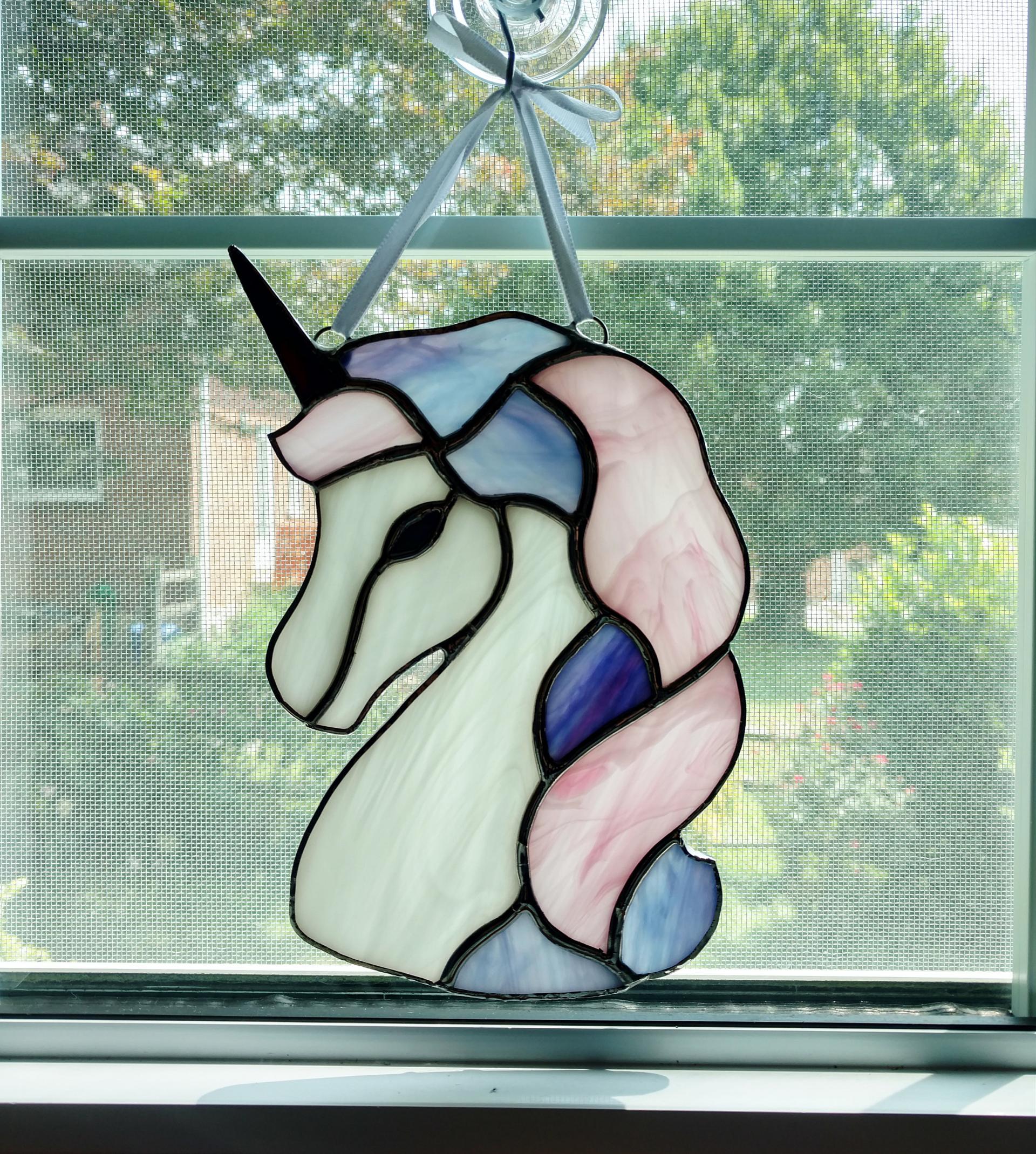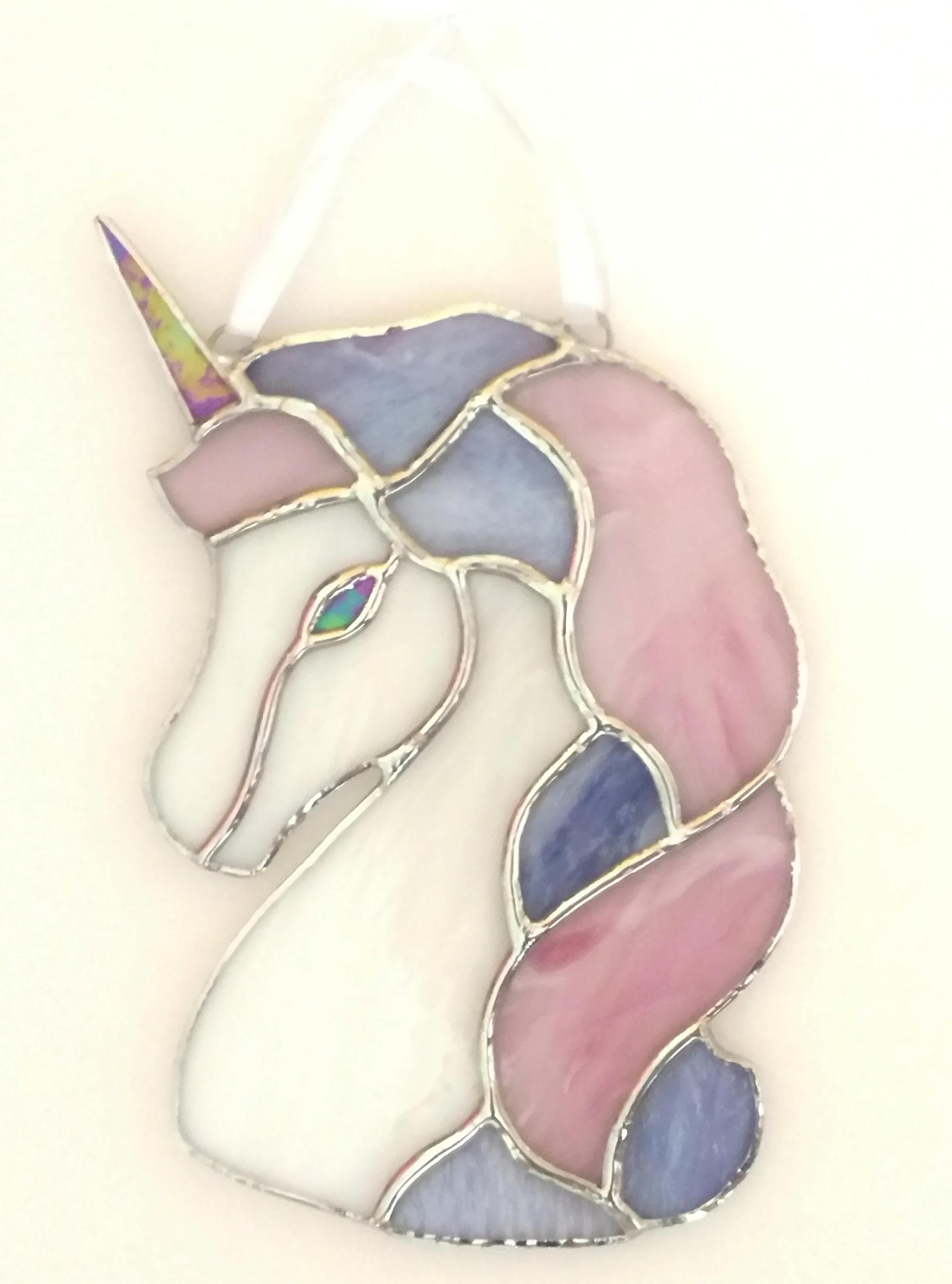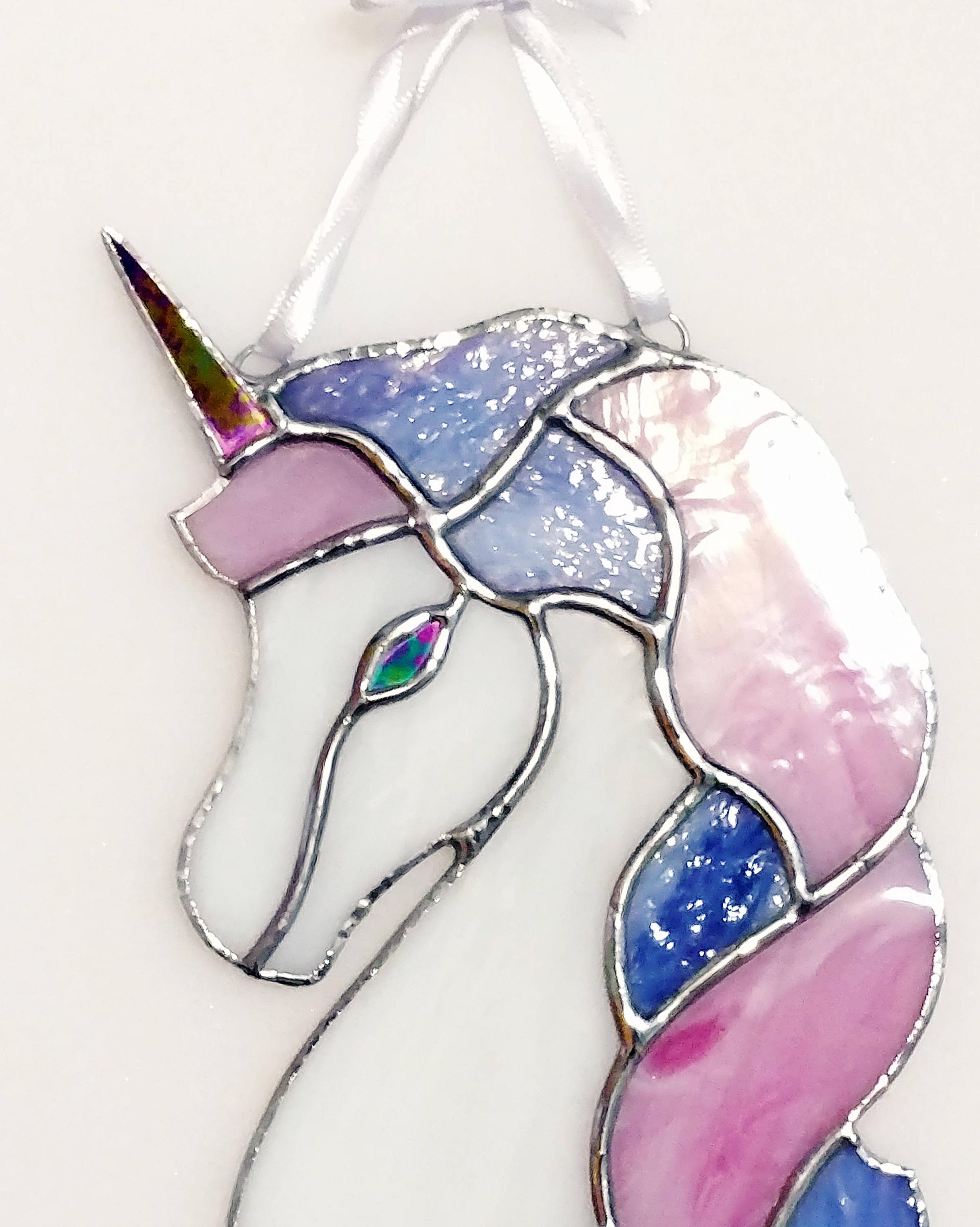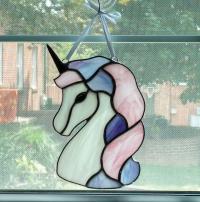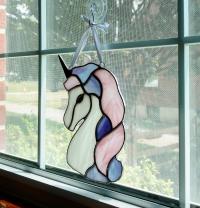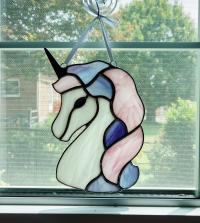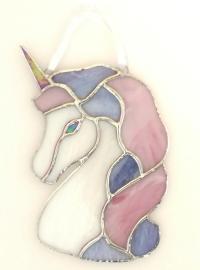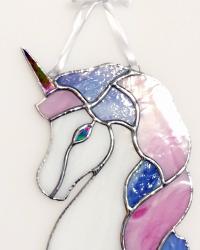 Unicorn Stained Glass Suncatcher
$65.00
$9.25 Shipping, $4.00 With Another
This large stained glass unicorn suncatcher is truly magical--changing it's appearance from day to night! It measures 7 1/2" x 4 1/2" (not including the ribbon), and comes ready to hang with a suction cup hanger.
The body and mane are made with swirled white, pink, and lavender purple opalescent art glass. The horn and eye are made with rainbow iridescent black art glass and look black in a window, but are bright purple/turquoise in low light. The solder is silver colored, but will look darker in a lighted window.
This piece would make a charming addition to any nursery or children's room, or for anyone wanting a touch of fairy princess decor!
Please note that this is made to order so the color variations in yours will be slightly different than the one pictured since each piece of this type of glass is unique. If you would like different colors used in yours or a chain instead of a ribbon, please include your preference in the notes of your order, or message me to discuss various options.  This item will be shipped within 3-5 business days from the date of your order.
Each piece of glass is carefully selected, cut and shaped by hand, and assembled using the copper foil method (also known as the Tiffany method.)