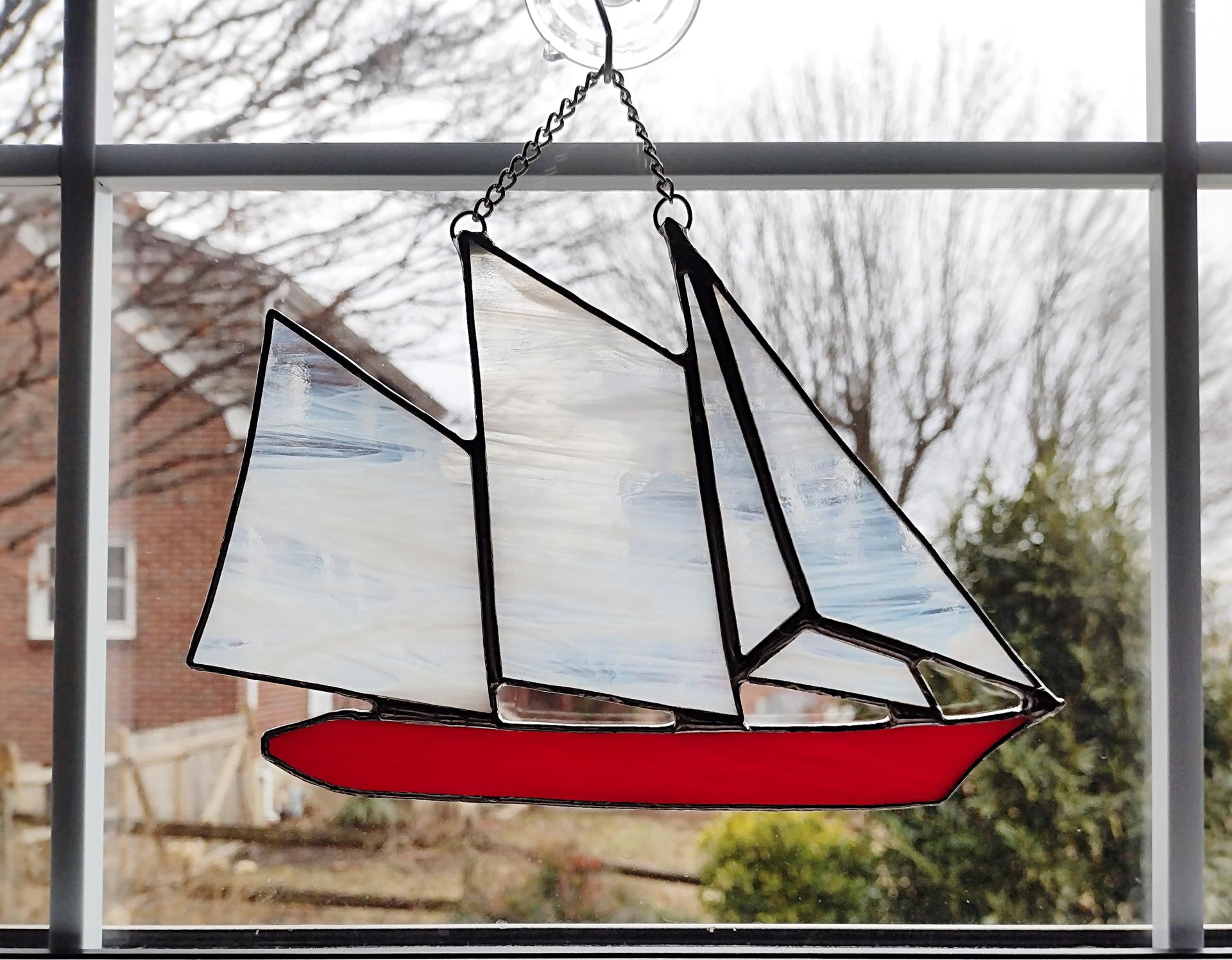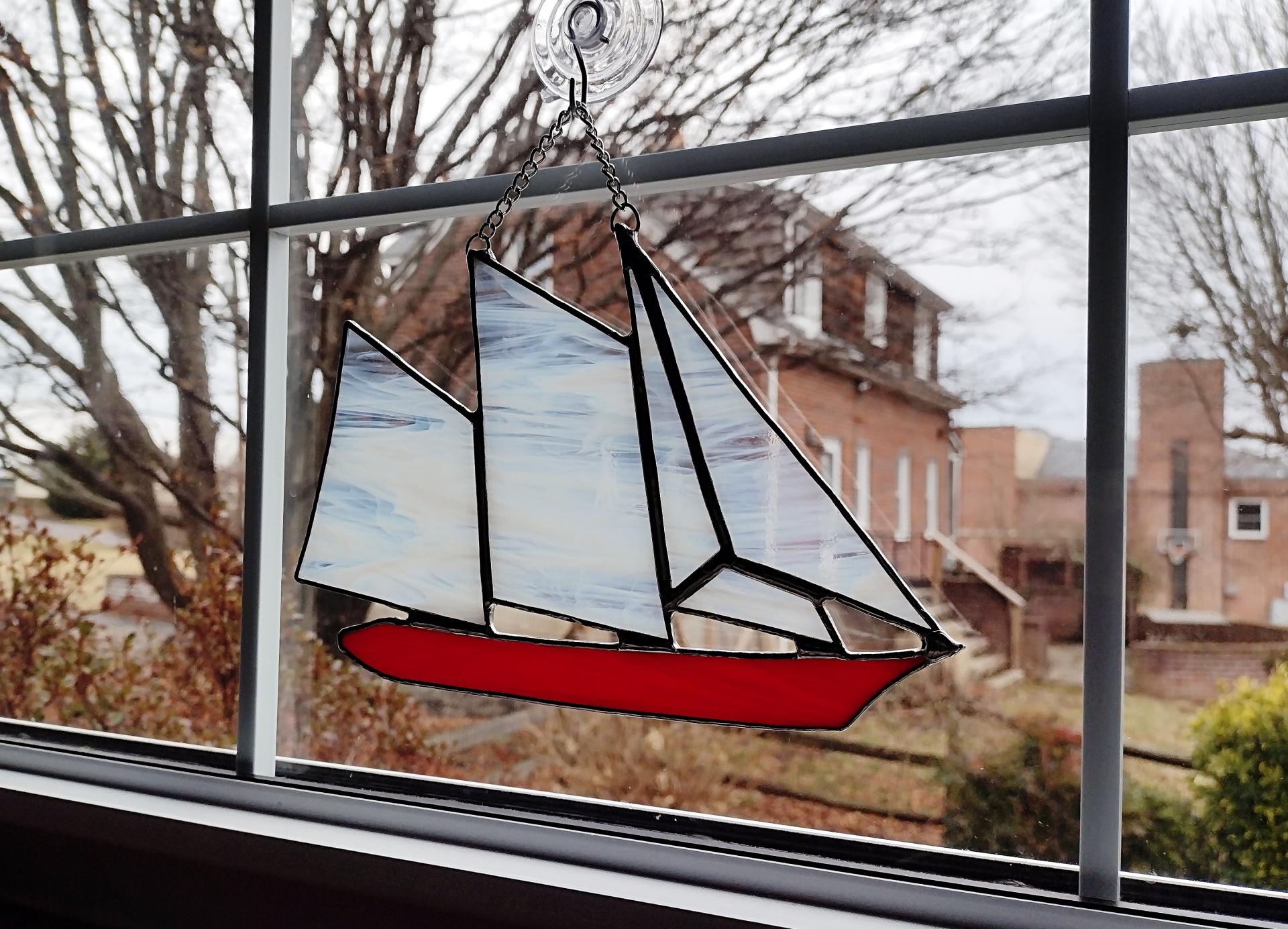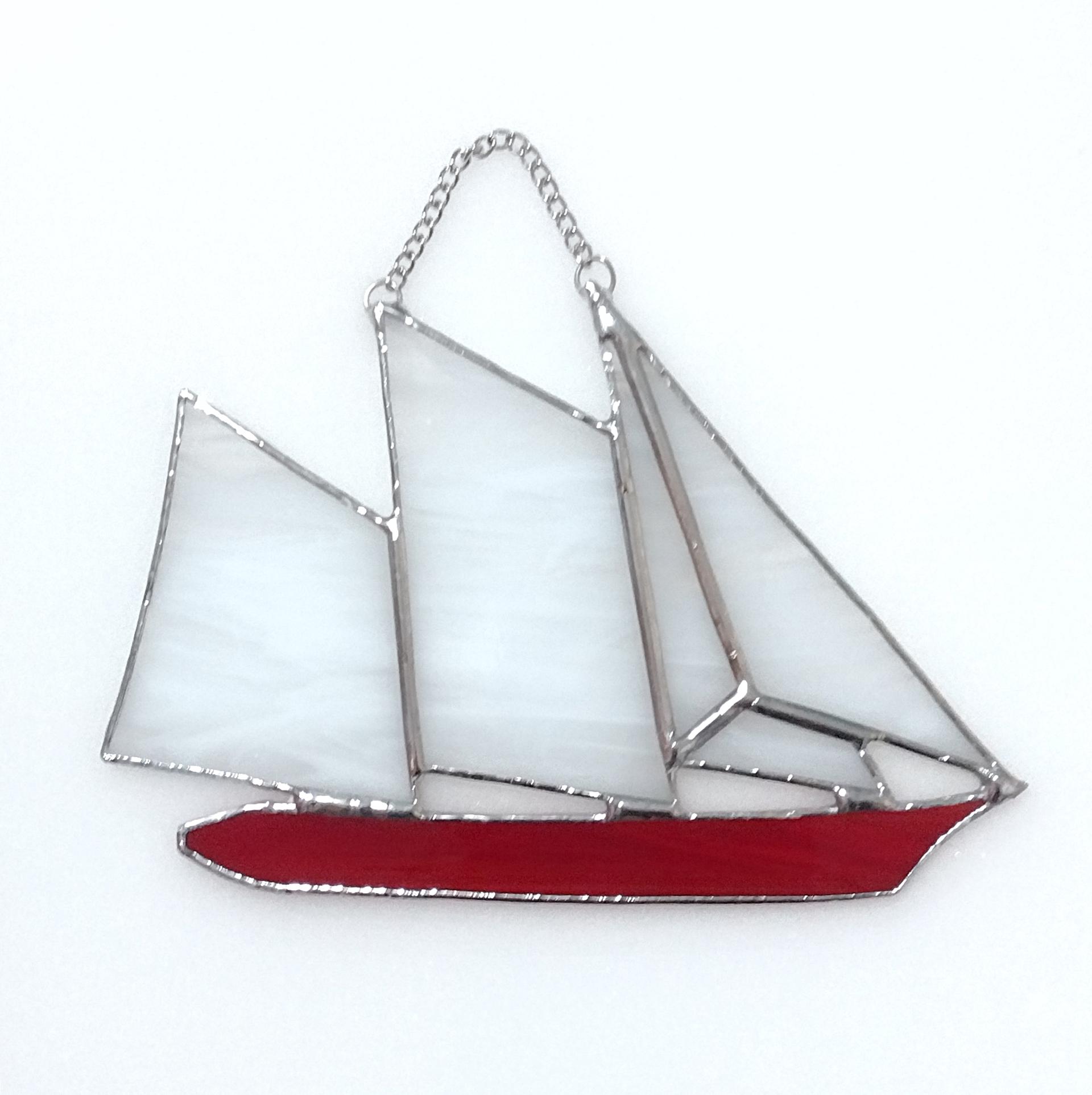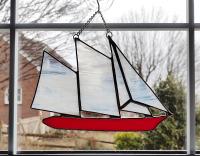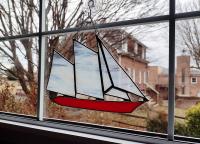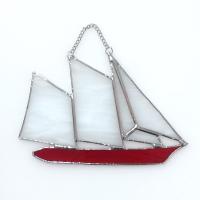 Stained Glass Schooner Sailboat Suncatcher, Custom Colors Available
$52.00
$10.00 Shipping, $5.00 With Another
This striking stained glass schooner sailboat suncatcher is perfect for any sailing enthusiast! It is made with a wispy white and clear art glass for the sails and a red swirled opalescent art glass for the hull. It measures 6" tall by 8 1/2" wide with a hanging length of 7 1/2", and comes ready to hang with a suction cup hanger. The solder is silver colored, but will look darker in a lighted window.
This design can also be made in several different custom colors of cathedral or opalescent art glass.  If you know what you want, choose "other" and note the color and type of glass you prefer for the sails and hull.  If you're not sure, please contact me through the site Contact page to discuss your options and receive photos of various glass choices. 
This piece is made to order and will ship within 5 business days from the date of purchase.  The swirl patterns in yours will be slightly different than the one pictured as each piece of this type of glass is unique.
Each piece of glass is carefully selected, cut and shaped by hand, and assembled using the copper foil method (also known as the Tiffany method.)
Gift Guide Suggestions:  Father's Day, Sailor, Boater, Yachtsman