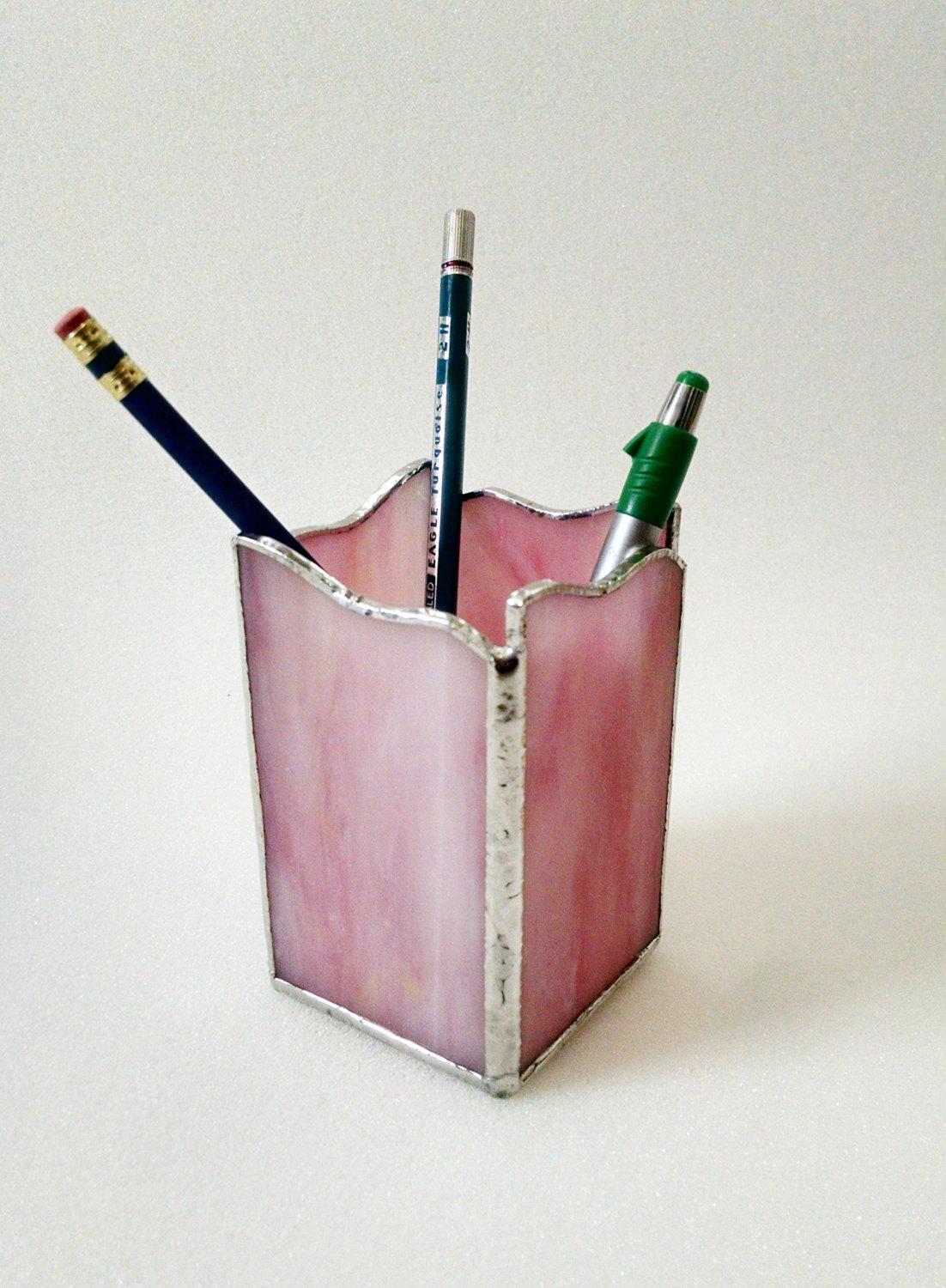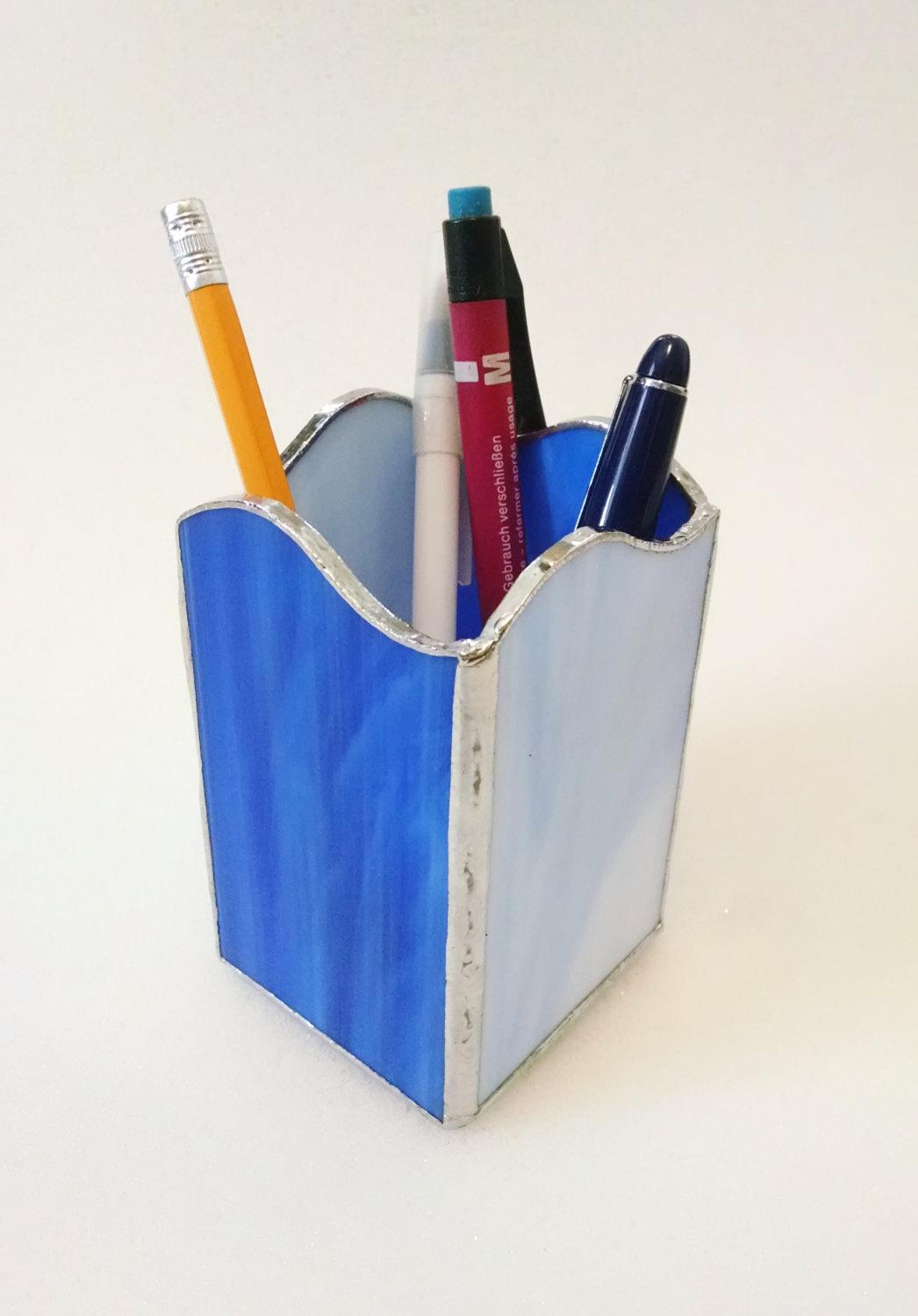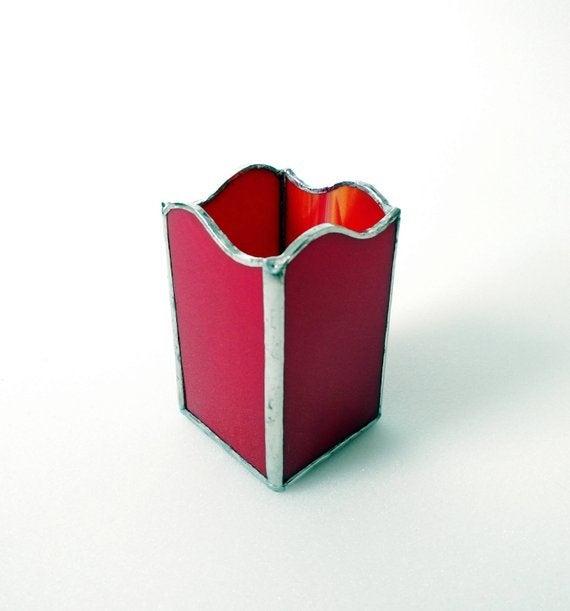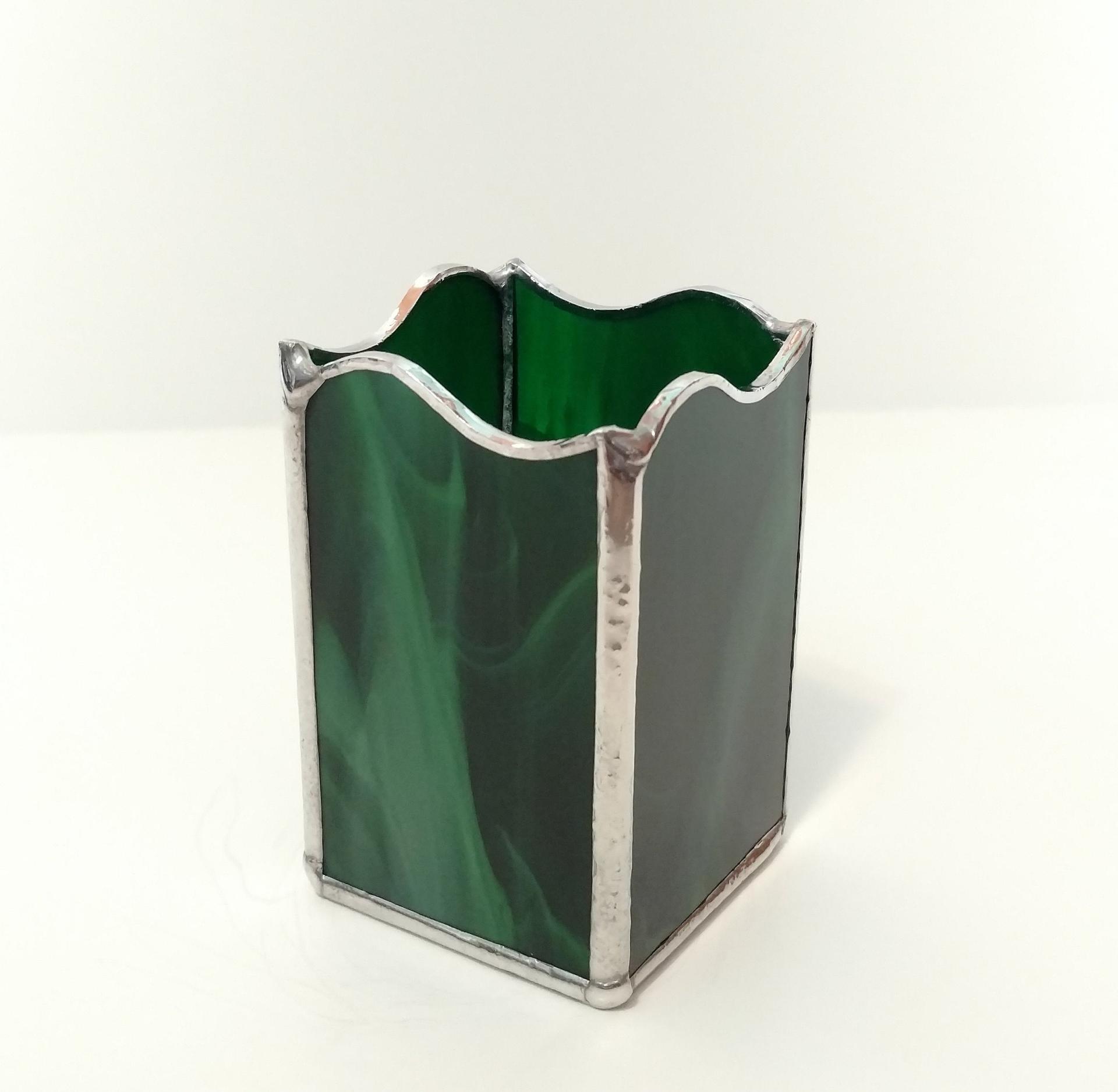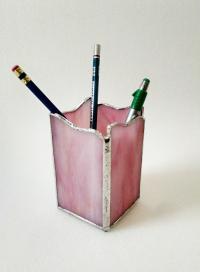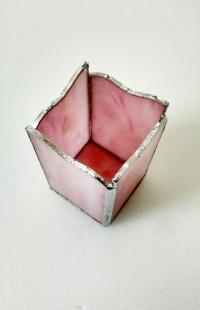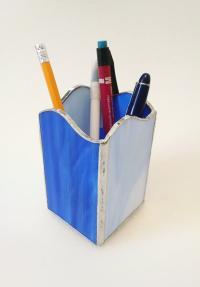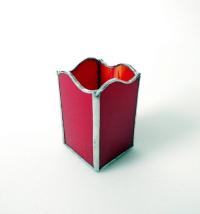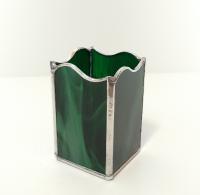 Stained Glass Pencil Holder / Candle Holder, Custom Colors Available
$43.00
$9.25 Shipping, $4.00 With Another
Made to order in the colors of your choice, this stained glass pencil / pen holder will add a touch of elegance and style to any office! It measures 2 1/2" wide and 4" tall. The top edges are cut in a wave design. This piece can also cast a beautiful glow in your room as a candle holder, and can accommodate tea lights or votive sized candles.
Wow your boss or co-worker with this one-of-a-kind gift!
These can be made in one of the four color options shown as well as in several different custom colors of cathedral or opalescent art glass.  If you know what custom colors you want, choose "other" and note the color and type of glass you prefer.  If you're not sure, please contact me through the site Contact page to discuss your options and receive photos of various glass choices.
Please note that this item is made to order, so will ship within 5 business days from date of order.