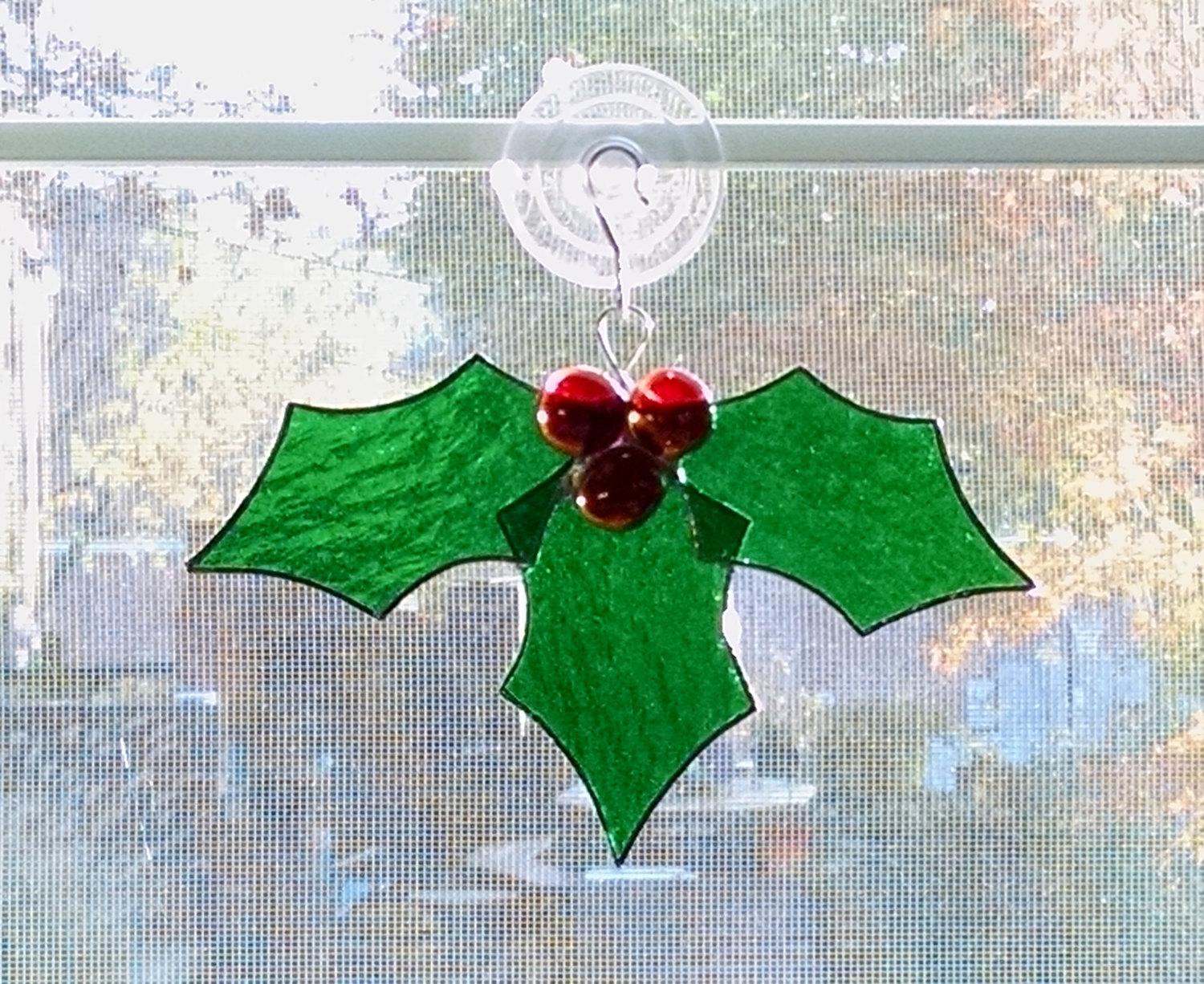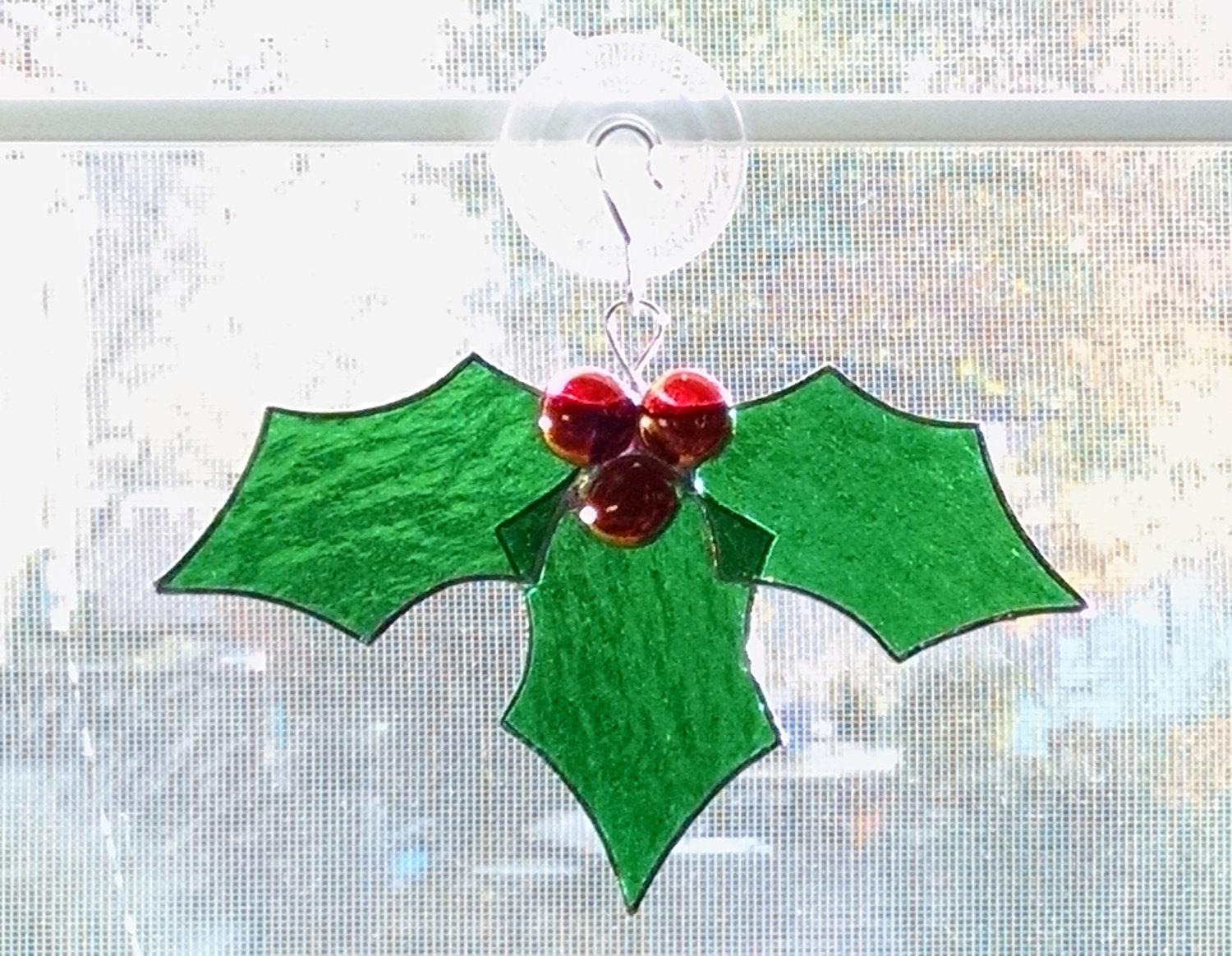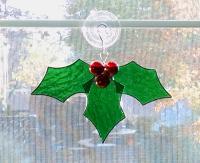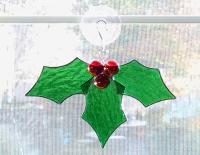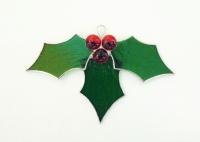 Stained Glass Holly Suncatcher
$32.00
$8.95 Shipping, $2.00 With Another
This stained glass holly and berries suncatcher will brighten up your window during those cold winter months!
It measures approximately 7" wide x 4" tall and comes ready to hang with a suction cup hanger. The leaves are made with green textured cathedral glass, and red glass jewels are used for the berries. The leaves are overlapping and the berries are soldered on top, creating a 3-D effect. The solder is silver colored and polished to a shine, but will appear darker in a lighted window.
Each piece of glass is carefully selected, cut and shaped by hand, and assembled using the copper foil method (also known as the "Tiffany method").
Please note that this piece is made to order, and will ship within 5 business days from date of purchase.