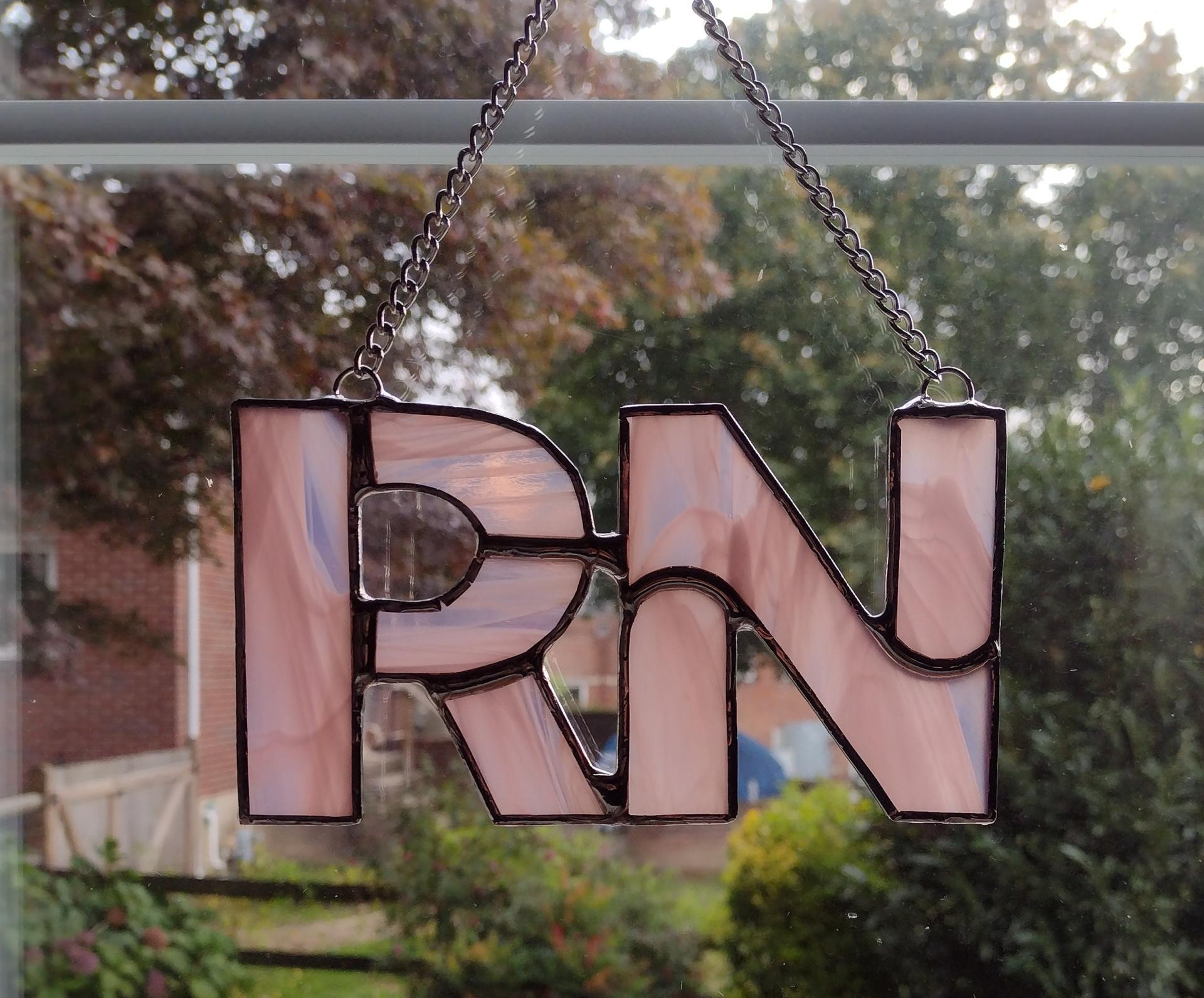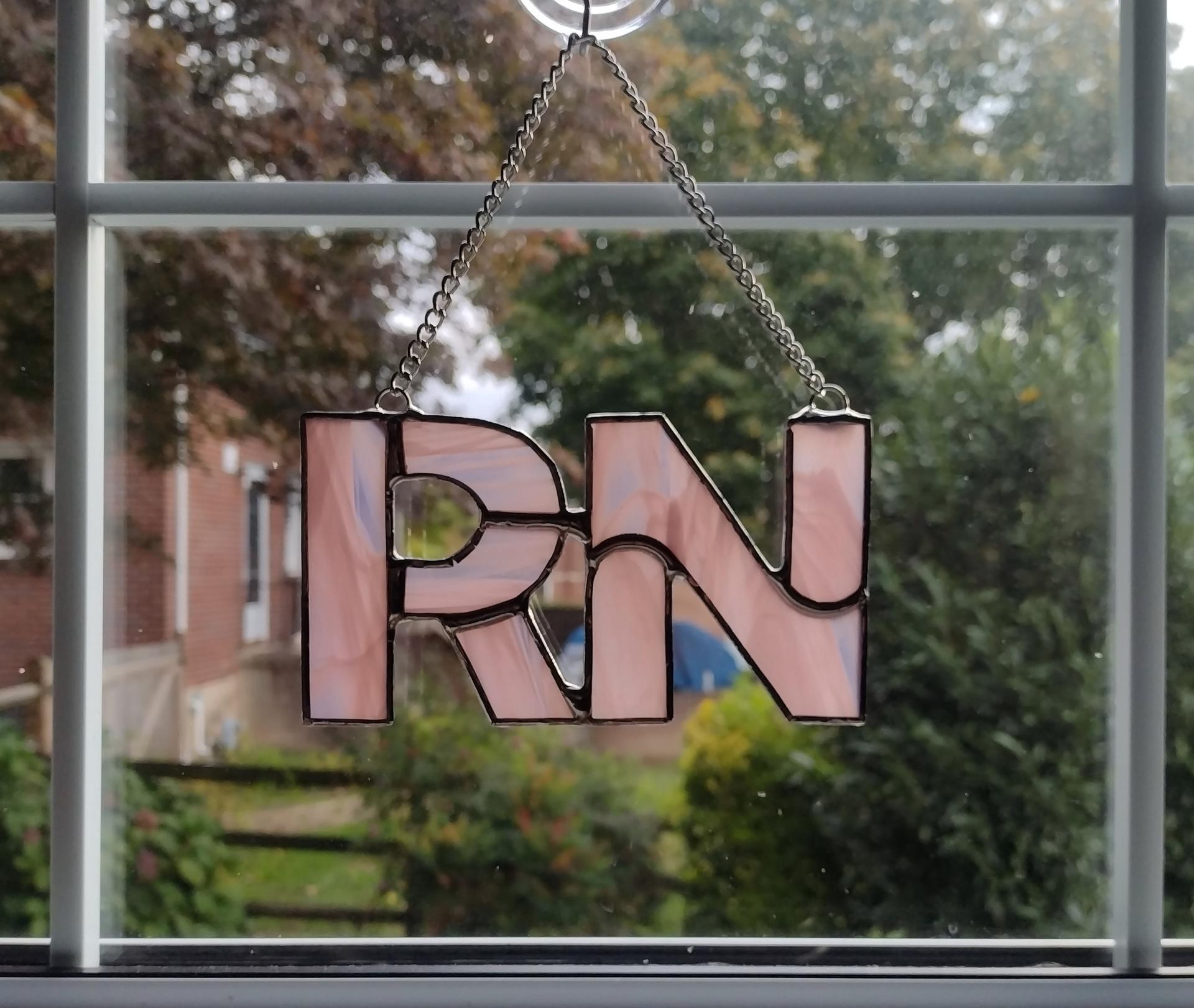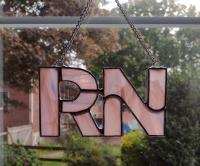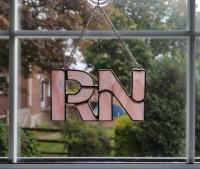 RN Nurse Stained Glass Suncatcher, Custom Colors Available
$45.00
$8.95 Shipping, $2.00 With Another
Celebrate your favorite nurse with this "RN" stained glass suncatcher!  It measures approximately 3" high by 5 1/2" wide, not including the chain, and comes ready to hang with a suction cup hanger.
The one pictured is made with a rose pink and white wispy art glass, but it can be made in any other color you like since it is made to order  If choosing the same glass for yours, please note that the color variations will be different as each piece of this type of glass is unique.  If you would like a different color, just note the color and type (cathedral glass or opalescent glass) in the comments section of your order, or message me through the contact page to discuss your options.
This piece will ship within 5 business days from the date of purchase.
Gift Guide Suggestions:  Nurse Appreciation, Nurse Graduation Gift