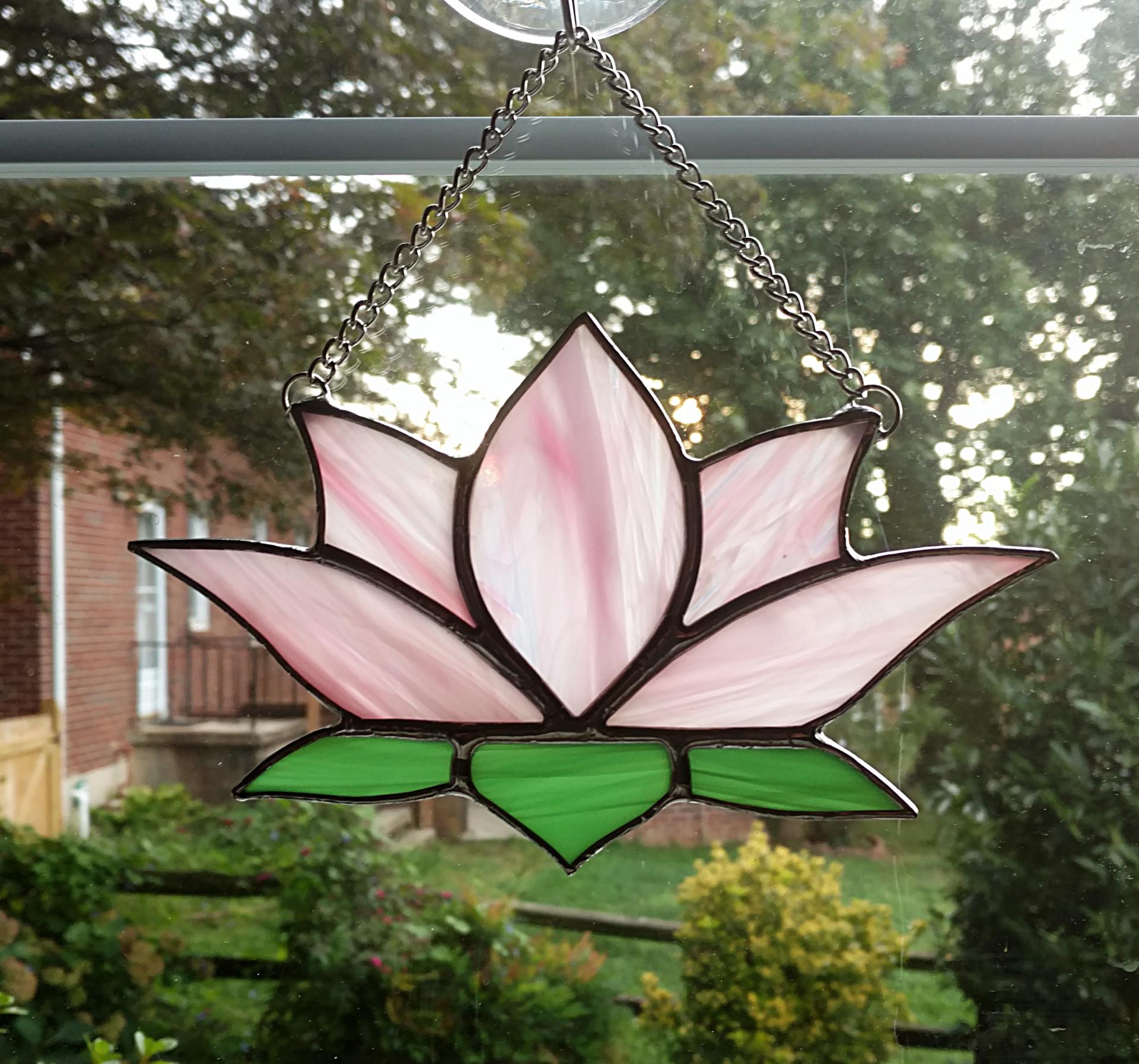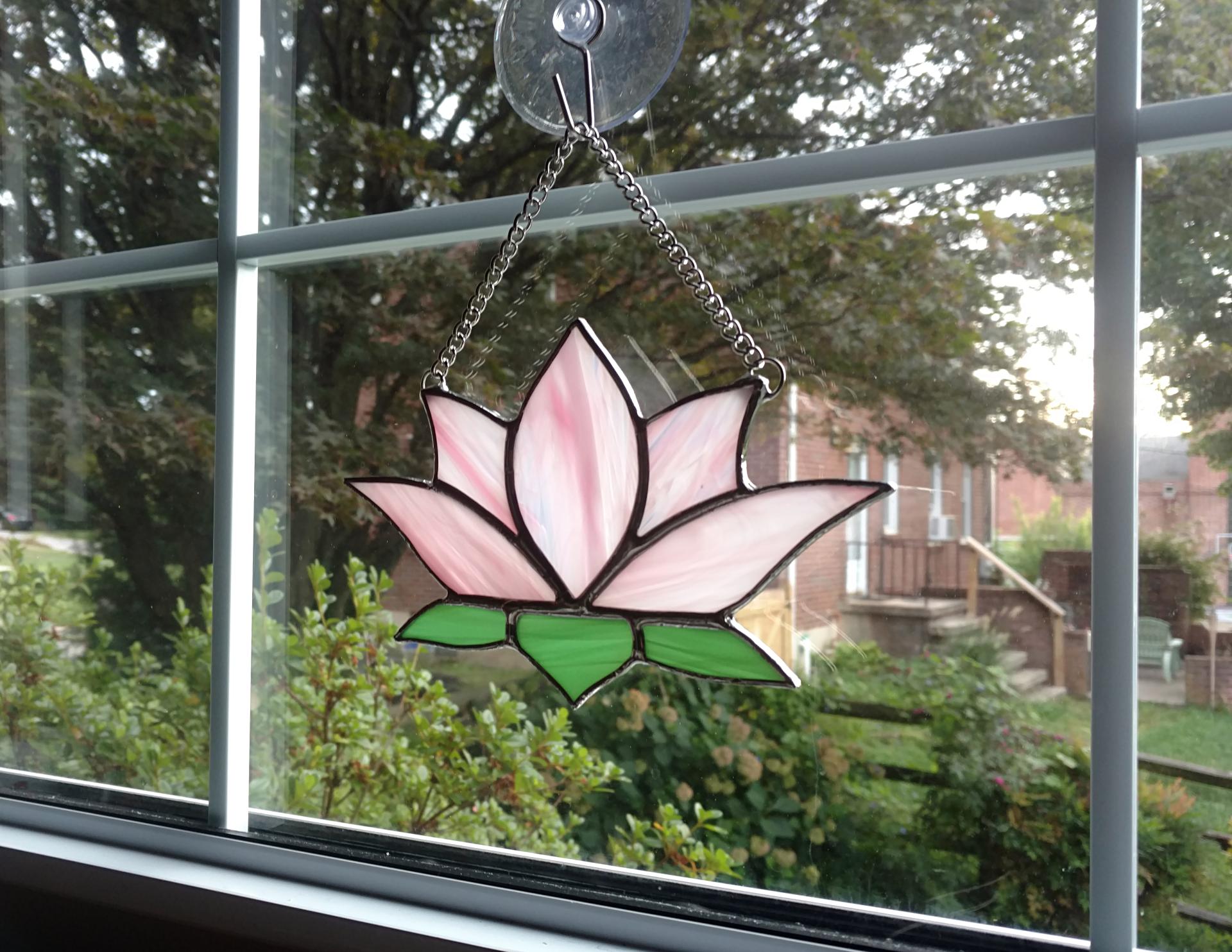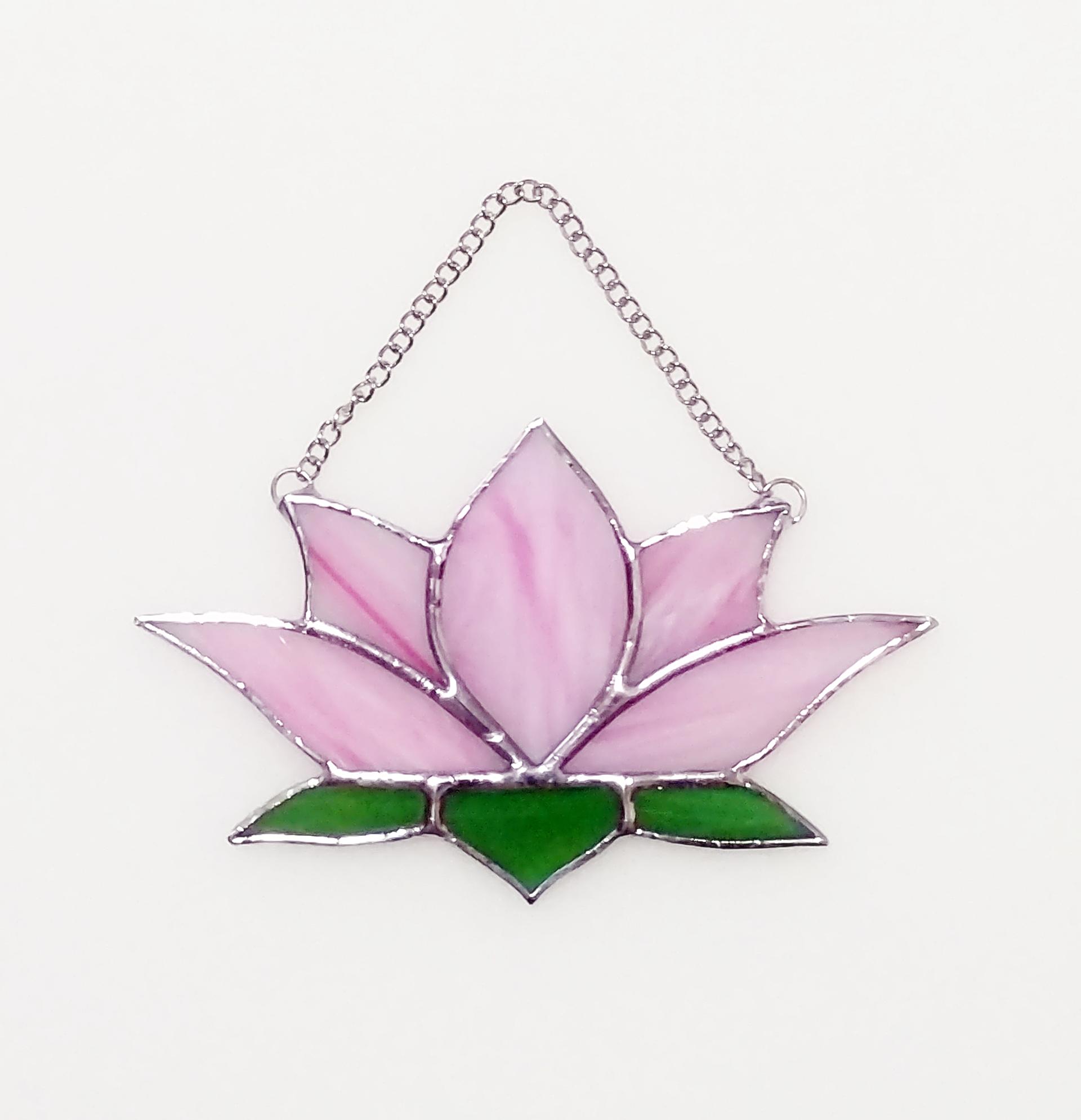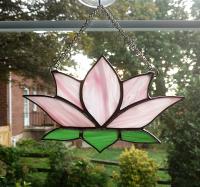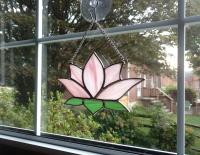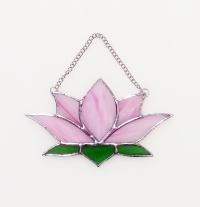 Pink Lotus Flower Stained Glass Suncatcher
$42.00
$8.90 Shipping, $2.00 With Another
This delicate pink stained glass lotus suncatcher measures 4 1/2 inches high x 7 1/4 inches wide, with a hanging length of 6 1/2 inches.  It comes ready to hang with a suction cup hanger. This piece is made with pink swirled and green swirled opalescent art glass.  The solder is silver colored, but will appear darker in a lighted window.
Beautiful in its own right, the lotus flower also symbolizes purity, enlightenment, self-regeneration and rebirth
Each piece of glass is carefully selected, cut and shaped by hand, and assembled using the copper foil method (also known as the Tiffany method.)
This piece is made to order, so will ship within 3 business days from the date of order.  Please note that the swirled variations in your will be slightly different than the one pictured as each piece of this type of glass is unique.