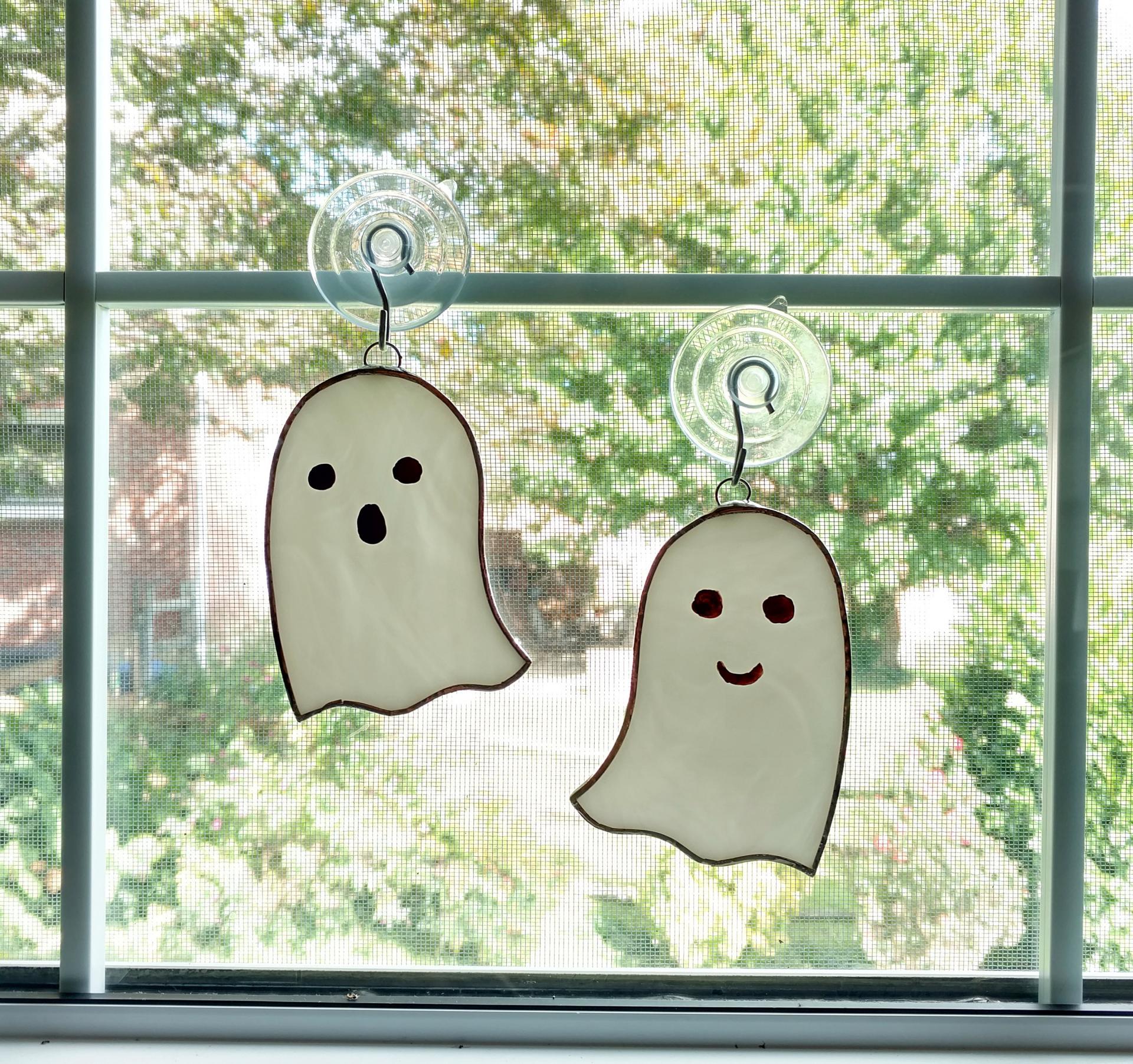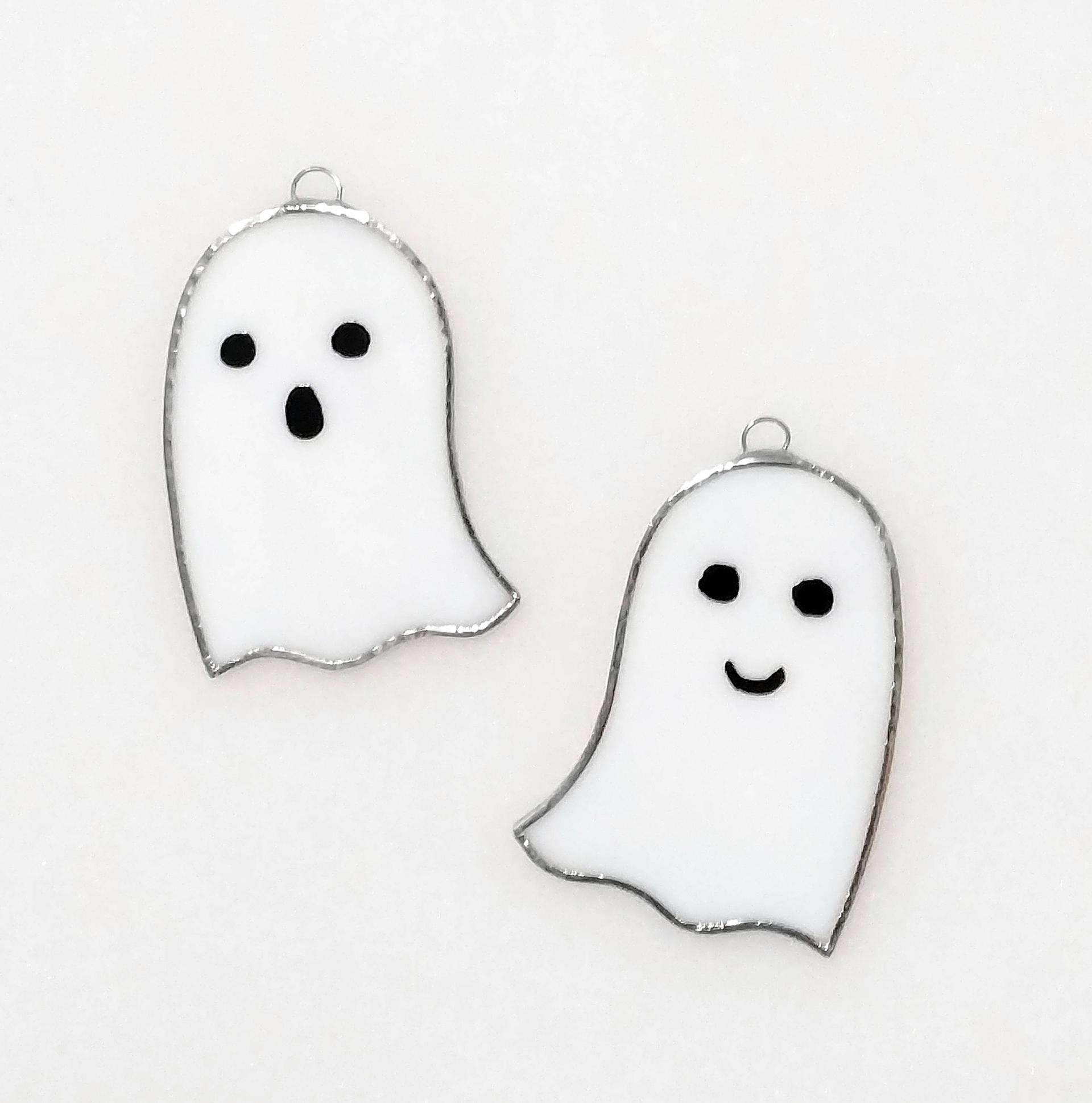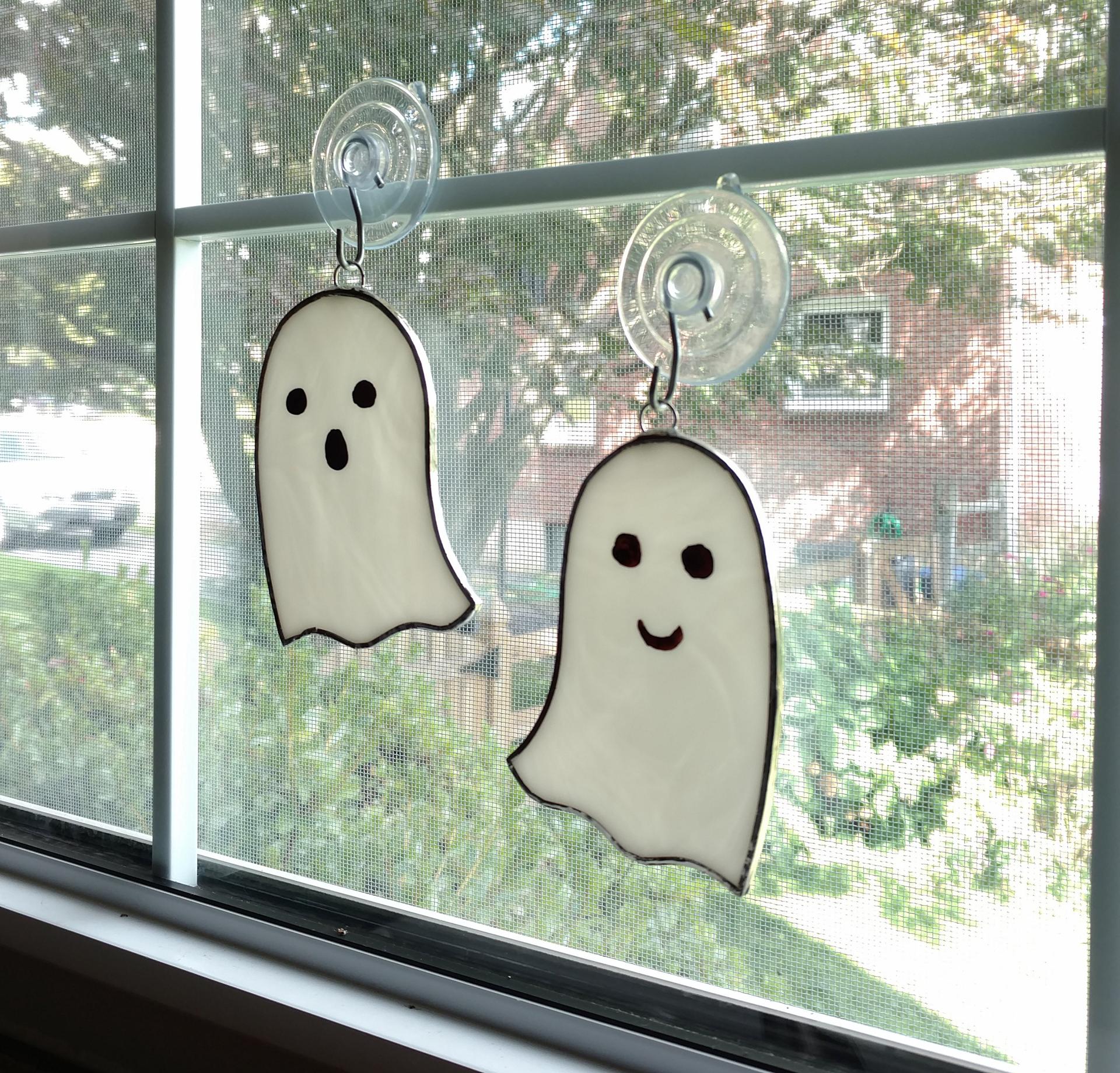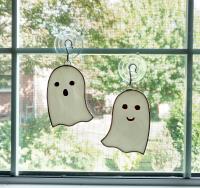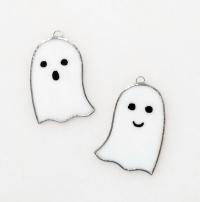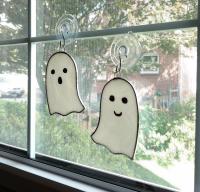 Ghost Stained Glass Suncatcher
$15.00
$8.90 Shipping, $0.50 With Another
These adorable stained glass ghost suncatchers will add a bit of spooky whimsy to your Halloween decor!  Price listed is for ONE ghost, ready to hang with a suction cup hanger.  You can choose either the scary or happy ghost face, or a set with one of each when ordering (sets are $30). Each one measures 4" x 3" and is made with white swirled opalescent art glass. The eyes and mouths are hand painted with black glass paint.
The solder is silver colored but will appear darker in a lighted window.
Each piece of glass is carefully selected, cut and shaped by hand, and assembled using the copper foil method (also known as the Tiffany method.)
Please note that this piece is made to order, so will ship within 2-3 business days from the date of your order.