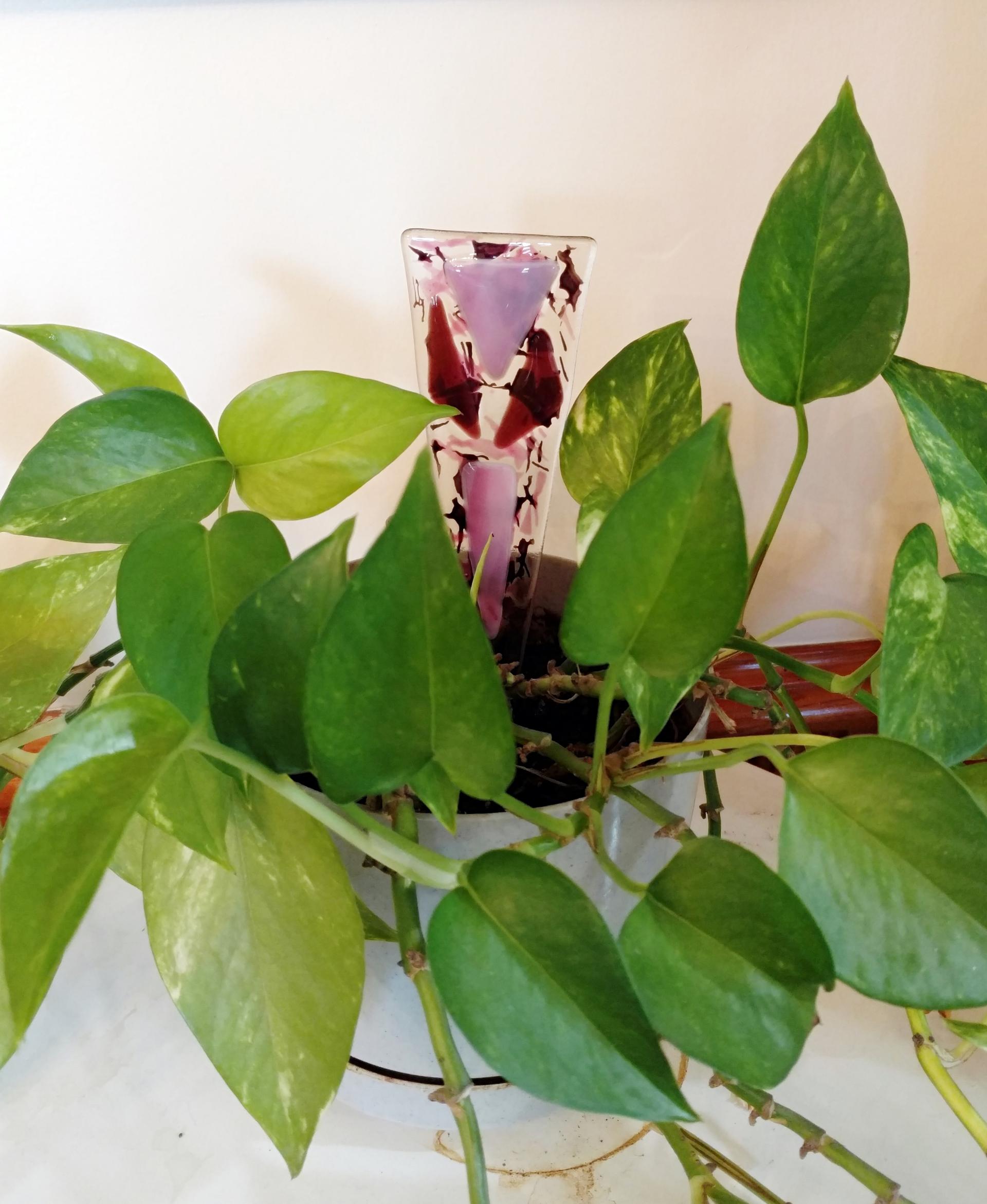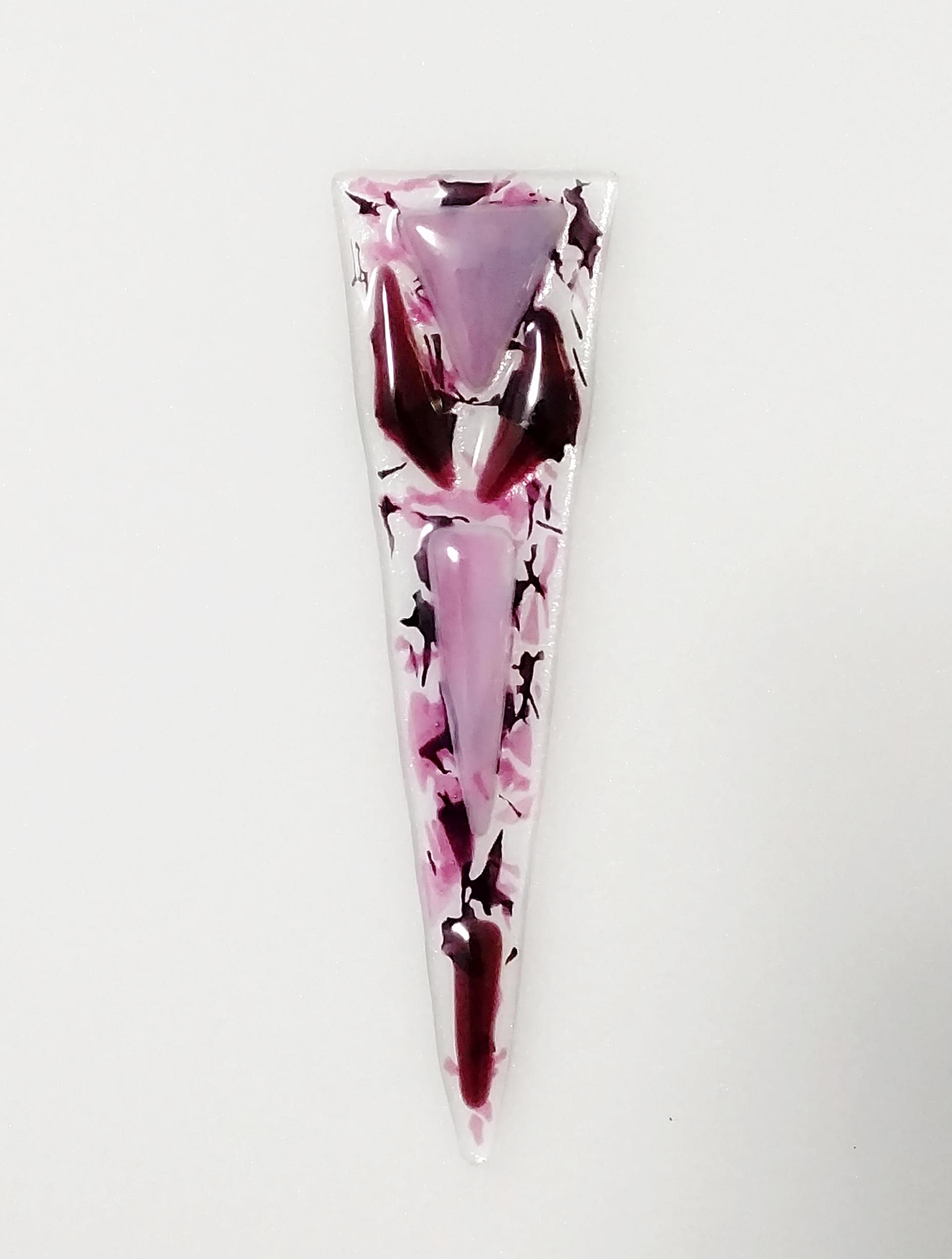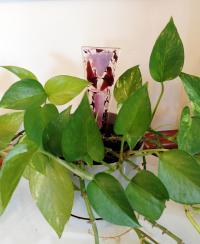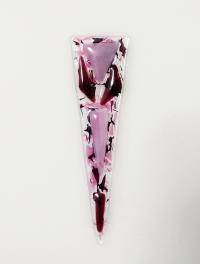 Fused Glass Plant Stake, Pink and Purple Abstract
$22.00
$8.90 Shipping, $0.50 With Another
Add a touch of color to your indoor or outdoor garden or flower pots with this luminous fused glass stake!  It measures 8 1/2 inches long, and 2 1/2 inches wide at the widest point at the top, and is made with pink swirled art glass and pink and purple confetti glass fused to a clear glass base.
This would make a great gift for your favorite gardener!
Because the design is made entirely from glass, it will not fade or wear off.  Safe to use with all flowers and plants. Hand washing is recommended.
Each piece of glass is carefully selected, cut and shaped by hand, and kiln fired for 24 hours to fully fuse them together. All fused pieces are properly annealed (cooled very slowly) for stability and strength.