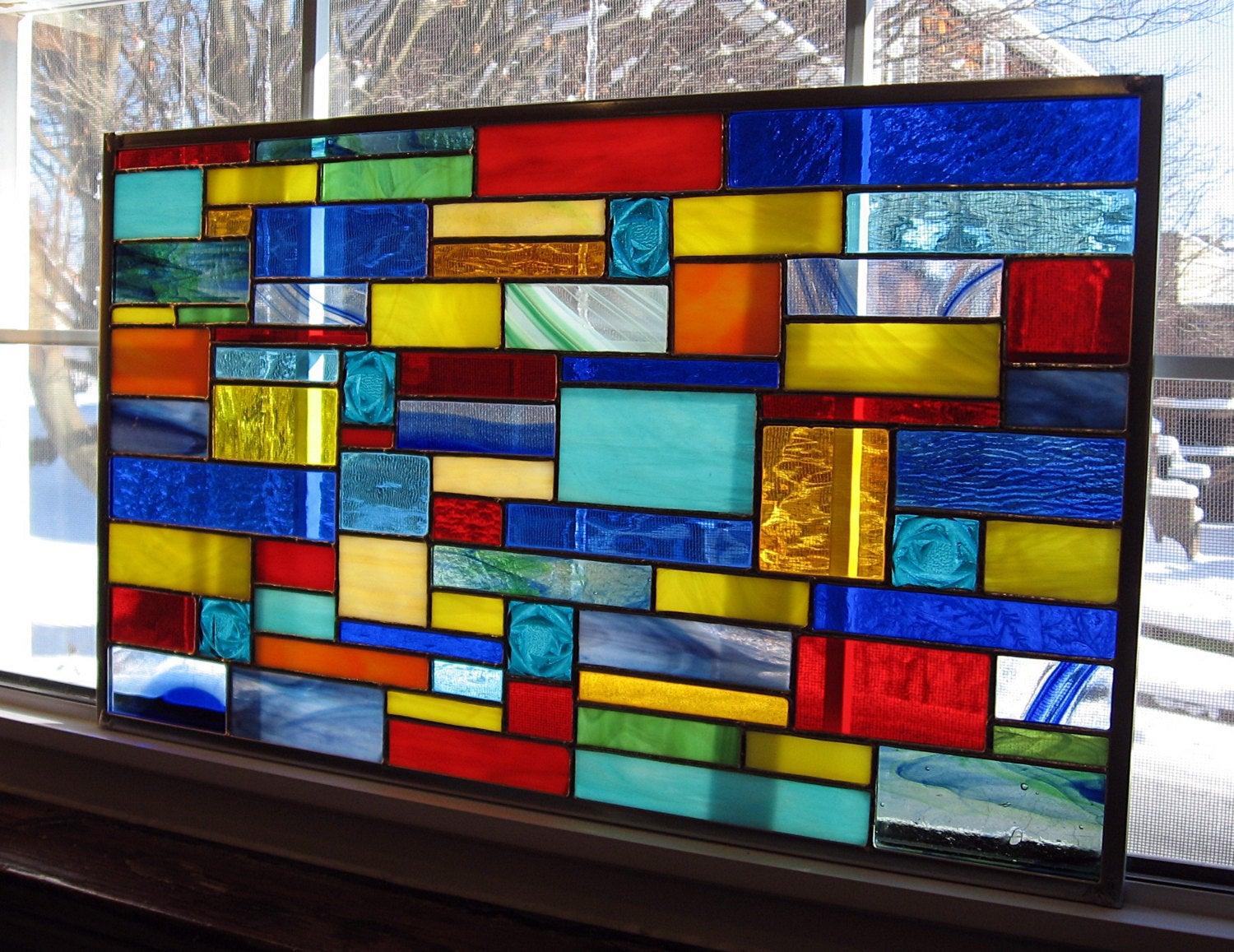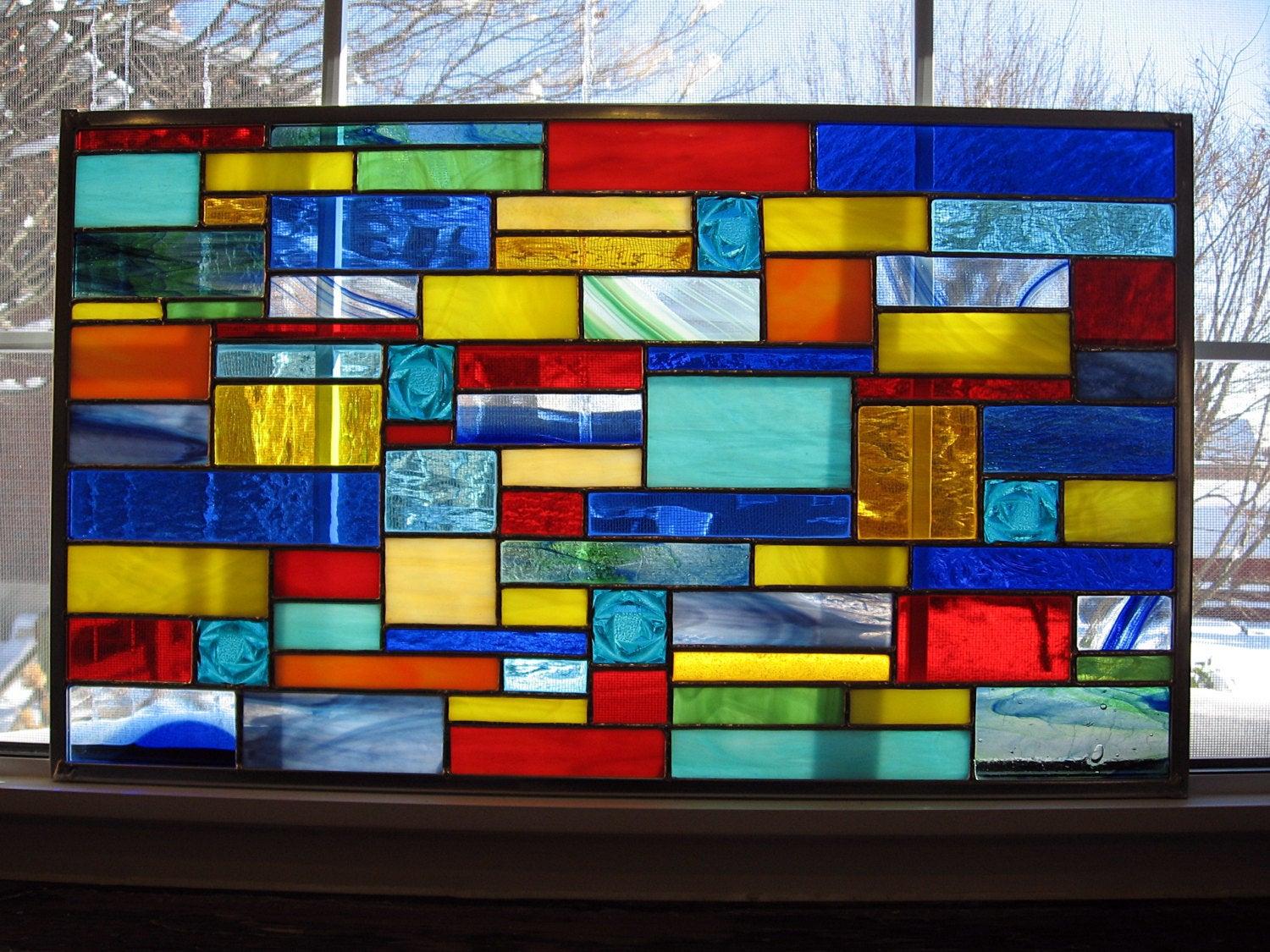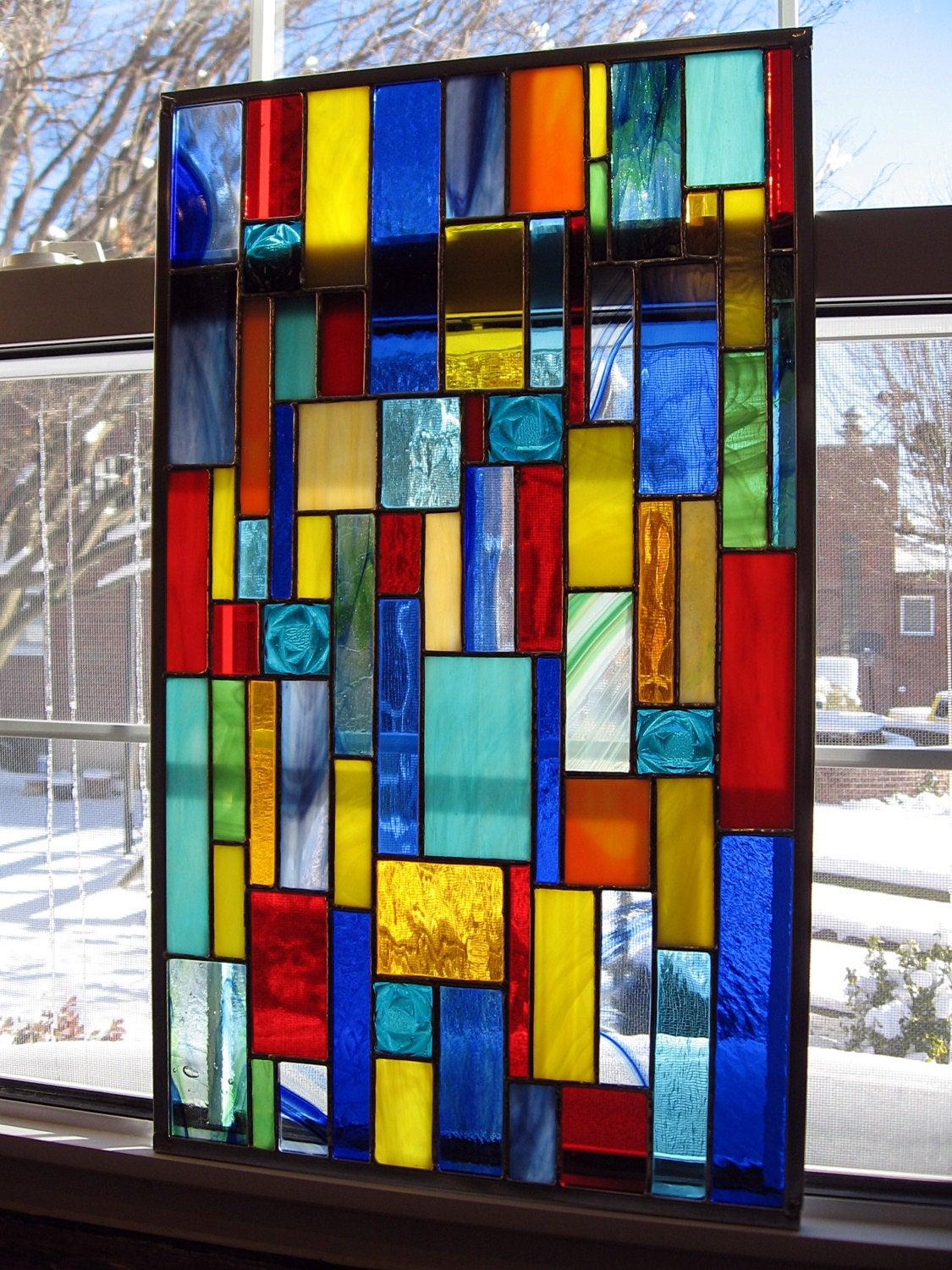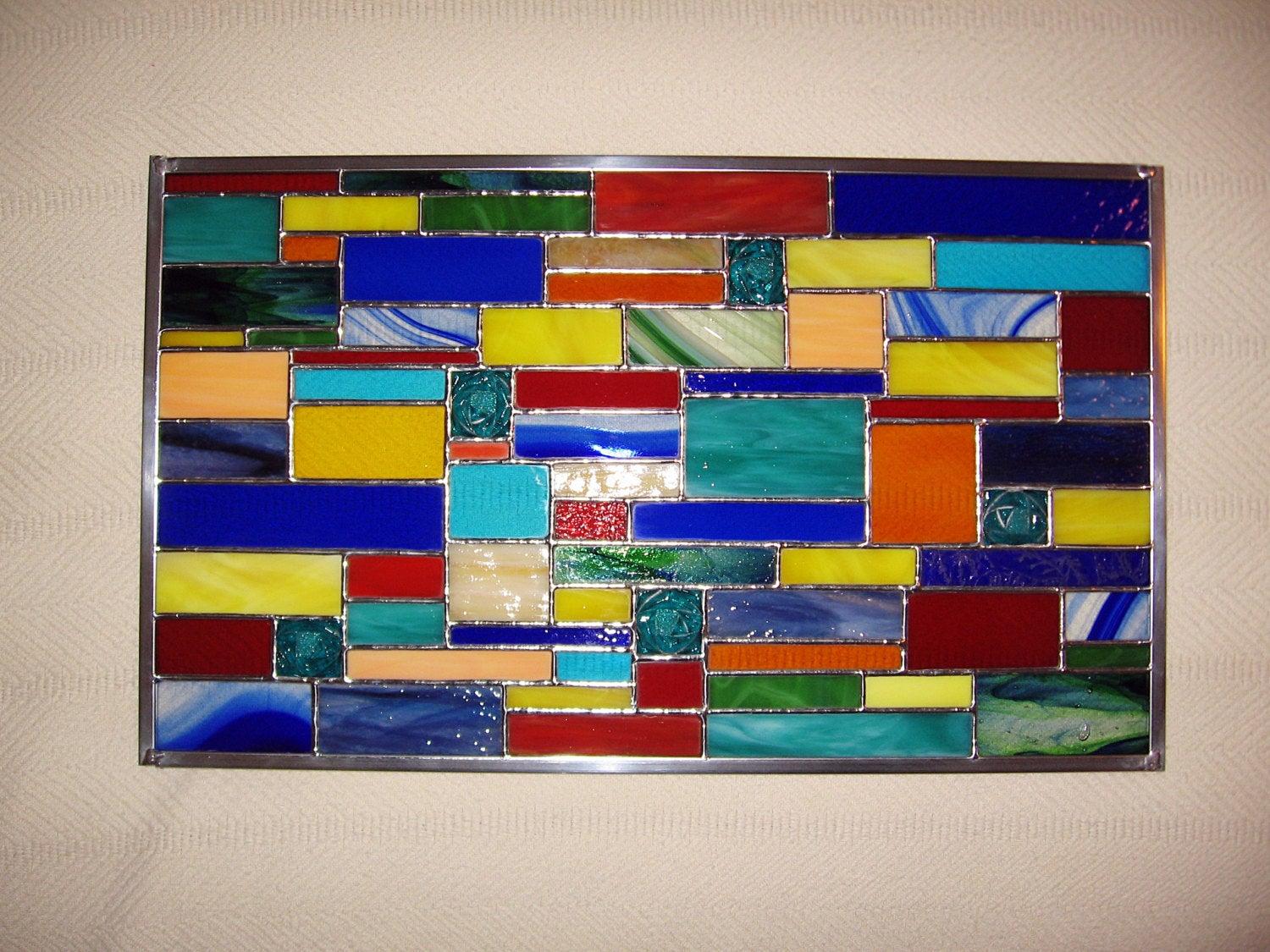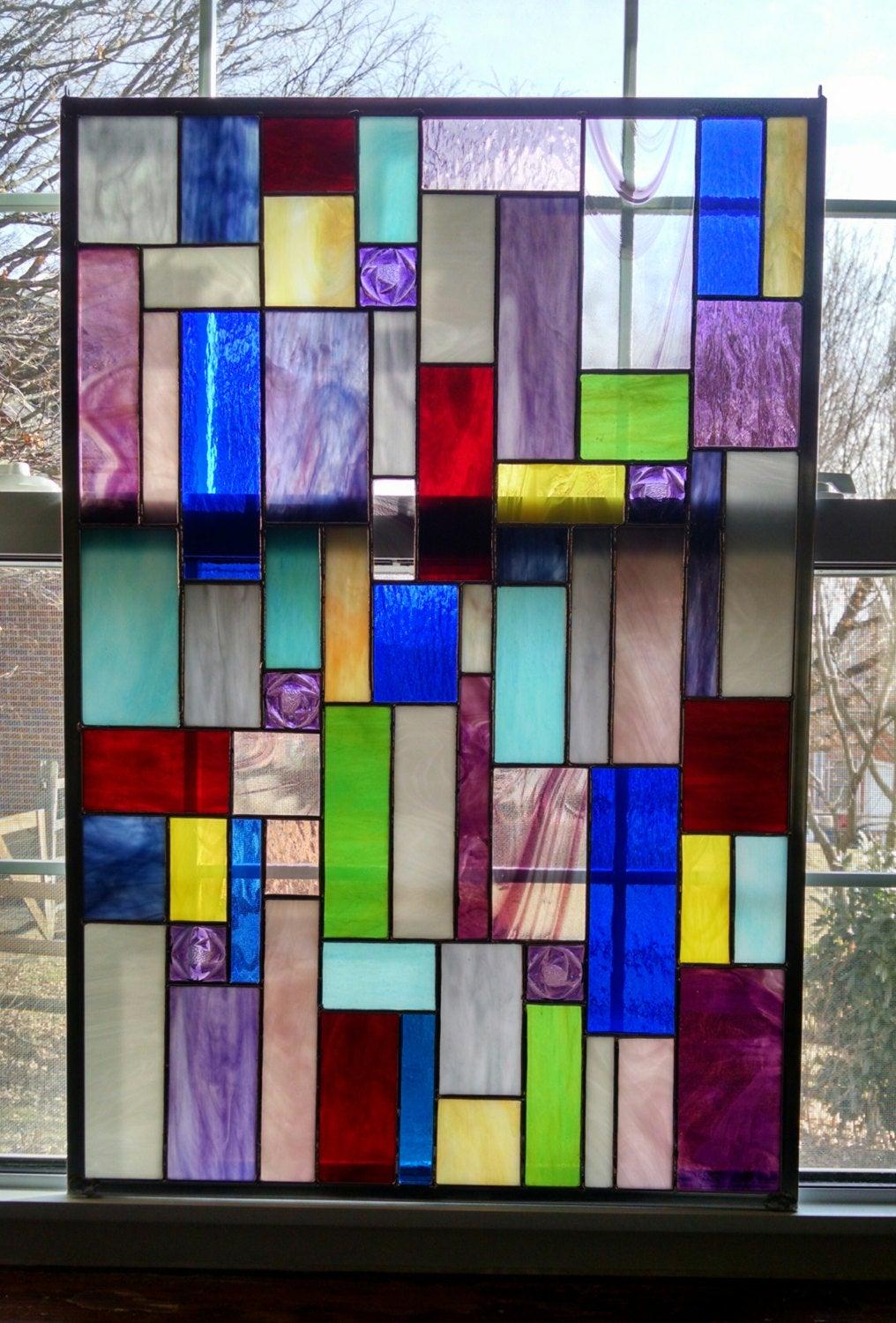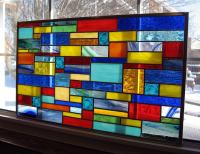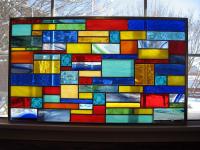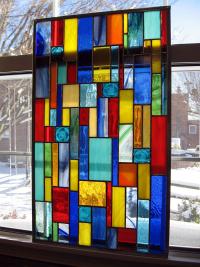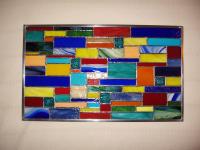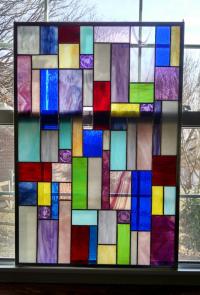 Custom Geometric Stained Glass Window Panel
$475.00
$60.00 Shipping, $60.00 With Another
IMPORTANT NOTE: This listing is for informational purposes only. Please do not purchase it. I will create a custom listing for you based on your specific needs.  Please send me a message through the site Contact Form if you are interested in having a similar style of panel created for you in any size or color scheme.
These are examples of custom geometric panels that have already sold, but I can create a similar (or different) geometric design for you! This one measures 13" x 22", and has approximately 60 cut pieces. It is framed in zinc, and hangers can be installed so that it hangs in whichever direction you wish (or both). Pricing on custom pieces is based on the size of the panel, number of cut pieces in the design, and types/colors of glass used, so please message me with your desired specifications and zip code and I will work up a personalized design and quote for you.
Shipping/packaging costs shown on this listing may be different for you, based on the size of your panel and your location, and will be quoted along with your custom panel quote.  The turnaround time will be based on my current workload and the complexity of your desired design, but will be quoted up front.
Each piece of glass is carefully selected, cut and shaped by hand, and assembled using the copper foil method (also known as the Tiffany method.)