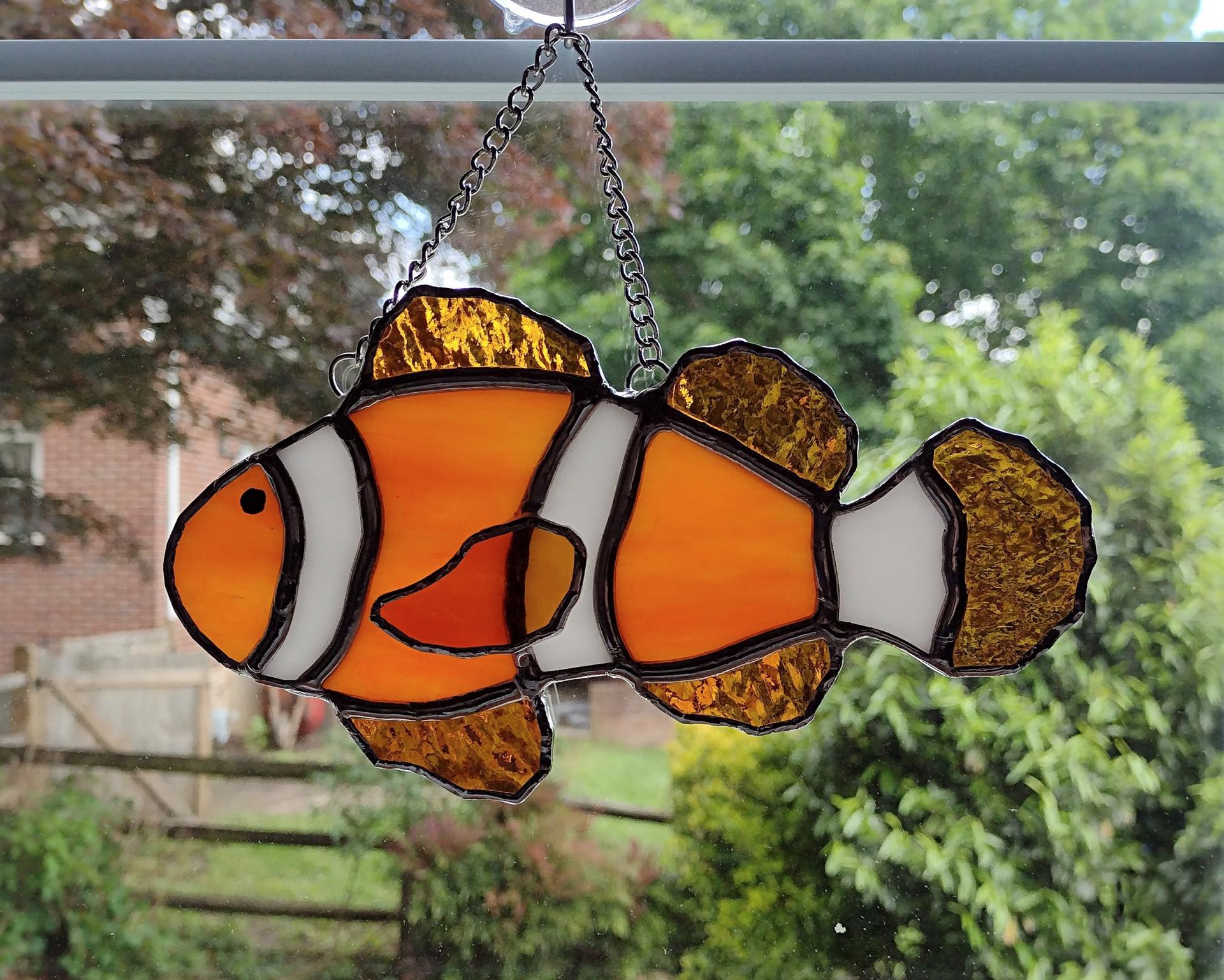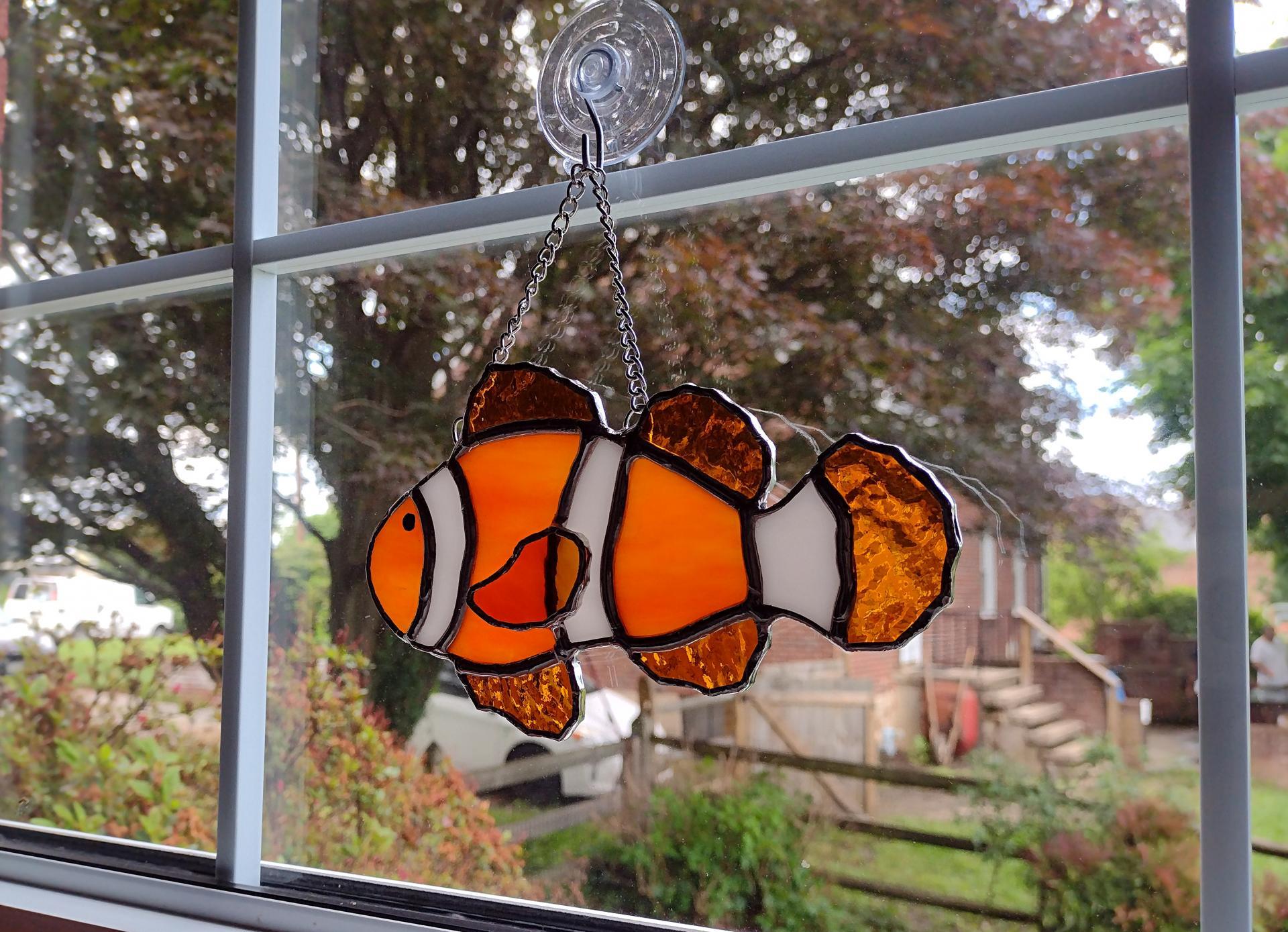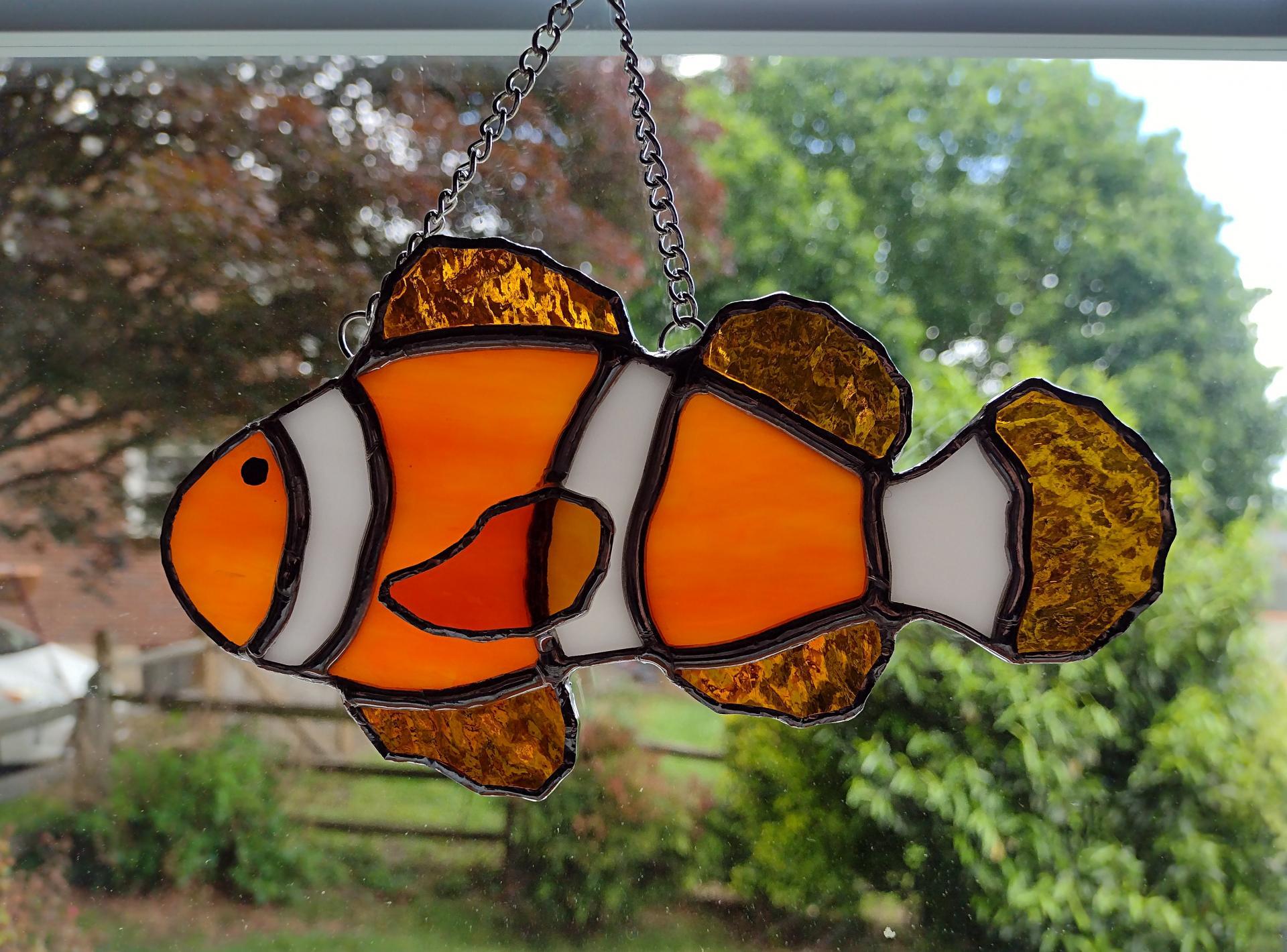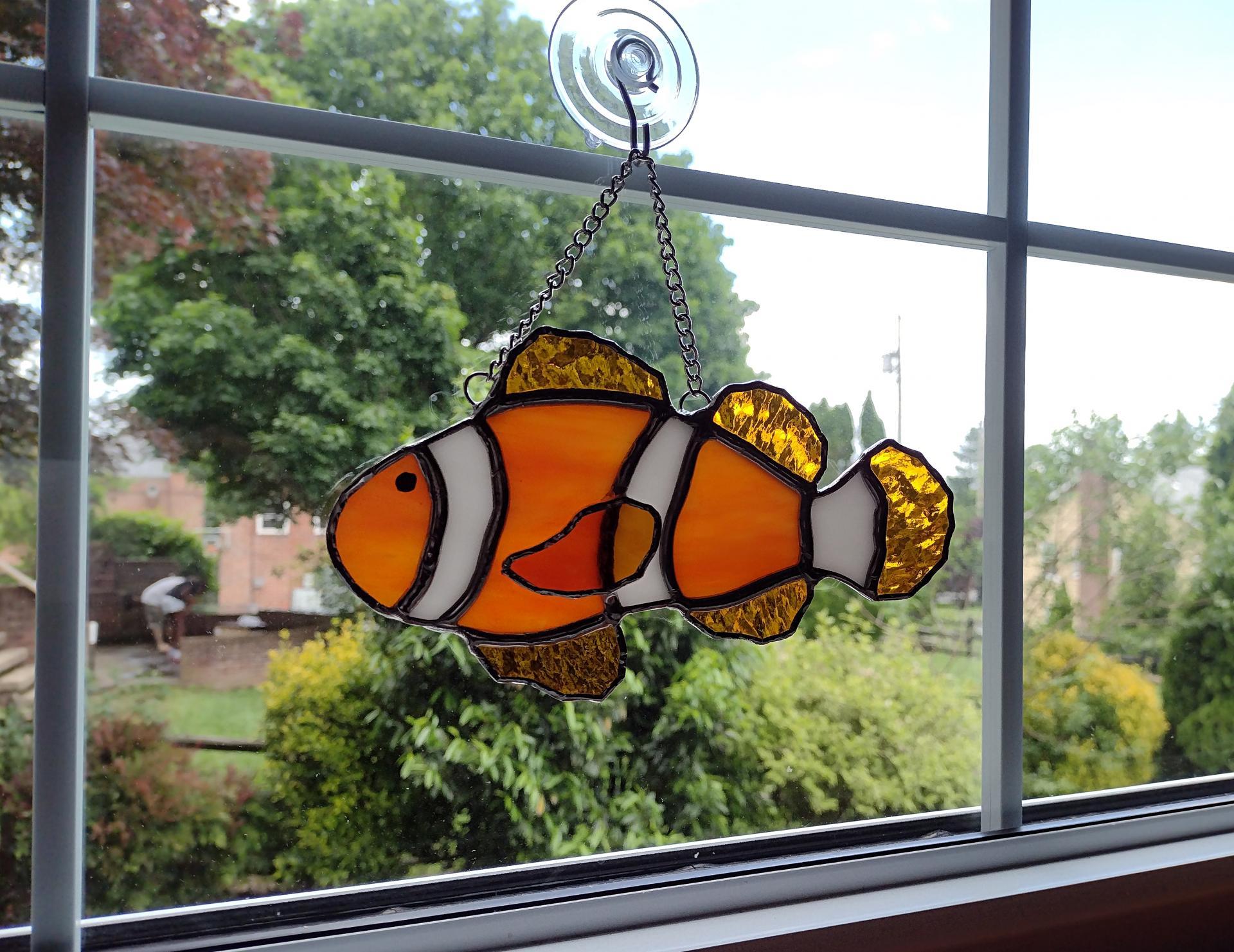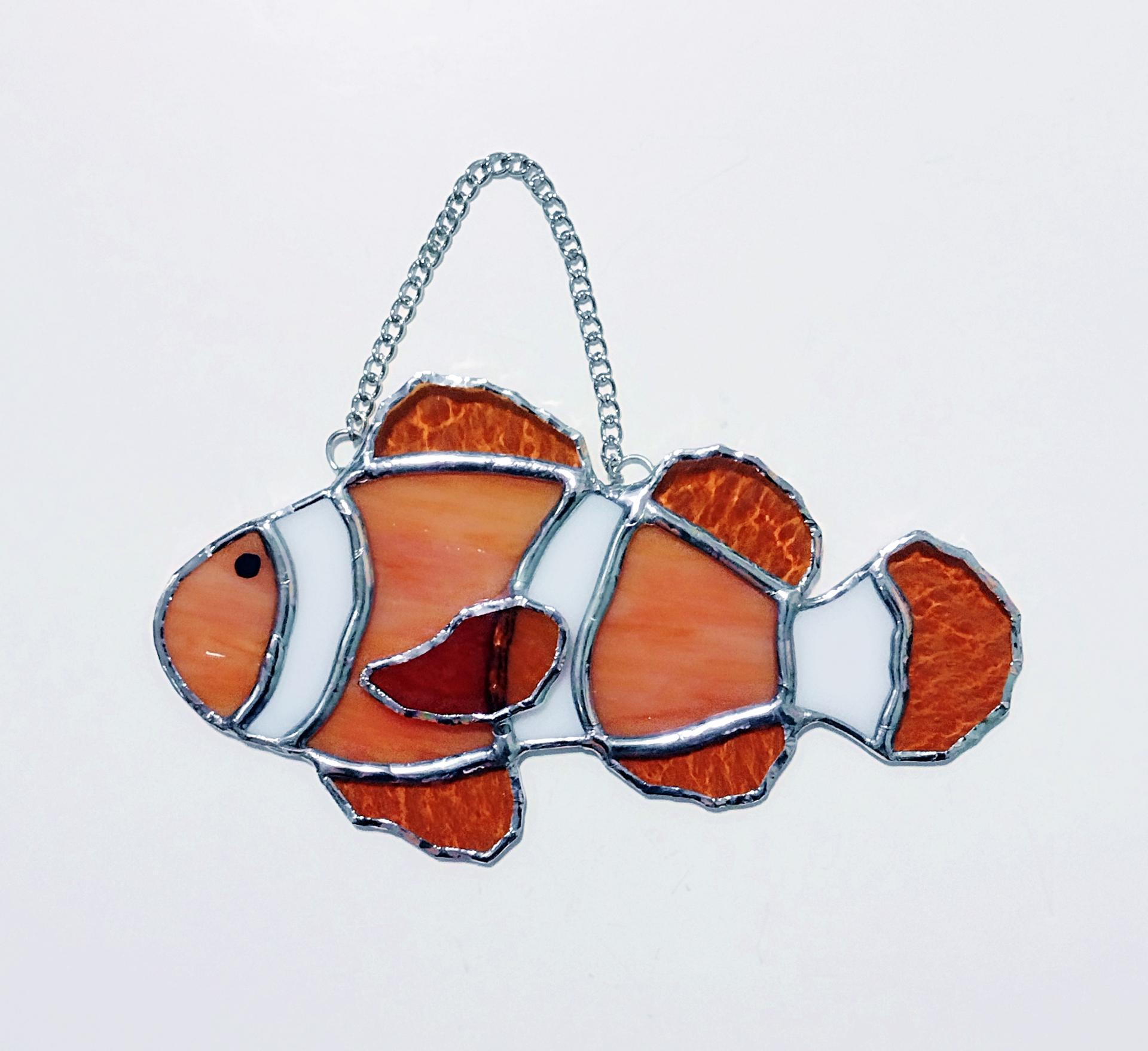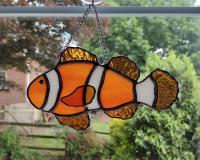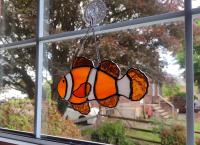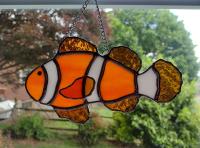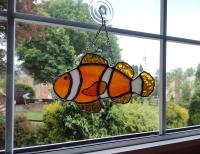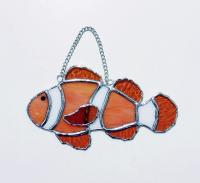 Clownfish Stained Glass Suncatcher, Orange Tropical Fish
$55.00
$8.90 Shipping, $2.00 With Another
This vibrant stained glass clownfish suncatcher would look great in a beach house, boat house, or any place you'd like to display a low maintenance pet!
It measures 7.25" wide by 4" tall, with a hanging length of 6", and comes ready to hang with a chain and suction cup hanger.  It is made with orange and white swirled opalescent art glass with sparkly textured cathedral glass for the fins.  The pectoral fin is overlaid on top for a 3 dimensional effect, and the eye is hand-painted with black glass paint.  The solder is silver colored but will look darker in a lighted window.
Take advantage of reduced combined shipping costs when buying multiple items from this shop in the same order!
Each piece of glass is cut and shaped by hand, and assembled using the copper foil method (also known as the "Tiffany" method.
Gift Guide Suggestions:  Beach Lover / Coastal Gift, Fish Lover Gift