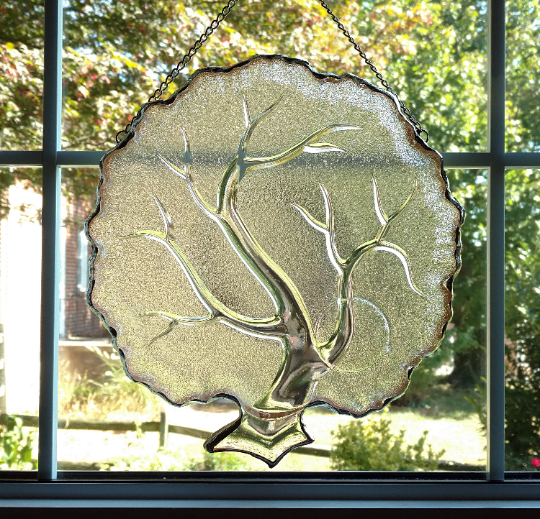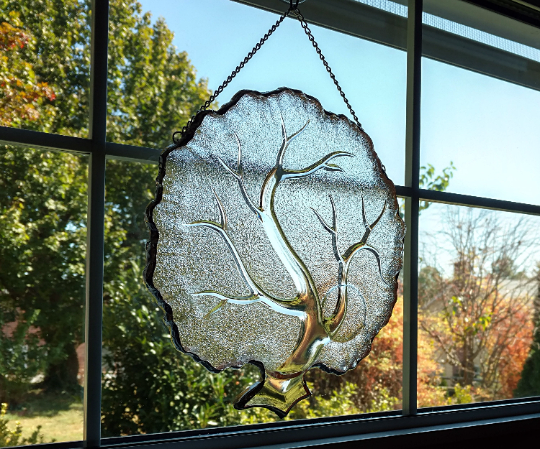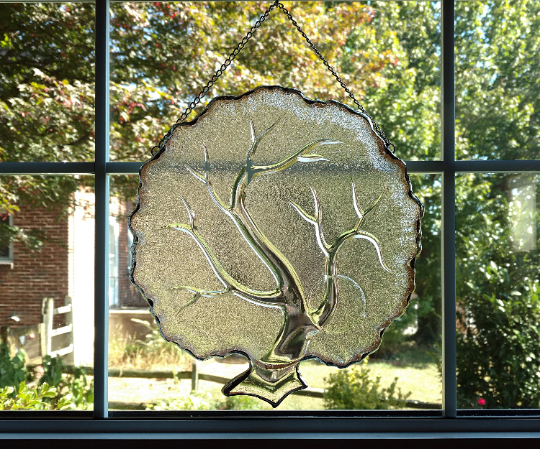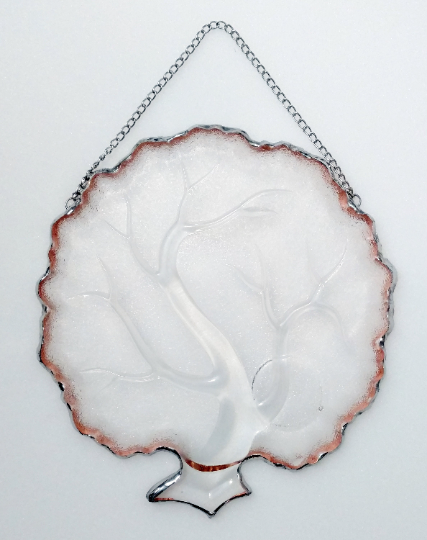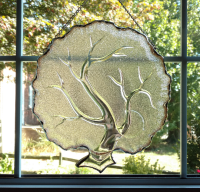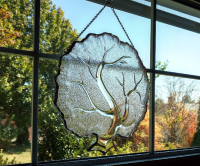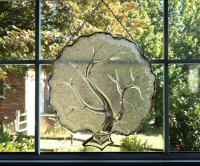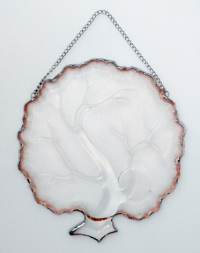 Tree Vintage Plate Window Hanging
$45.00
$12.00 Shipping, $5.00 With Another
I often use vintage glass plates in my stained glass designs because they look gorgeous hung in a window, but sometimes the beauty of these plates is best highlighted without additional adornments.  In this case, I have chosen a unique tree shaped clear pressed glass appetizer plate and framed it in decorative solder and attached a chain for hanging.  The plate is 10" tall x 9 1/2" wide, 1/4" deep, with a hanging length of 13".  It comes ready to hang with a chain and large suction cup hanger.  It's a great way to add some vintage charm and light to any window!
The solder is silver colored, but will look darker in a lighted window.  Due to the thickness of this plate, the copper colored foil tape is visible around the edges, giving it an interesting "glow" (see last picture)
Please note that this item is made to order and will ship within 3-5 business days from date of purchase.  This is a vintage plate in good condition, and while there are no chips or cracks, some minor scratches from wear may be visible at certain angles / lighting.