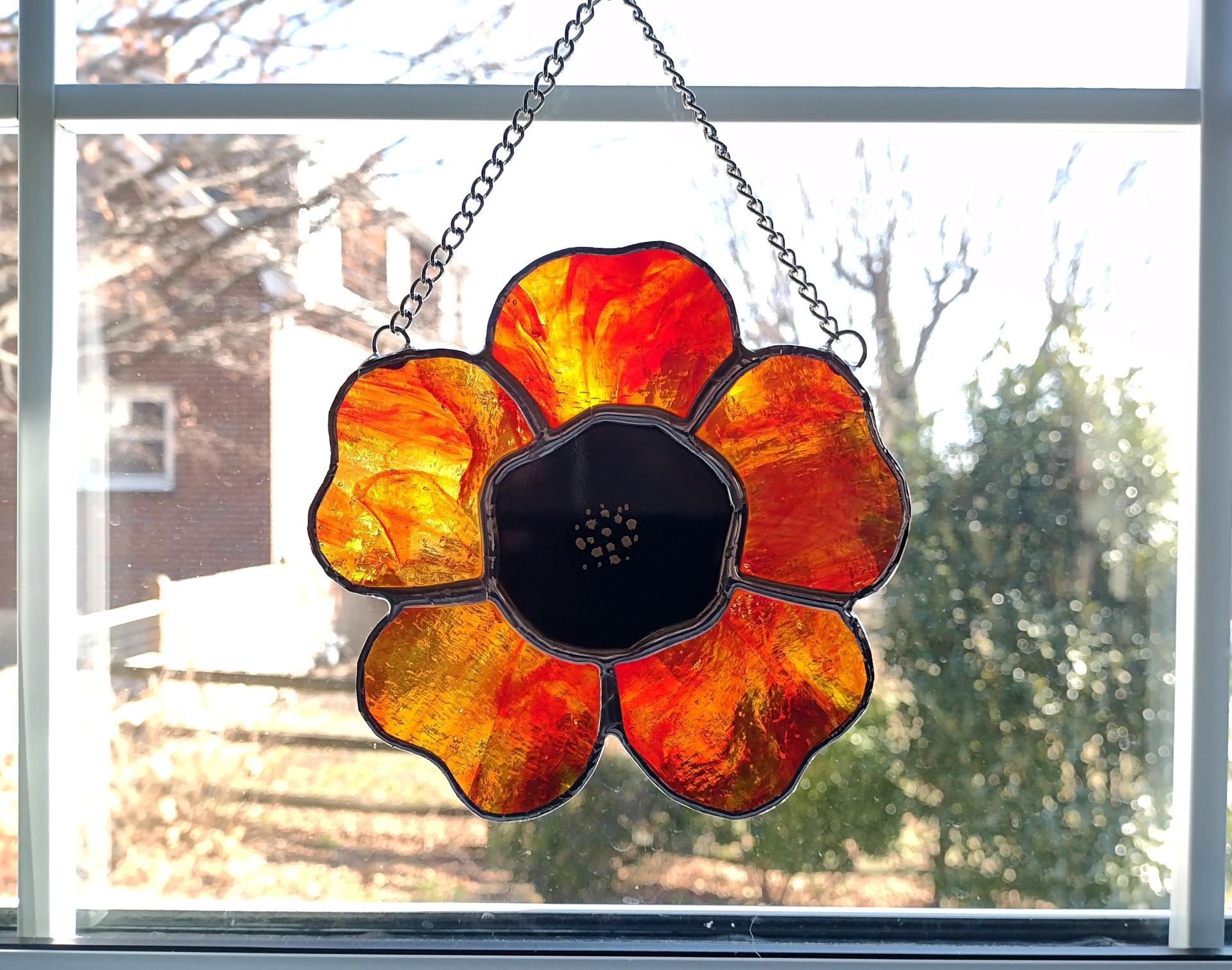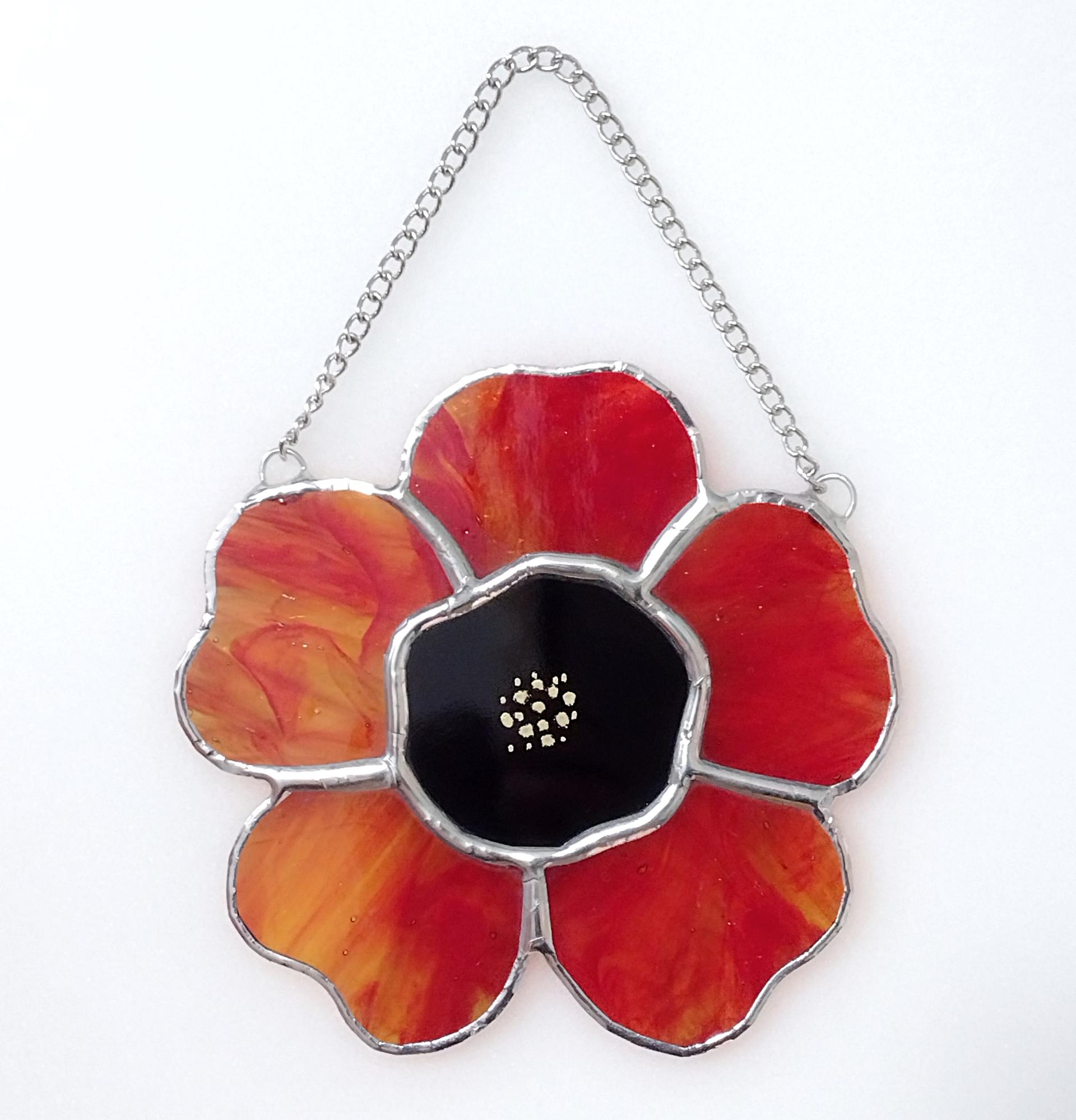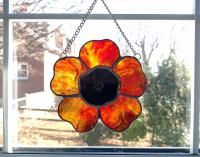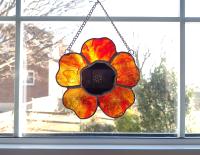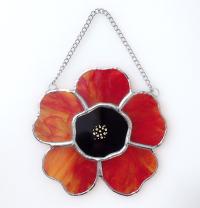 Stained Glass Red Poppy Flower Suncatcher
$45.00
$8.90 Shipping, $2.00 With Another
This luminous stained glass flower is made with a fiery red and orange swirled Wissmach cathedral art glass surrounding a black opalescent art glass center.  Gold stamens are hand painted in the center, and a chain is attached for hanging.  It measures 5 1/2" x 5 1/2", with a hanging length of 7 1/2", and comes ready to hang with a suction cup hanger.  The solder is silver colored but will appear darker in a lighted window.
Please note that there are many striations in this glass, which are what makes it reflect light so uniquely, and are a normal characteristic of this type of glass.
Take advantage of reduced combined shipping costs when buying multiple items from this shop in the same order!
Each piece of glass is carefully selected, cut and shaped by hand, and assembled using the copper foil method (also known as the Tiffany method.)
Gift Guide Suggestions:  Mother's Day, Housewarming, Gardener