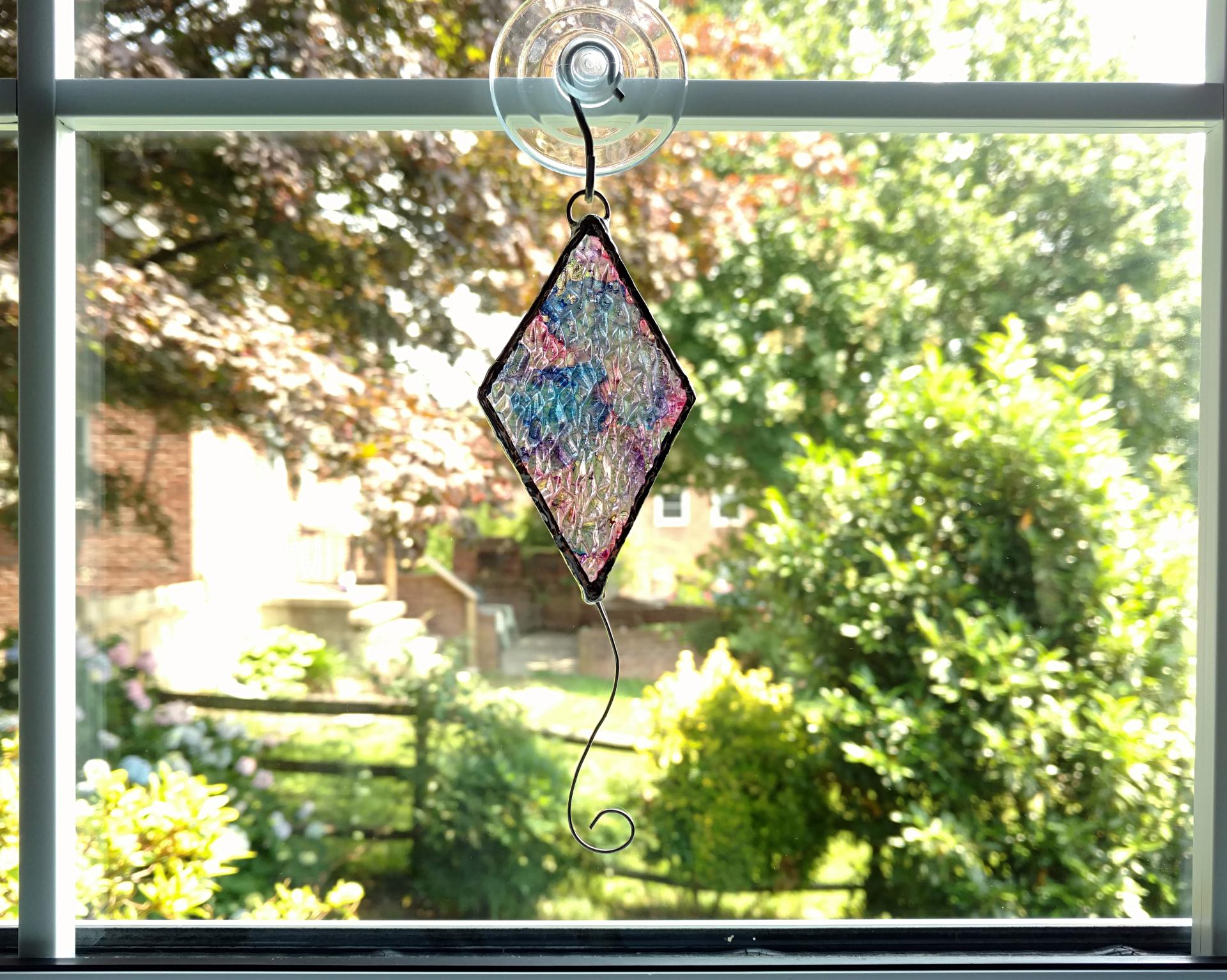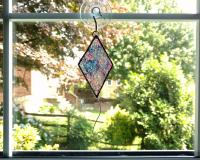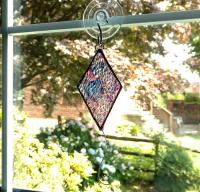 Stained Glass Kite Suncatcher, Alcohol Ink on Glass
$15.00
$8.90 Shipping, $0.50 With Another
This sparkly stained glass kite suncatcher will add a bit of "bling" to any window!  An original alchol ink design in shades of pink and blue is painted on the back of diamond cut clear cathedral glass to achieve this unique effect.  Curled 18 gauge wire is attached at the bottom for the kite tail.  It measures 6" long x 2" wide and comes ready to hang with a suction cup hanger.  The solder is silver colored but will look darker in a lighted window.
Each piece of glass is carefully selected, cut and shaped by hand, and assembled using the copper foil method (also known as the Tiffany method.)  The alcohol ink design is sealed and coated with a UV protectant.
Take advantage of combined shipping when purchasing multiple items in one order.  This piece is only 50 cents additional shipping when purchased with another item.