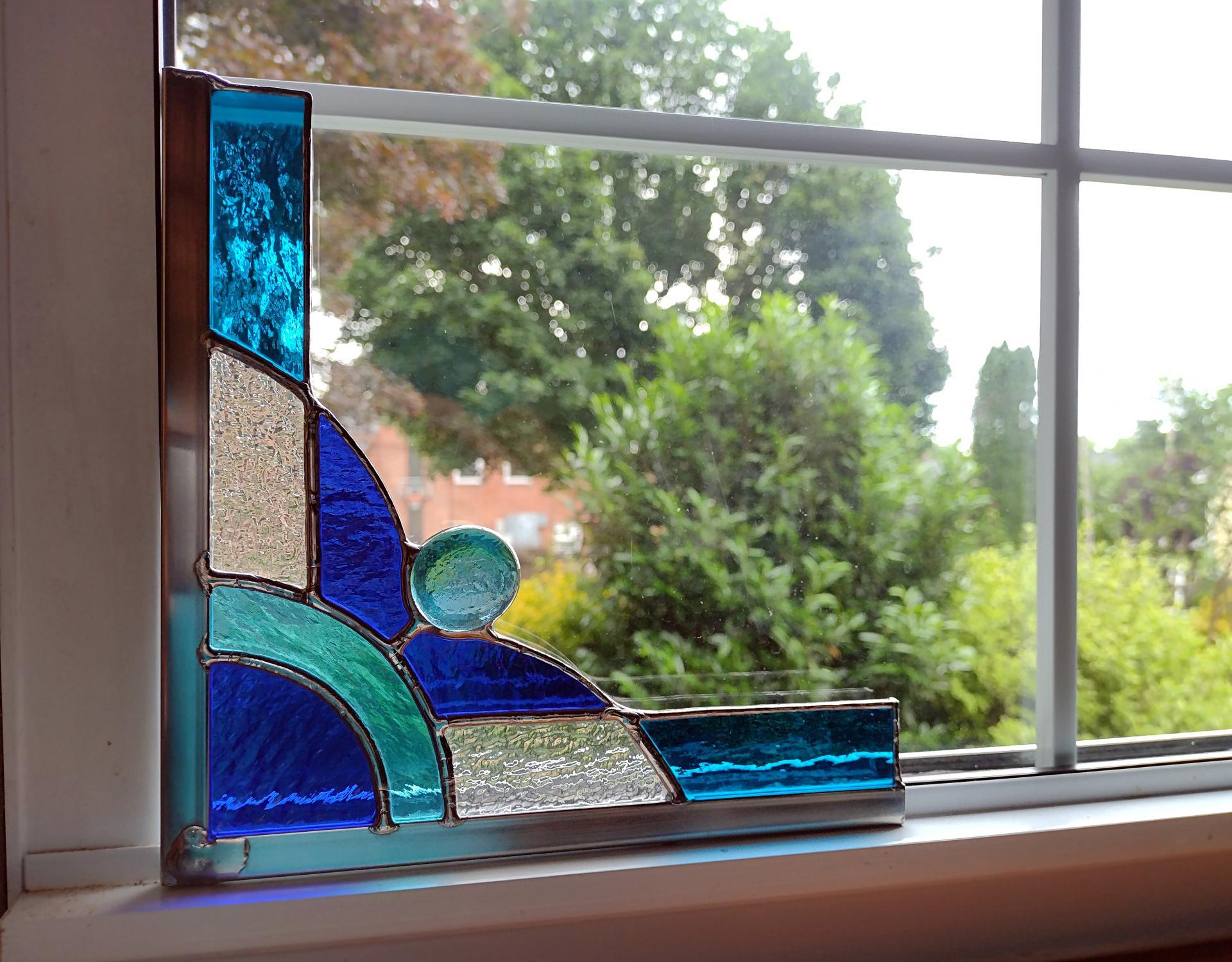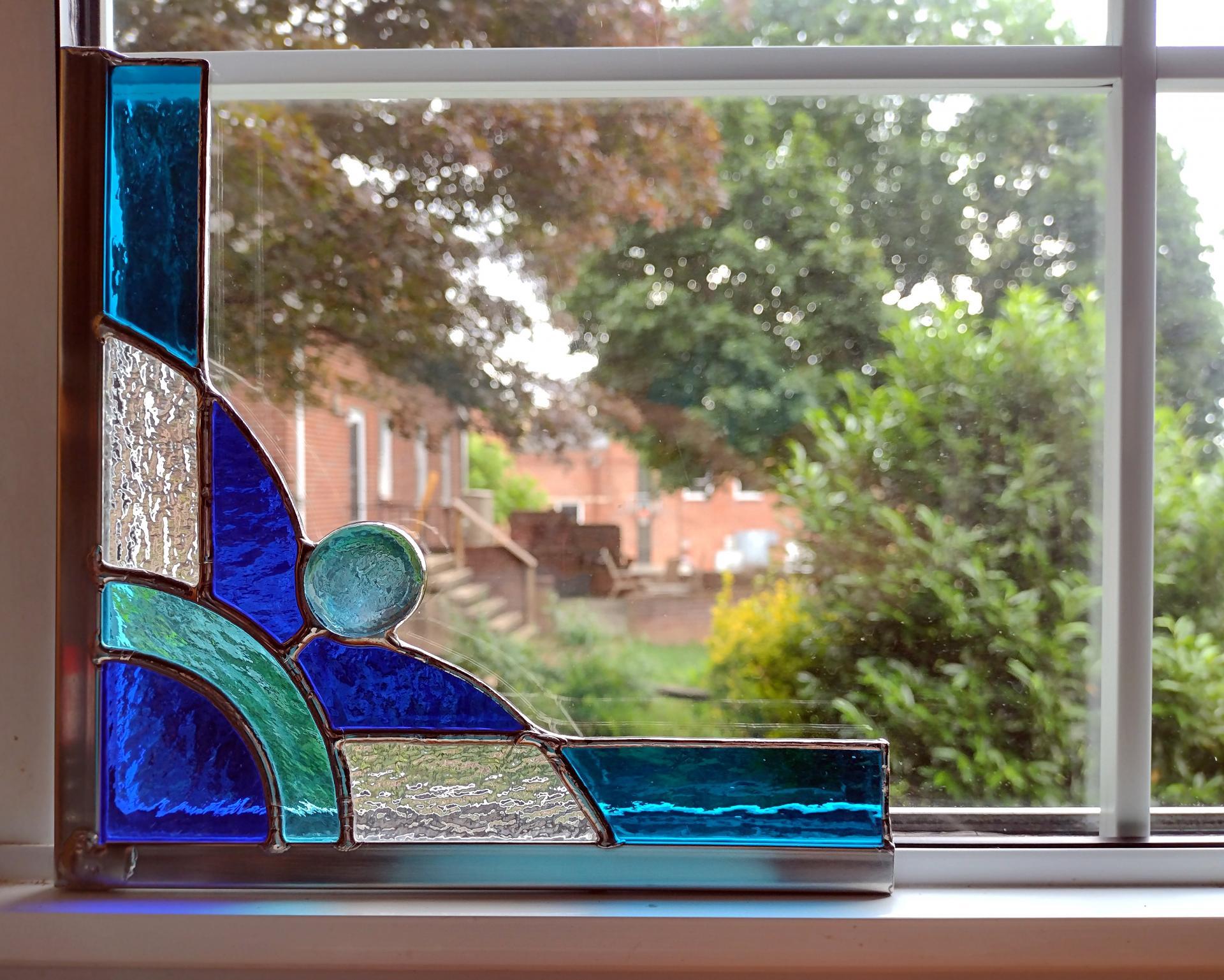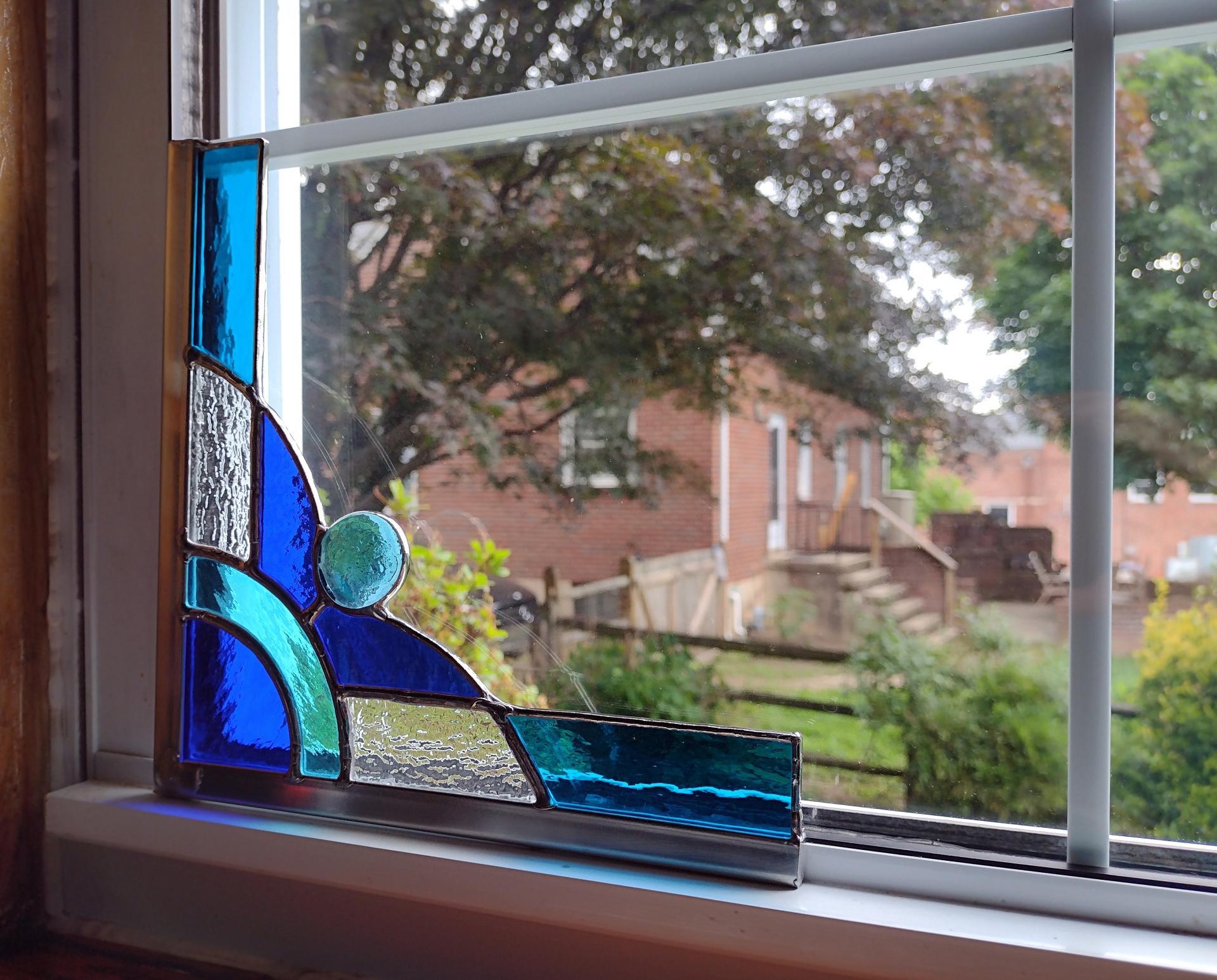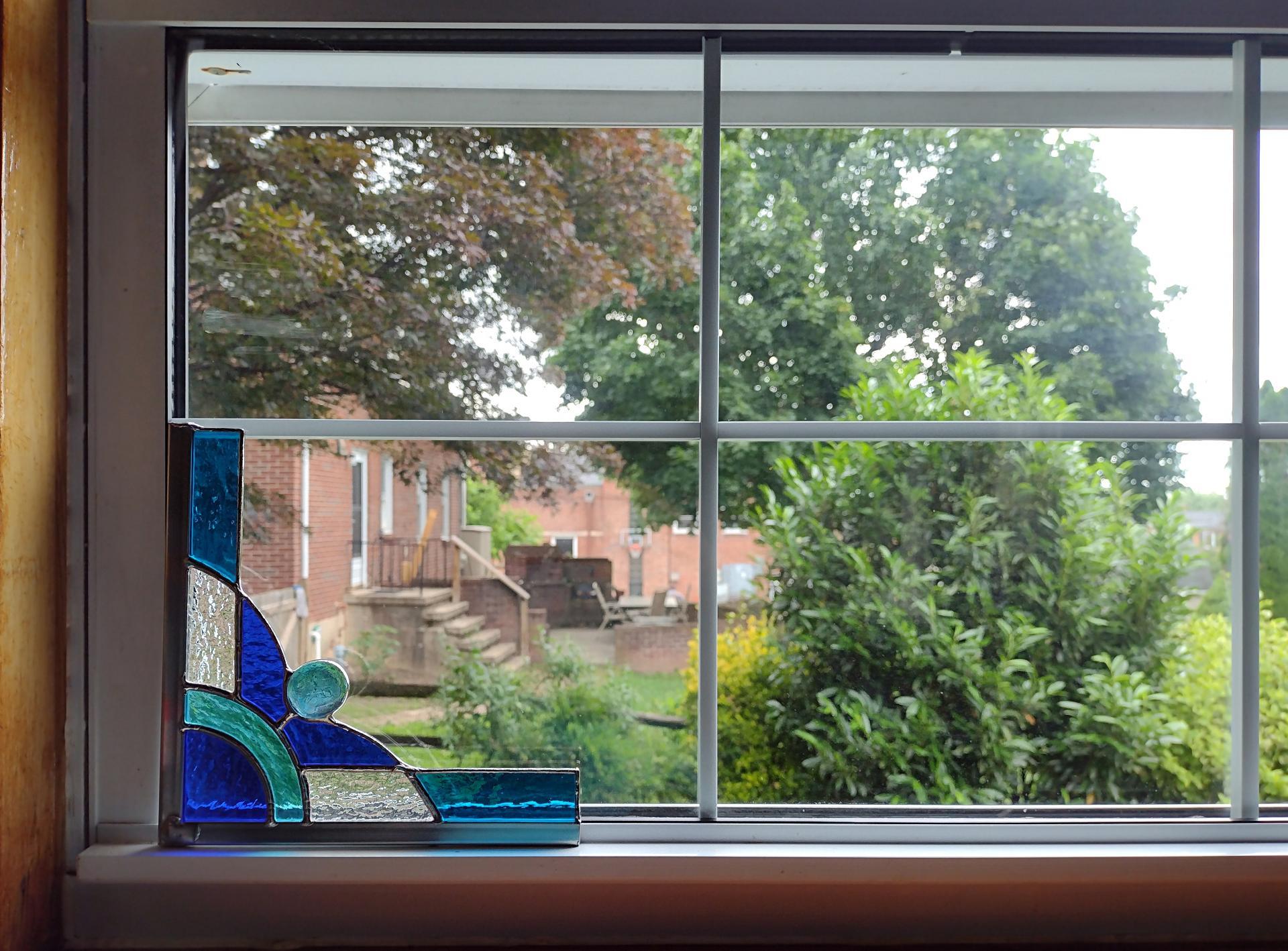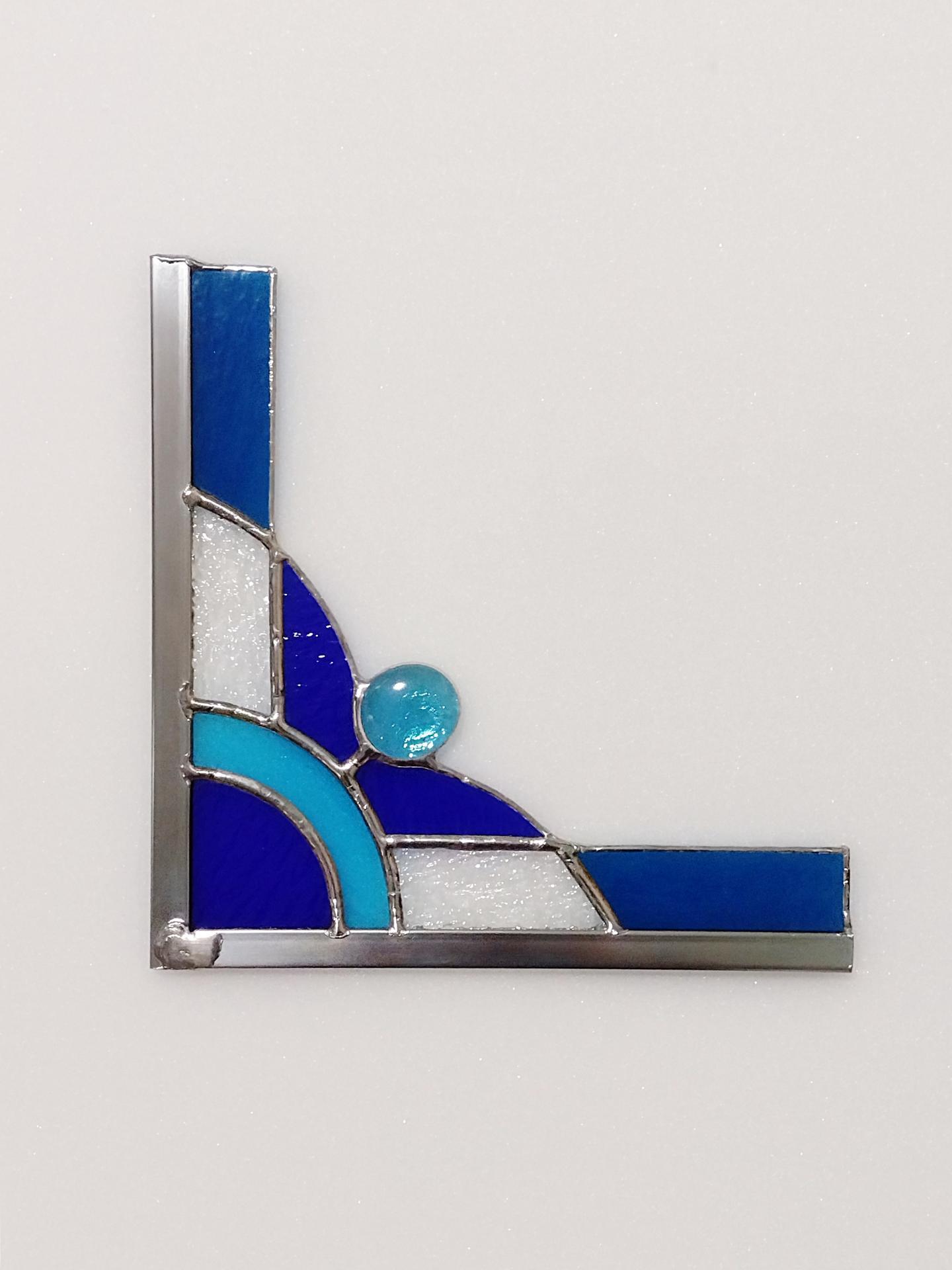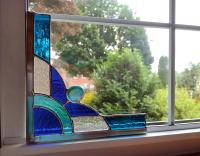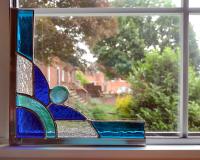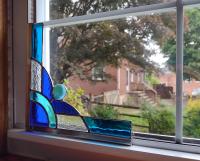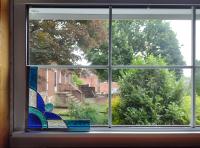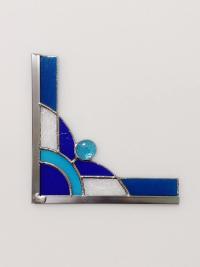 Stained Glass Corner Piece, Blue and Clear Cathedral Glass
$65.00
$9.25 Shipping, $4.00 With Another
A beautiful way to add a sparkly pop of color to any window without blocking the view, this stained glass corner piece can be displayed at the bottom or top corners of your window.  If you want to hang it from a top corner, just indicate which corner (left top or right top) in the notes of your order and I will add two hanging rings on the appropriate side of the frame.  This piece would also look great hung in the corner of an interior room doorway or kitchen pass-through.
This piece is made with blue and clear textured cathedral art glass, with an accent glass jewel, and measures 8 1/2" x 8 1/2".  It is framed in sturdy 1/2" zinc came.  The solder and frame are silver colored, but will look darker in a lighted window.
Each piece of glass is cut and shaped by hand, and assembled using the copper foil method (also known as the "Tiffany" method.