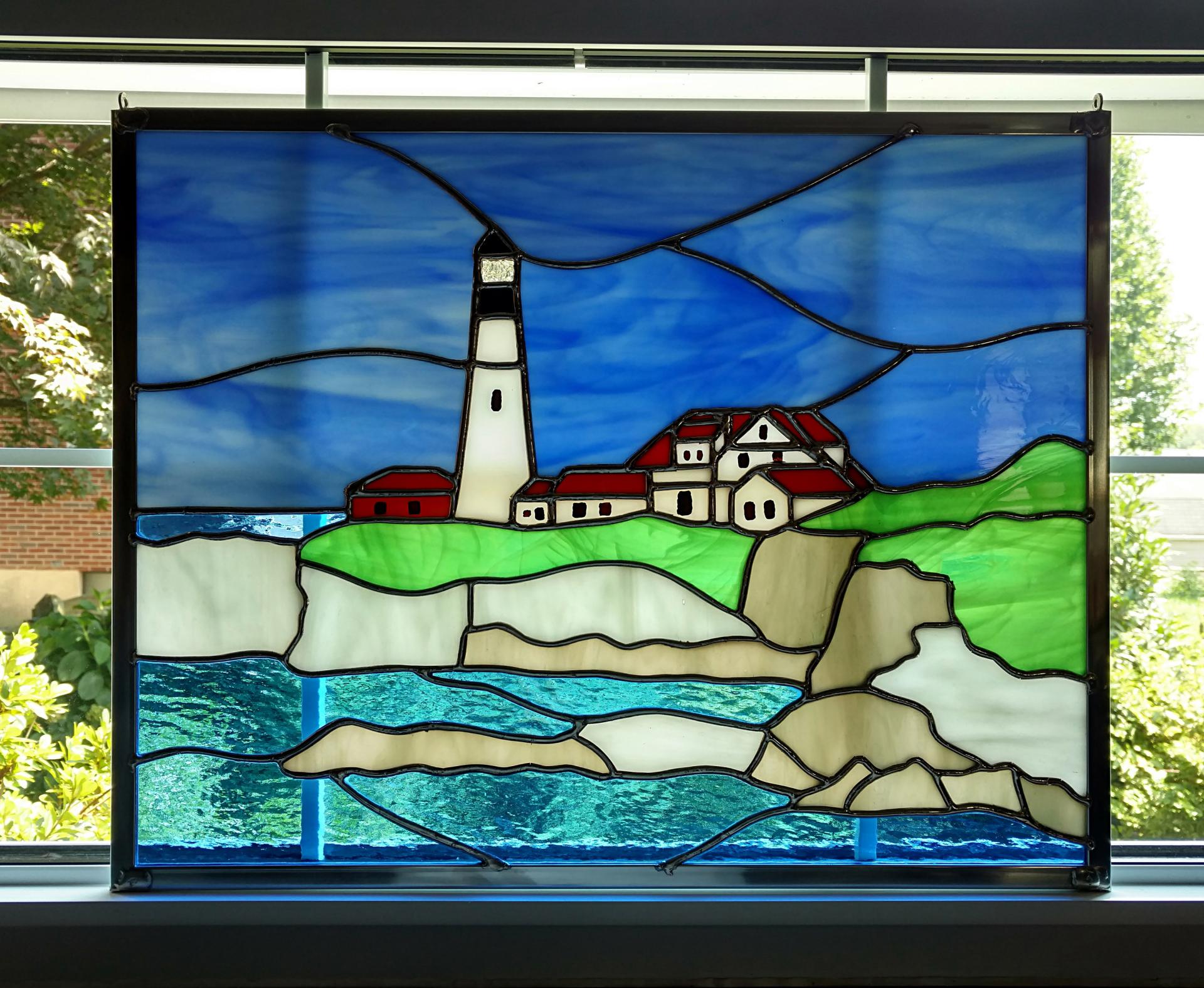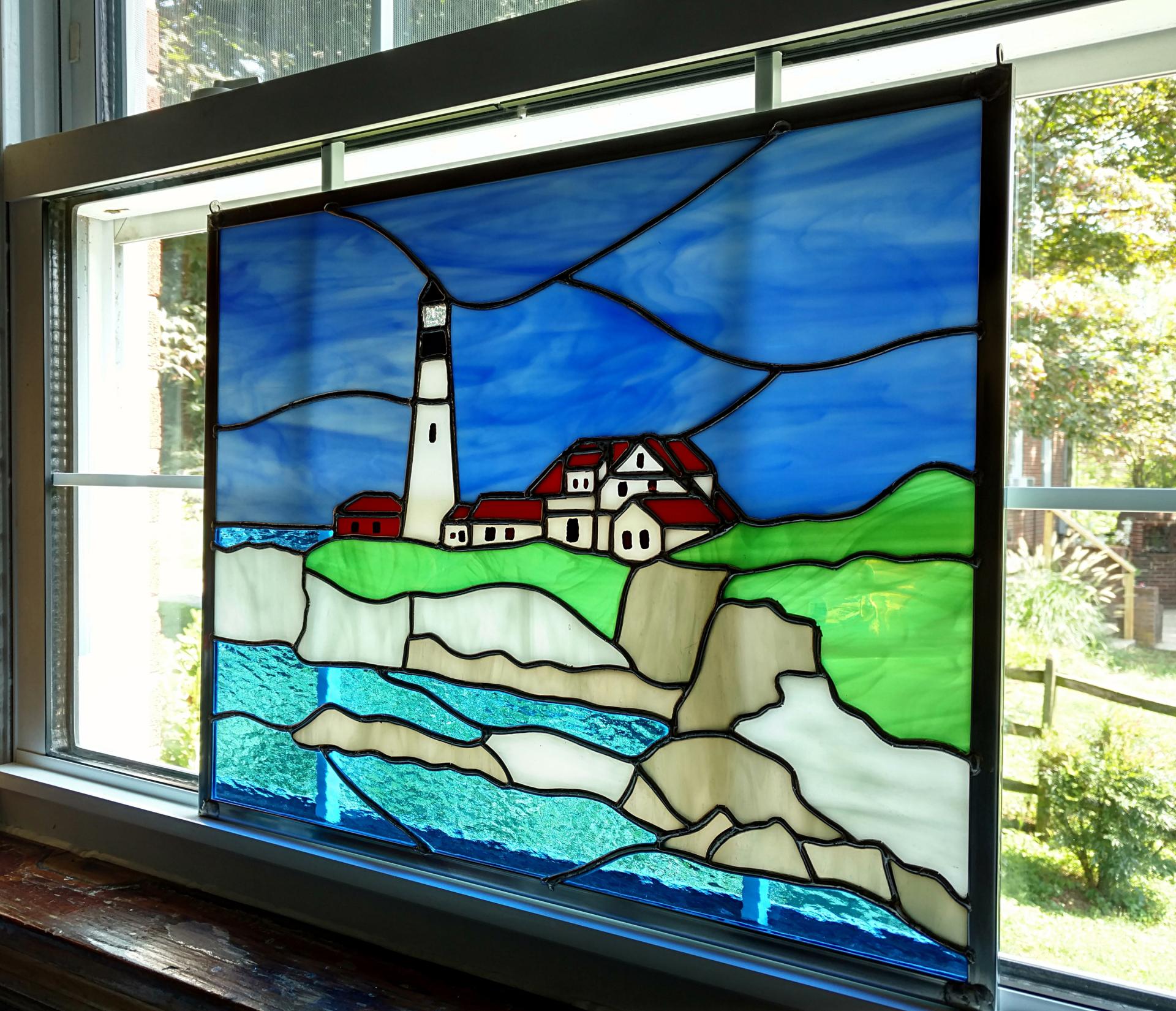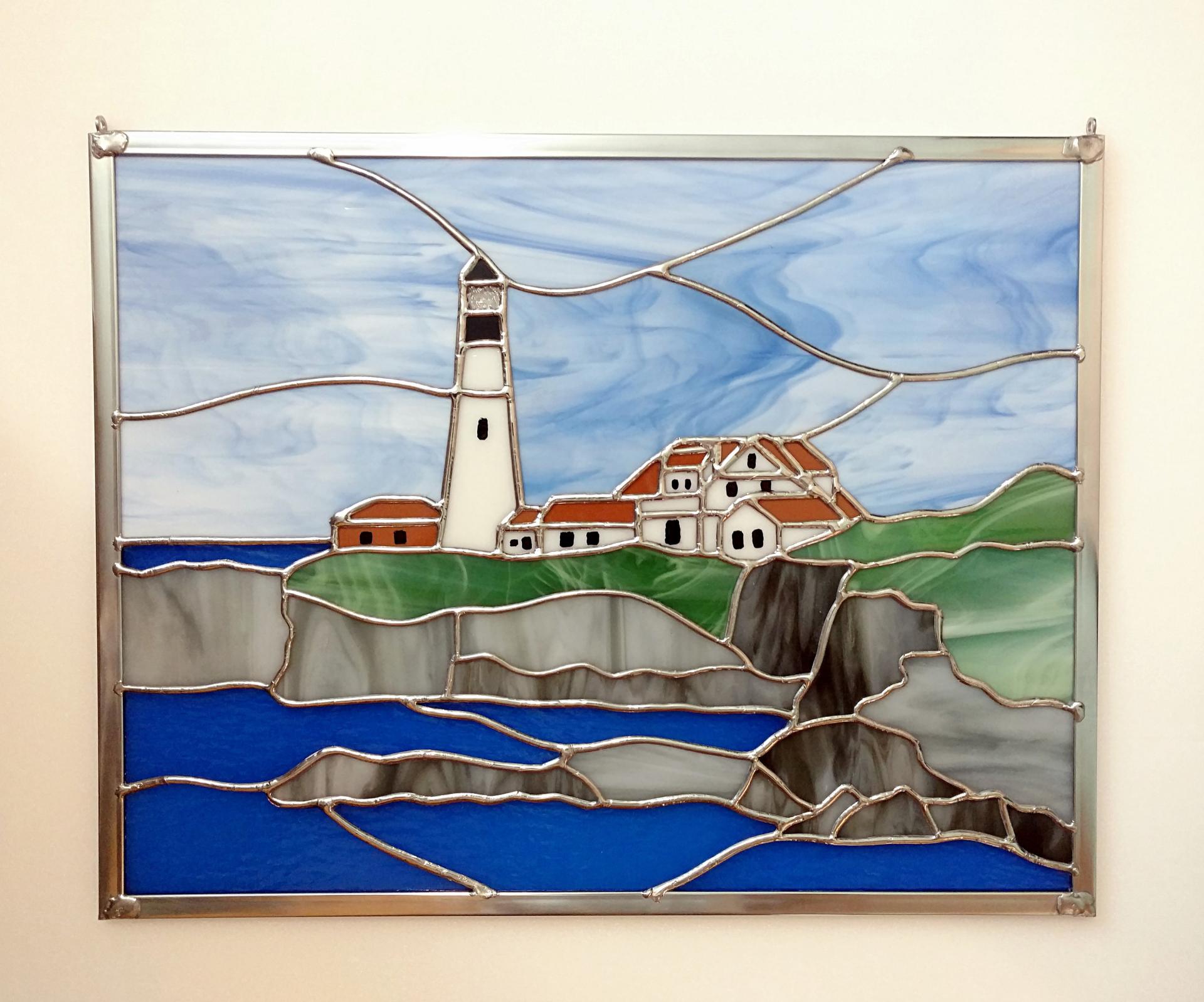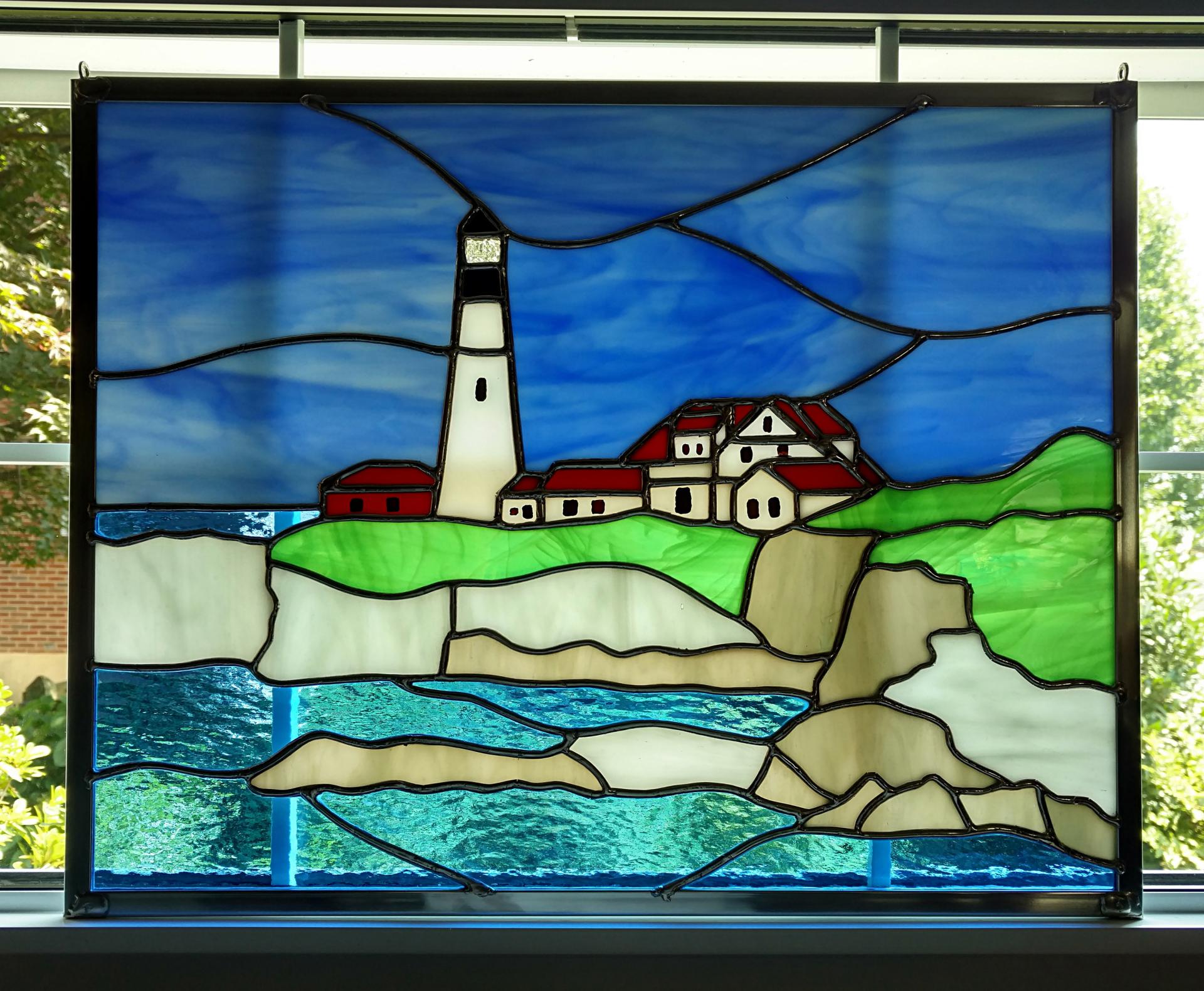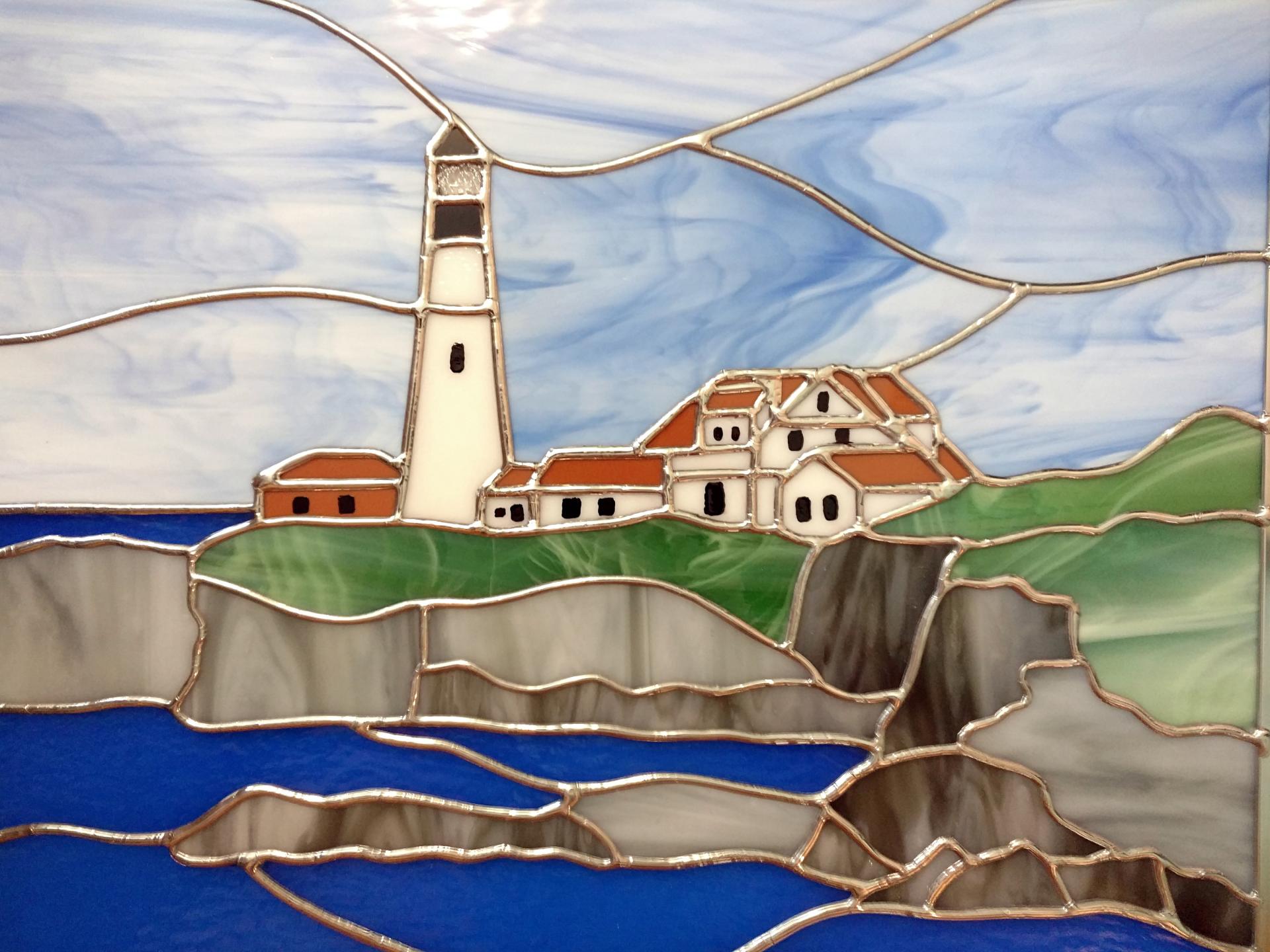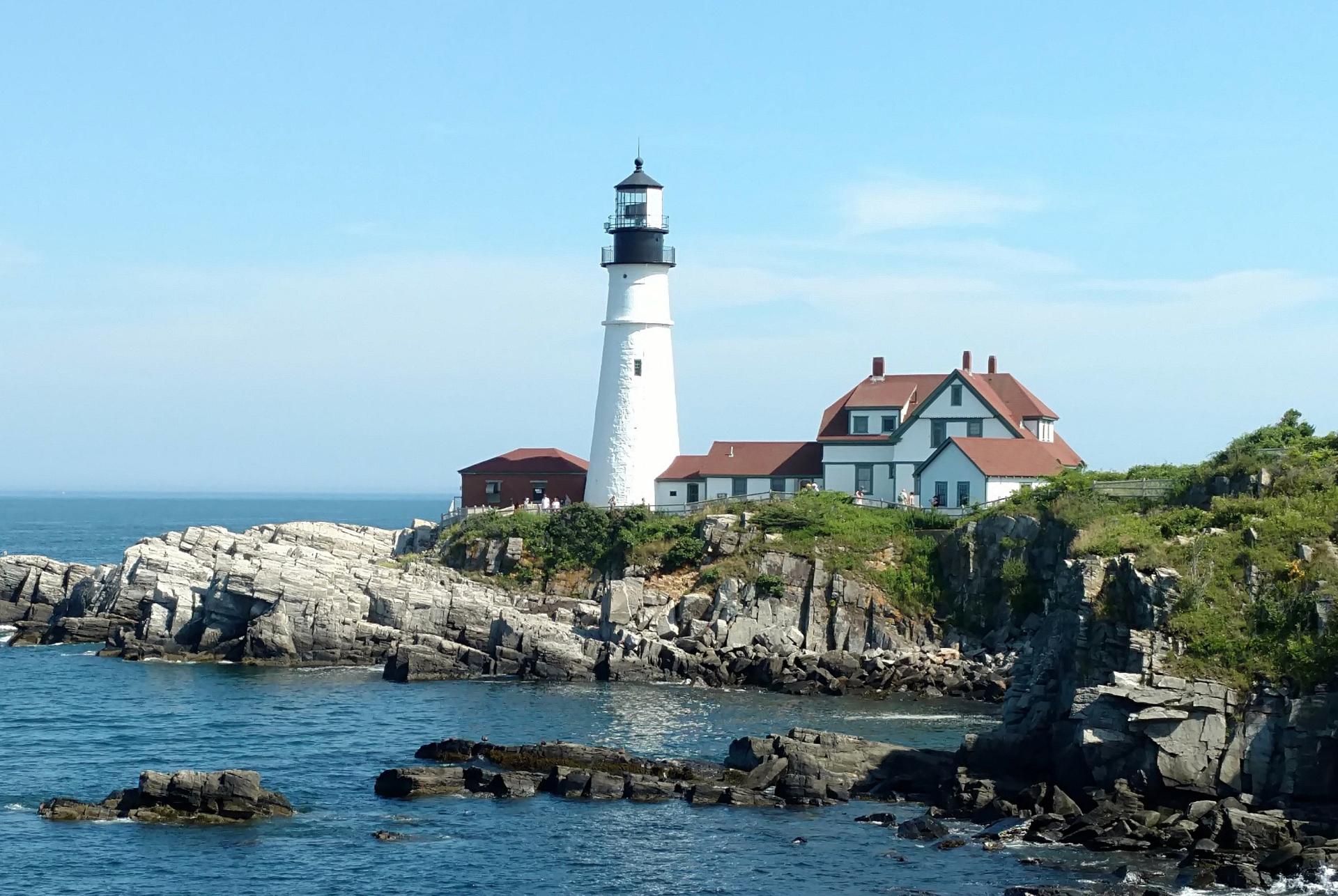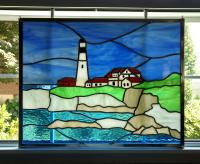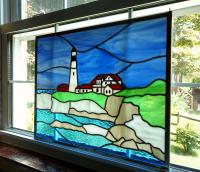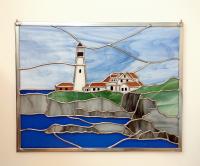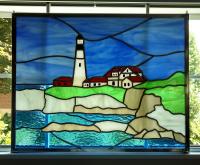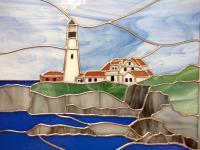 Maine Lighthouse Stained Glass Window Panel
$575.00
$60.00 Shipping, $60.00 With Another
This one of a kind stained glass window panel is a rendering of a photograph of the Portland Head Lighthouse in Cape Elizabeth, Maine that I took on a recent trip. (see last photo). This lighthouse is one of the best known lighthouses in New England, and the location and structure are truly breathtaking in person.
The panel incorporates several different opalescent and cathedral art glasses, and looks very different with and without light behind it--so please be sure to view all pictures. It measures 20" wide x 15 1/2" high, and is framed in sturdy zinc channel framing with permanent hangers attached to the top corners. The solder and frame are silver colored, but will look darker in a lighted window.
If you have a photo you would like rendered in stained glass, please message me for a quote! Just send me the picture, the approximately size you would like the panel to be, and your zip code.
Each piece of glass is carefully selected, cut and shaped by hand, and assembled using the copper foil method (also known as the Tiffany method.)