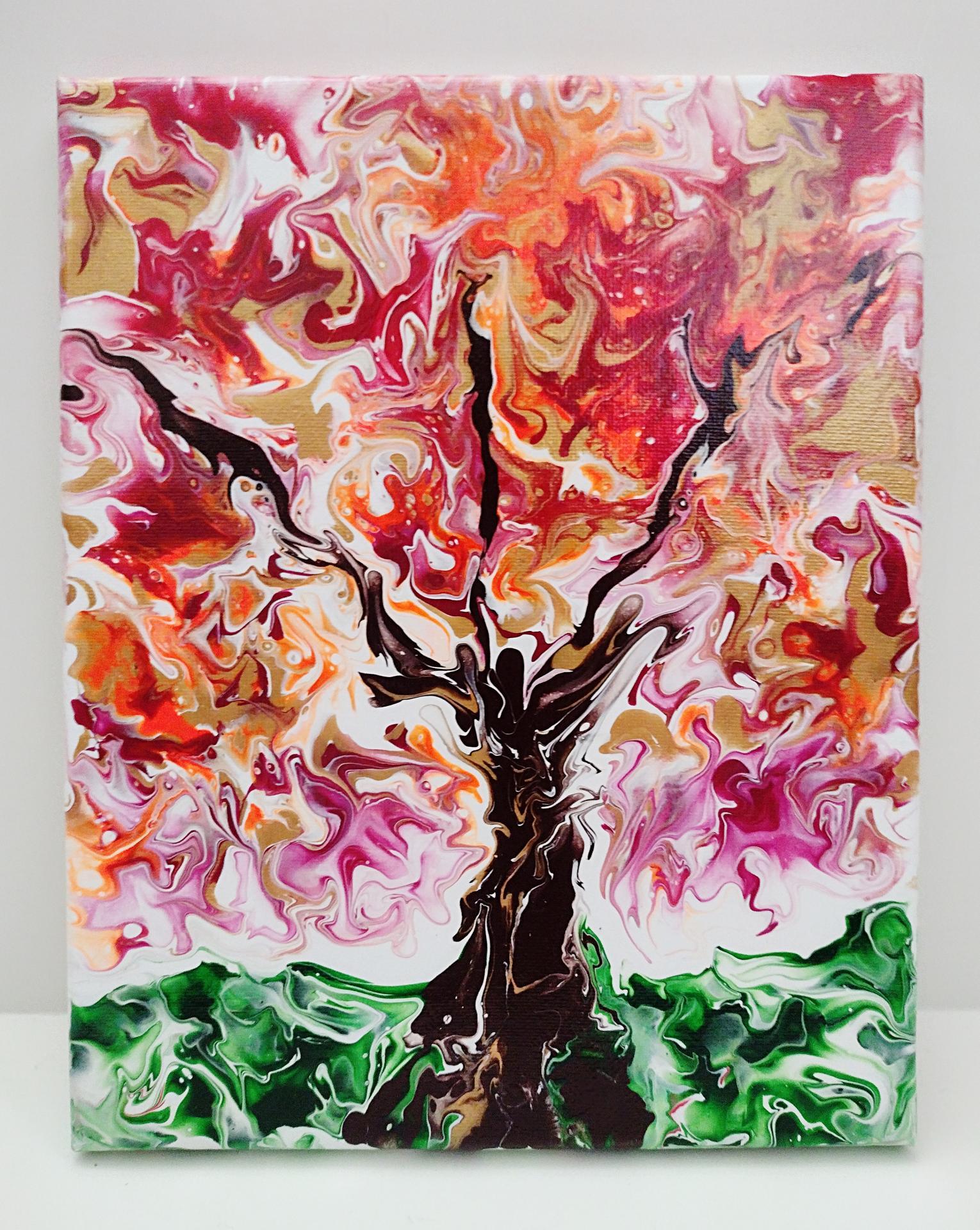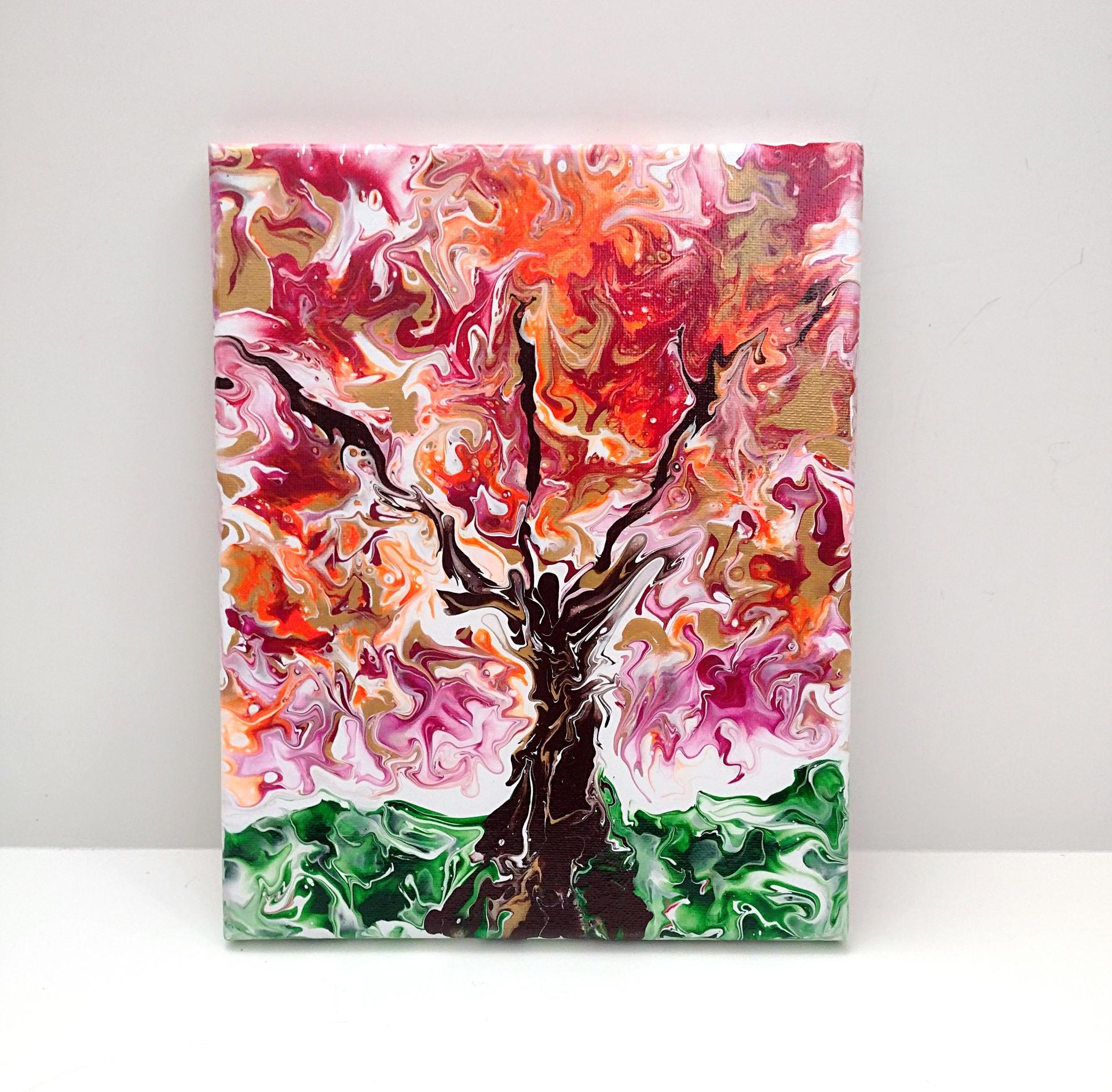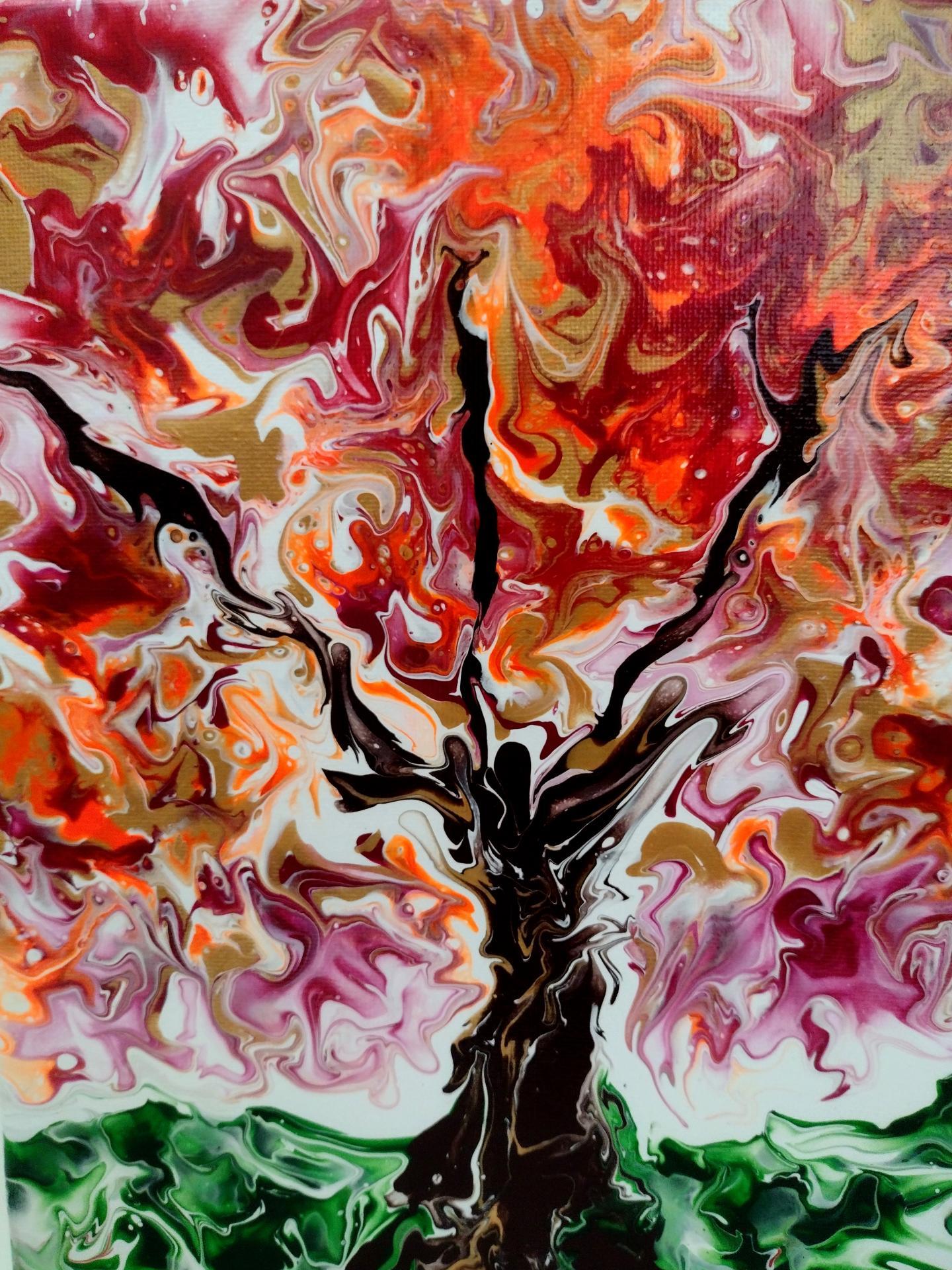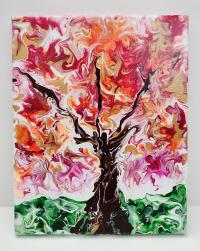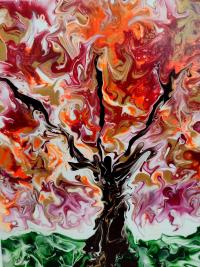 Fall Foliage Tree Original Acrylic Painting, 8" x 10"
$30.00
$5.00 Shipping, $1.00 With Another
This vibrant original acrylic painting depicts a tree in full fall splendor with neon orange, gold, red, and fuschia foliage. A perfect accent for a bathroom, office, hallway, or any other small space, this 8" x 10" painting can be hung by the hollow wooden frame on the back directly from a nail. No hardware is needed.

It is signed on the back.