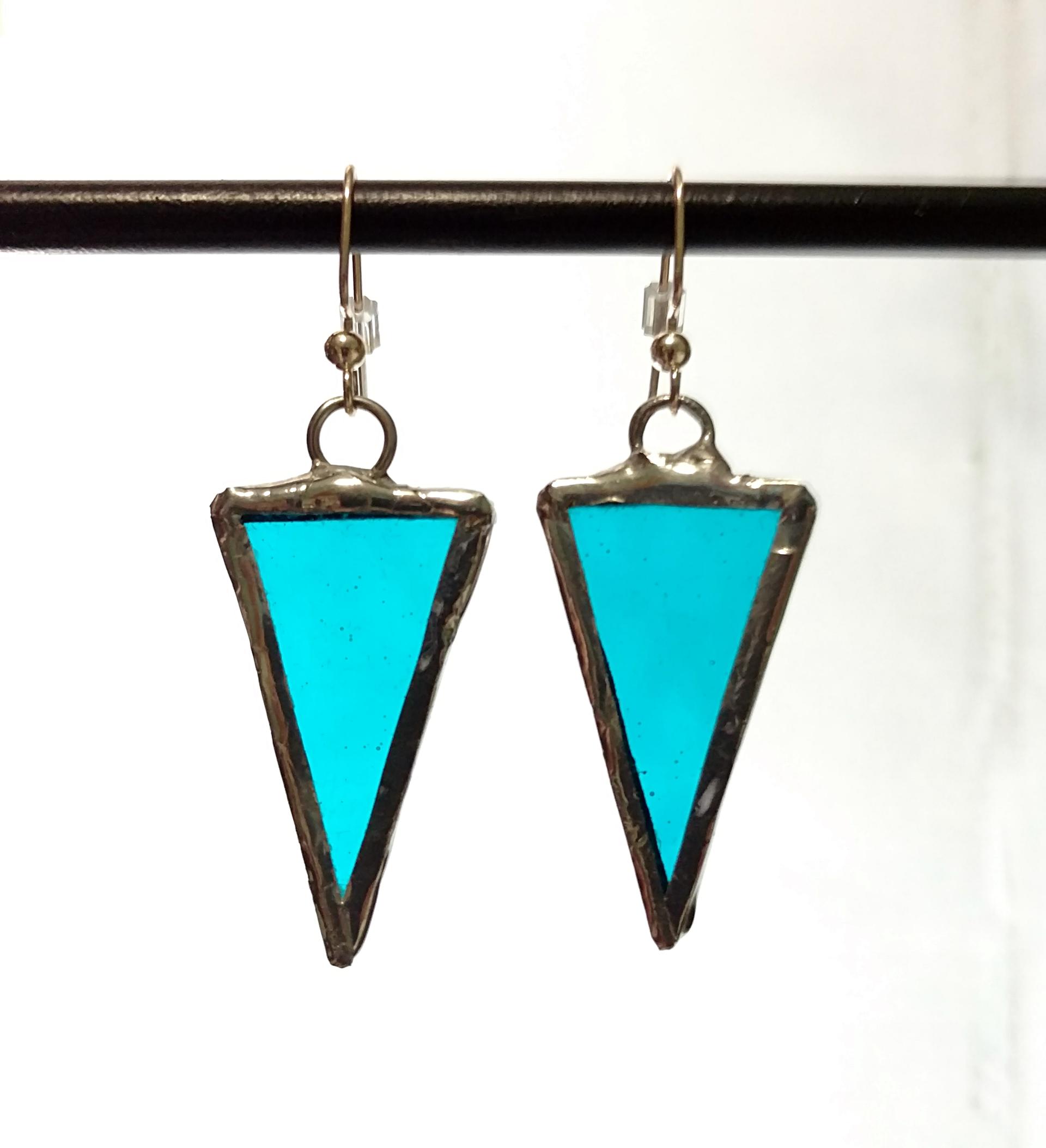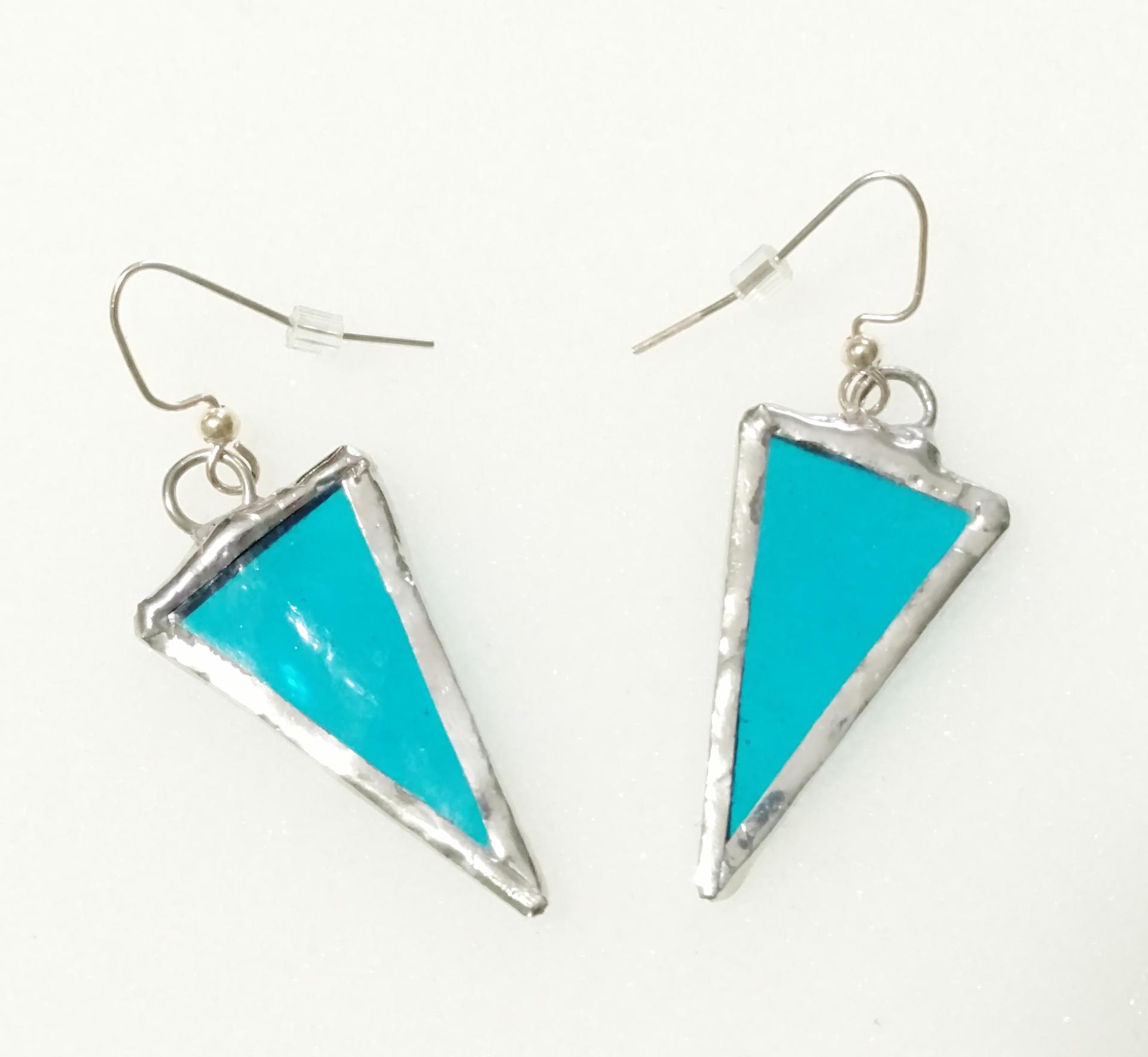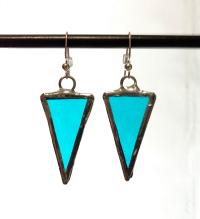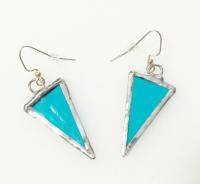 Aqua Blue Textured Stained Glass Earrings
$18.00
$3.75 Shipping, $0.50 With Another
These stained glass earrings are perfect for casual or dressy outfits! They are made with an aqua blue textured cathedral art glass framed in silver colored solder. The ear wires are nickel free and come with a plastic backing. They measure 1.5" tall and .75" wide, with a 2" drop length. These earrings are surprisingly lightweight and comfortable to wear. 
They come ready to gift in a gift box, and are shipped via USPS 1st Class Mail.
Each piece of glass is hand-cut, soldered, and assembled.